HR-57
Among the District's most reliable jazz destinations, HR-57 has presented a steady slate of local musicians for 20 years. The club departed from its popular digs on 14th Street NW in 2011, moving to the bustling H Street NE corridor and quickly finding a strong following in its new, spacious venue. Like its food (a plate of delicious soul food is the only culinary offering), HR-57′s music programming is anything but adventurous. That's okay; the atmosphere is friendly and laid-back, and the mostly local, typically traditional jazz musicians featured here are expert crowd pleasers. At the club's Wednesday and Thursday jam sessions, many of the city's best improvisers come together to trade ideas. The sessions provide a convivial, welcoming window into the creative process that drives every city's jazz scene.
Basic info || $15 cover, no minimum | Food $, Drinks $$ | Jazz Wed.-Sat.
Contax || 1007 H St. NE | 202-253-0044 | Official site & listings
Atlas Performing Arts Center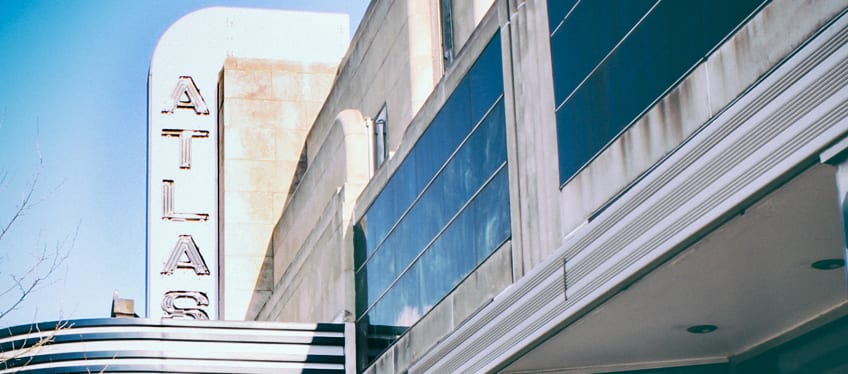 The Atlas was a popular movie theater from 1938 until its closing in 1976, at which point the H Street corridor had been largely abandoned by businesses and the city government. In 2001, the theater was revived as a wide-ranging performing arts venue, and functions today as a sort of avant-garde counterpart to the more famous Kennedy Center. At the Atlas's 250-plus-seat Lang Theater, you'll find experimental theater productions, New Music concerts featuring bold innovators in contemporary classical music, and an ongoing series of Wednesday-evening shows from some of the world's most free-thinking young jazz musicians.
Basic info || Tickets typically $25, no minimum | Light food and drink available in lobby, $$$ | Jazz some Weds.
Contax || 1333 H St. NE | 202-399-7993 | Official site | Official listings

Photos by Jennifer White-Torres.
---