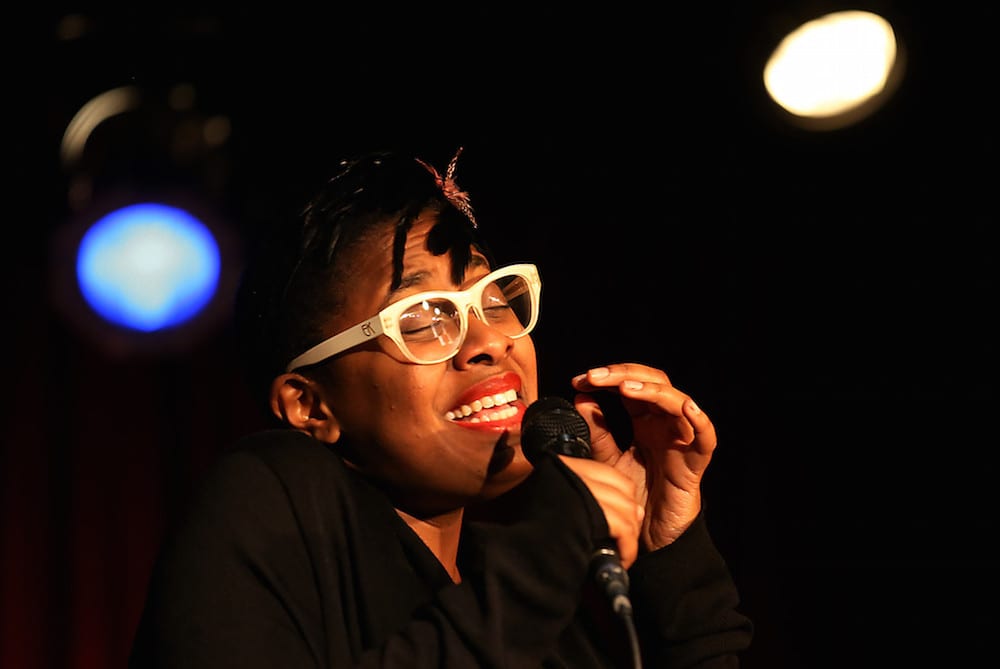 * = CB Pick
** = CapitalBop Show
v v
categories are neighborhoods
v v
tags sort by free events, venues with food, CapitalBop shows, and more
Sun
Mon
Tue
Wed
Thu
Fri
Sat

* Amy K Bormet

@ JoJo's

Feb 1 @ 9:30 pm

Amy K Bormet, pianist and founder of Washington Women in Jazz Festival, performs original compositions and arrangements with a small combo featuring Brian Settles on saxophone.

* Elijah Jamal Balbed

9:30 pm

* Elijah Jamal Balbed

@ Maddy's Bar and Grille

Feb 1 @ 9:30 pm

The young saxophonist Elijah Jamal Balbed, now a fixture of the scene, has a hard-driving and sparely metallic sound. It's like Dexter Gordon's and Sonny Rollins', to the old-school buff, but he casts their lessons[...]

* Theljon Allen

@ Sotto

Feb 6 @ 7:00 pm

Baltimore-based trumpeter Thejlon Allen plays a kind of electrified version of jazz that casts the sounds and structures of the early fusion groups like Return to Forever through the melodic sensibility of 80s smooth and[...]

* Noble Jolley

@ Sotto

Feb 7 @ 8:00 pm

The pianist Noble Jolley draws gospel, soul and the modal bop of the 1960s into his protean, contemporary jazz sound, stamped with a slick and modish energy.

* Tarus Mateen

@ Jojo's

Feb 8 @ 8:00 pm

Bassist Tarus Mateen strikes a balance between ethereal harmonic movement and deeply resonant groove. He is the first call for both Jason Moran and Marc Cary, and is known not only on the jazz scene[...]

Paige Wroble

@ The Alex Craft Cocktail Cellar

Feb 9 @ 8:00 pm

Every Saturday in the Alex Cocktail Cellar, pianist Chris Grasso presents a line-up of local vocalists and other musicians. This week: Lead vocalist in the U.S. Air Force's Airmen of Note big band, Paige Wroble[...]

* Brian Settles

@ Jojo's

Feb 15 @ 9:30 pm

Brian Settles is wakefully minimalist as a saxophonist and a composer. His tone on the tenor sax warbles and decries, and it's established him as one of D.C.'s most self-possessed improvisers.

* Irene Jalenti

@ Jojo's

Feb 23 @ 9:30 pm

The Italian vocalist Irene Jalenti sings jazz standards in a tone that's husky and hushed.
---