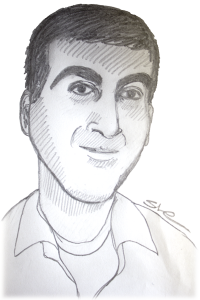 Sriram Gopal
Swing District
---
In case you missed it, the United States held a presidential election last month. Barack Obama won. The punditry with which we are so familiar in this town offered a handful of reasons for this, and the "changing face of America" was high on many lists. The country is becoming browner, and women are asserting their rights as never before. All of this seemed to come as a bit of a shock to the talking heads who spoke for the losing side. But anyone following this country's creative culture could have easily perceived the shift – jazz fans especially. Jazz is this nation's most storied endemic art form, and it's particularly suited to reflect not only what America is, but what it will be.
In the 100-plus years of this music's existence, it has paralleled the good and the bad of American history. Jazz provided the party soundtrack to the boom of the 1920s; soon after, the instability of the Great Depression and World War II gave rise to the frenetic new sound of bebop. The relative calm and prosperity of Leave It to Beaver-era suburbia in the '50s gave us a cooler sound, while the tumult of the Civil Rights Movement and Vietnam opened the door to deeper explorations of hard bop, post-bop, free jazz and jazz-rock fusion. Smooth jazz, for better or worse, came into its own when disco, pop and soft rock ruled the airwaves during the decadence of the late '70s, and the Wall Street culture of the '80s.
"The music is ever-evolving," said Charlie Fishman, executive producer of the DC Jazz Festival. In jazz, "anything that's done is definitely a reflection of the times."
In essence, this is because so many American ideals are incorporated into jazz. It is an open art form, drawing from any and all cultures while giving them a platform for self-expression – just as America has historically been an open country with a knack for attracting talent from around the world. Any live jazz performance illustrates the concept of e pluribus unum: Band members express themselves in highly individualistic ways and strive to exhibit their abilities, but ultimately they function together as a cohesive unit. Talent can beget ego – so if Miles Davis and Art Blakey could wrangle their prodigious musicians into cooperation, one would think our leaders in Congress could do the same when it comes to solving the crisis of the so-called fiscal cliff.
Jazz was the rare realm in the early 20th century where Black and white musicians could work together on common – if not always equal – ground. It also produced some of the most powerful artistic statements against segregation and racial injustice: Look at Sonny Rollins' Freedom Suite, or Dave Brubeck's insistence that all members of his integrated band receive equal treatment.
In recent decades, jazz has seen further growth in its diversity, and has become a sort of global musical language. Fishman had a front row seat for this development, when he served as Dizzy Gillespie's manager during the legendary trumpeter's later years. Through his collaborations with Chano Pozo, Gillespie provided a gateway to Latin culture for many Americans. He took this global outlook along with him into his later work with the United Nations Orchestra, with which Fishman was intimately involved. Jazzers like John Coltrane and John McLaughlin were quick to embrace Indian music in the '60s and '70s, while Randy Weston explored jazz's African roots.
Fishman continues Dizzy's legacy through his programming at the DC Jazz Festival, where he tapped the Cuban saxophonist and clarinetist Paquito D'Rivera to serve as artistic advisor, and often books international acts. "Jazz musicians are uniquely suited to embrace other cultures because they are able to adapt to anything musically," Fishman said.
Jazz hasn't just welcomed other cultures; the reverse is also true, as we see in musicians in this country that are first- or second-generation immigrants. The Berklee World Jazz Nonet, a university ensemble that has been featured at the DC Jazz Festival, is comprised of nine musicians who all come from different ethnic backgrounds. The guitarist Lionel Loueke brings a rich African tradition to his take on jazz, as does bassist Richard Bona. As a person of Indian descent, I can't help but feel some pride in the success of pianist Vijay Iyer or drummer Sunny Jain, who leads the band Red Baraat. They've both assimilated the music of their heritage into the jazz tradition, while applying concepts from hip-hop and other popular music.
To me, all of this is a clear indication that jazz, in terms of its artists, might be quicker to adapt to changing demographics than is the country as a whole. I asked both Fishman and Omrao Brown, proprietor of Bohemian Caverns, whether the same is true of jazz audiences. They said yes, and they suggested that the music simply serves as a magnet for people of varying backgrounds. In fact, Brown and Fishman said that they book acts on merit, pure and simple, and this naturally attracts a range of curious listeners.
As Brown put it, "I do look to provide a wide variety of musical experiences. That is a more broad and different consideration than the lines one would draw to define human demographics."
I don't mean to suggest that jazz represents some utopian vision of America, or that it's faultless. Most notably, women haven't been able to make the same inroads in jazz that they have made in the rest of society. The mid-century pianist Mary Lou Williams was the exception to the rule in her day, just as drummer Cindy Blackman-Santana was when she was cutting her teeth in the '80s. Among vocalists, women who challenged the stereotype of the jazz chanteuse – such as Abbey Lincoln or Betty Carter – received less recognition from the mainstream than their gown-clad counterparts. Even in the '90s, when politics had its Year of the Woman, the jazz world remained steps behind.
Thankfully, jazz may be getting a do-over on that, and it finally seems to be catching up: The 2012 election saw record numbers of women winning elected office, while in jazz, arts institutions and music education programs in schools have helped women get a better footing. We need only to look at the careers of Esperanza Spalding and Grace Kelly to see that it's making a difference. Locally, artists like Amy Bormet, Shannon Gunn, Christie Dashiell and Sarah Hughes are all becoming important voices on the D.C. scene.
Jazz is also not immune to musical closed-mindedness from time to time, even from revered figures. Stars like Louis Armstrong and Cab Calloway were quick to dismiss bebop, which went on to become arguably the most celebrated style in jazz history. (Various sources state it differently, but legend has it that one of them – Armstrong or Calloway – lamely ridiculed bebop as "Chinese music.") But those who claim to preserve the music's purity are doomed to perpetual disappointment. Nowadays, there are jazzers out there who successfully incorporate Chinese (or African, or Scandinavian, or Balkan) traditions into the idiom. Whatever shortcomings there are in the jazz community don't change the fact that its diversity of voices grows with the country's diversity, and both the music and the nation are better for it.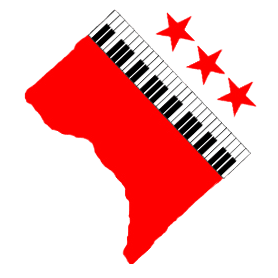 —
Sriram Gopal is CapitalBop's monthly columnist. He can be reached at [email protected]
Comments
comments