One of the more studied saxophonists of the D.C. area, Brian Settles has released an album that feels like a new start – a new beginning – rather than a follow-up to his debut, 2011's Secret Handshake. Where the preceding record was a strong exploration of various aesthetic and timbral approaches, the newer Folk presents Settles' music with much more focus and deliberation.
top 5 albums of 2013
Folk is No. 2. Read CapitalBop's full list.

Most notable is the narrowing down of his ensemble to the classic piano-less saxophone trio format, creating a more streamlined palette for composition and improvisation and linking up with tradition. Settles' trio has taken this tried-and-true instrumental configuration and approached it with its own personal originality. Longtime cohorts Jeremy Carlstedt on drums and Corcoran Holt on bass lend themselves fully to the collective creation, coming together with Brian's gracious and subtle, yet piercing, tenor tone.
The band rocks in a swaying, nautical kind of way, like a ship sailing through a fierce but steady current. Its sound and propulsion set concisely inside the structure of the compositions, maneuvering through improvisations, intuitively building tension and releasing it, as if the three musicians are breathing with the same lungs.
The recording successfully captures the fact that this is an extremely "viby" trio, something too often lost in modern bands and recordings that don't give the instruments room to breathe. Brian Settles' Folk feels much more like an album, rather than a collection of songs; it's a complete statement. As Settles' body of work continues to unfold, it remains to be seen whether this album marks a new beginning or another important document in the accrual of an already strong career. Whatever it may become, it is without doubt a contemporary record with a classic sound.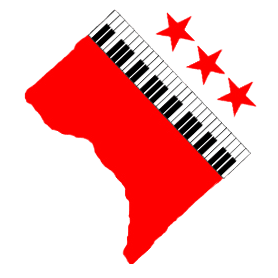 Comments
comments