Janel & Anthony is not a jazz group. Janel & Anthony is not an indie-rock band. They are not a classical duo.
Janel & Anthony are in a genre all of their own. Since the release of Where is Home this year on the Silver Spring-based Cuneiform Records, the electro-acoustic duo has quickly achieved a cult following among the experimental music community.
---
CapitalBop's Best Albums of 2012
#3
---
Formed in Northern Virginia, Janel & Anthony started jamming together in the early 2000s when they were on break from college. Janel's classical training and Anthony's jazz abilities combined to form a radical new sound. Over the years, that sound has developed into a cohesive array of original music that sweeps and undulates with digitally altered tones and subtle rhythms.

The songs on their new album are a pleasant mix of composed material interspersed with improvised vignettes. The mood overall is melancholy and beautiful, evoking the emotions of a vagabond musician. Where is Home is an appropriate title and theme for this release.
From the rock-leaning "Big Sur" to the cinematic "Where Will We Go," the duo masterfully crafts soundscapes using a collection of effects pedals, while executing each composition with virtuosity.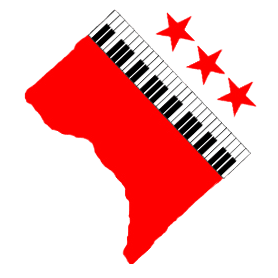 —
You can purchase Where Is Home at cuneiformrecords.com.
Comments
comments