The first thing to note about the debut album from Siné Qua Non is the instrumentation. A drum set, percussion, steel pan and bass, with winds and frequent vocals on top. Those first three fit within the drum family, so this group's rhythm section is truly an interplay between drums and bass.
top 5 albums of 2013
Simple Pleasures is No. 4. Read CapitalBop's full list.

Needless to say, the key ingredient to Simple Pleasures is the beat. Often complex in its cadence and structure, the groove is steadfastly African with its insistence on keeping a 6/8 swing, the characteristic closely associated with many of the musics found on the continent.
This band, with its exotic-sounding name (it means "the indispensable part" in Latin), is often misperceived as a Latin jazz group. It is easy to see why, with its instrumentation, song titles and the music itself. But to pigeonhole this band as another Latin-fusion group would be a mistake. One listen to Simple Pleasures refutes the notion.
Sure, there is a stark Latin influence, specifically that of Brazilian samba and Spanish flamenco. The album is full of references to pan-Latin music, though the compositions are affirmatively generated from the U.S.'s jazz tradition.
The band's makeup features a number of celebrated and experienced jazz musicians living in the D.C. area: Michael Bowie, who founded the group and composes most of its music, on bass; Lyle Link on reeds; Victor Provost on steel pan; Sam Turner on percussion; Mark Prince on drums. Given their musical lineage, it's all but inescapable to have many compositions containing some of the idiom's common chord progressions. There are also some strong references to the funk and fusion of Graham Central Station and Stanley Clarke, which feels like comfortable territory in a group that's led (in de facto terms) by its bassist.
The best surprise comes at the song "Mastermind," which features an emcee and an eerie arrangement that sounds like a lost collaboration between Tony Williams' Lifetime and Dr. Octagon. Ultimately, Siné Qua Non's music is expansive and difficult to fit into a specific framework. Featuring an all-star cast of some of D.C.-area musicians, Simple Pleasures is a joyful addition to any music library, and an auspicious token of what to expect as this new group develops.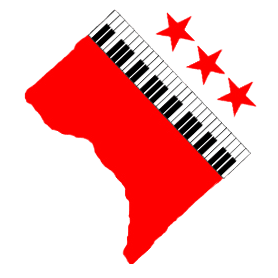 Comments
comments