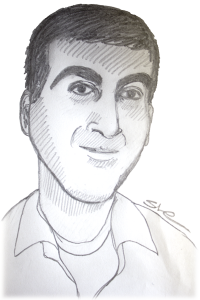 Sriram Gopal
Swing District
---
The jam session is a time-honored tradition, as old as jazz itself, extending back to the days when slaves would gather in New Orleans' Congo Square to begin planting the seeds for what would become a global art form. The legendary sessions at Minton's Playhouse in Harlem during the 1940s brought together the likes of Charlie Parker, Dizzy Gillespie and Thelonious Monk, giving rise to bebop. Jam sessions have always been an opportunity for musical development — for both musicians who want to stretch themselves and listeners looking to refine their tastes by hearing cutting-edge music.
There are many variables that go into a solid jam session. Common to all of them is the fact that they present musicians an opportunity to hone their craft, learn new material and exchange ideas with one another. They can, however, vary greatly in tone, ranging from inclusive environments to "cutting sessions," where musicians are actively trying to outdo one another. Sometimes the line is blurry; these informal gatherings will always be rites of passage for young musicians striving to achieve a better understanding of the music, but they can quickly turn into baptisms by fire. Here, we'll look at how jam sessions work, what makes a good session leader, and how they fit into the young jazz musician's quest for growth.
The leader of the session is the person most responsible for setting its atmosphere. "A good jam session should be a good hang for musicians and audiences where, if the music is good, people will be compelled to listen," said Peter Fraize, a veteran saxophonist and director of the jazz program at George Washington University. Fraize spent many years running jam sessions around the District, first at the State of the Union on U Street and later the One Step Down in Foggy Bottom (both venues are unfortunately now defunct).
For my money, Fraize ran the best jam sessions in the city, and I say that having attended or participated in them for the better part of 20 years. This is because he often was able to balance the many elements that go into creating a positive experience for both the audience and those on stage. The house band was always comprised of top-notch local musicians, who would play the opening set before people began to join. From the listeners' perspective, at the very least, they heard a great set of music played by D.C.'s finest. They could also rely upon a consistent level of performance for the remainder of the night because of how tightly Fraize conducted the proceedings – while also getting a look behind the curtain to see how young jazzers learn to do what they do.
As for those that came to play, anyone with the gumption to sit in was allowed to do so, with certain cues that indicated where one stood in the eyes of the more experienced artists. "Usually you can get a good sense of someone's level by talking to them beforehand," Fraize explained. "Part of managing the flow of the session is to ensure that if you have a potentially weaker player sitting in, the rest of the band on stage is solid, so as to give them support and help them sound their best."
The bassist Steve Synk is a young musician working to establish himself as a professional in D.C. In his case, the bass clarinetist Todd Marcus – who led the jams that Synk attended as a student at Baltimore's Peabody Institute – set the bar to which he compares other session leaders. Marcus's sensitivity to the abilities and weaknesses of each player  made his jam sessions worthwhile. "As far as the running of jam sessions goes, I think that having a list or a rigid set of procedures is far less important than having someone knowledgeable run it," Synk said.
But a novice musician should be prepared for what can be a nerve-wracking experience, regardless of how laid-back the mood might seem. The first step in avoiding intimidation is to first attend a session as a listener. This gives a clear idea of what's expected of those wishing to play. If it is a cutting session, then it will require a level-headed assessment of whether you have the skill to keep up. You can also glean the range of music being played. The next time you return with your instrument, knowing the melodies and lyrics, grooves, unison "hits," shout choruses, intros and endings to the tunes that are regularly played at those sessions will help you be prepared.
In addition to being a learning experience, a jam session is a chance for artists to show their wares and break into what can be an insular community. Word spreads quickly when a talented musician impresses her colleagues, and this can lead to calls for gigs. But ability can be a double-edged sword: The worst thing anyone can do at a jam session is show off. Ultimately, the point of the proceedings is to make good music, and an oversized ego can do as much harm to a person's reputation as poor preparation. Professionalism is important even though sitting in at a jam session is not a paid job.
There are several precautions one can take to avoid making a bad impression. Most important is knowing when not to play. If the skill level of the session is beyond you, just have a seat and appreciate the experience as a listener. And don't oversaturate the bandstand; if there are already five horn players on stage, a saxophonist should wait for the next tune to get up. Likewise, if you've already said what you need to say by soloing over one chorus, there's no need to take a second. Second, play in context. The fancy Michael Brecker or Keith Jarrett lick you learned over the weekend may not fit in a medium-swing rendition of "Satin Doll." Also, play honestly – that is, really play. Trying stuff out is fine, but this isn't a space to practice.
My intent here is not to scare anyone away from trying to play at a jam session, because dedication and persistence carry rewards. In the days when I attended Fraize's sessions, he would always let me play a song — but only one song. This put me on notice that I wasn't up to par. Then one night he unexpectedly invited me to stay up for a second tune. This was probably no big deal for Fraize, but it was a deeply encouraging moment for me because it showed that the effort I put into practice was starting to show in my playing.
What happens at jam sessions goes beyond just playing and learning tunes, or getting gigs. Even with the proliferation of jazz higher education, jams are still a key means by which the torch is passed from one set of musicians to another. The classroom is valuable, no doubt, but this space is where one gains practical knowledge of what it takes to be a working performer. Being open to the advice and criticisms that come during one night at a jam session can be more valuable than 100 hours spent in a practice room. Synk recalled his early experiences at clubs on U Street, watching the likes of Zack Pride, Corcoran Holt, Ben Williams, Eric Wheeler and Kris Funn. As Synk put it, these bassists were "some fucking heavy dudes to be hearing up close at the tender age of 18." Hearing them was not only inspirational; these hangs also led to his first gigs in D.C.
Synk's general outlook takes things even a step further: He believes that those hoping to build, grow or participate in the jazz community should open themselves to any learning opportunity – of which jam sessions are just one. For someone in his shoes, there are not enough jam sessions for a musician to actually get heard. So those breaking into the scene need to immerse themselves in it.
"If you take away one thing from me I want it to be this," Synk said. "Going out on weekends and occasionally weekdays to see every gig you can, going and bringing your horn — but not necessarily taking it out — talking to the musicians afterwards, hearing and taking note of the tunes they play, listening to how they play them, meeting the employees at the establishment, meeting the non-musician customers who frequent the establishment, spending money at the establishment, this is how young musicians can really learn how the music is played."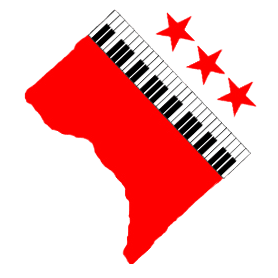 —
Sriram Gopal is CapitalBop's monthly columnist. He can be reached at [email protected] His column appears on the first Thursday of every month.
Comments
comments