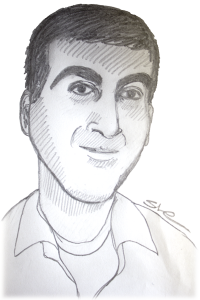 Sriram Gopal
Swing District
---
Last Thursday marked the 237th anniversary of this nation's founding, when a group of men announced a set of "self-evident" principles, whereby "all men are created equal" and endowed with the inalienable rights of "life, liberty and the pursuit of happiness." As President Obama said in his second inaugural address, "While these truths may be self-evident, they've never been self-executing." The country's history is rife with examples of how reality often falls fall short of the Founding Fathers' ideals. That the Founders declared a universal equality at a time when the original sin of slavery suppressed 20 percent of the population is a contradiction that haunts everyone in the country to this day.
As a quintessentially American art form, and one invented by African-Americans, jazz has long reflected the battles that have been fought in order to form "a more perfect Union," most notably with respect to race. In his seminal 1963 book, Blues People, writer Amiri Baraka traces the history of jazz from the African perspective, placing a particular emphasis on the music's blues roots. Beginning with slavery, continuing through Reconstruction and the Great Migration to northern cities, and concluding with his then-contemporaries, Baraka traces the influence of jazz and blues on American culture. In this book and his scathing assessment of jazz criticism, "Jazz and the White Critic" (1960), Baraka argues that jazz music cannot be separated from the socio-historical context in which it is created. He says that its context has been, and continues to be, that of a people whose roots were cut from underneath them, and who therefore invent modes of expression in order to maintain spiritual and social connections – to the past, a brighter future, each other – in the face of an oppressive authority.
The facts of jazz's evolution bear out Baraka's argument. In 19th century New Orleans, when jazz's roots were taking hold, Creoles – or African Americans of some white extraction – were not initially subject to Jim Crow laws. They embraced European musical traditions and many aspects of its culture, trying to distance themselves from other African Americans. When Jim Crow settled into the Crescent City, Creoles were relegated to lower-class status. The more they worked alongside Black musicians, the more they infused Western classical techniques into "jass," helping to inject a new type of anti-authoritarian energy into the form.
This connection between the plight of African Americans and the music they created continued through much of the 20th century, as jazz musicians would find themselves front-and-center during the Civil Rights Movement. In 1957, Louis Armstrong famously cancelled a State Department tour of Russia to protest the Eisenhower administration's equivocal position on desegregation. And there is no doubt that the urgency of bebop had at least some roots in the racial dynamic of the day. In 1960, Charles Mingus released the vocal version of his "Fables of Faubus," mocking the Arkansas governor who refused to integrate high schools in Little Rock. Just as explicitly, drummer Max Roach, lyricist Oscar Brown and vocalist Abbey Lincoln collaborated on We Insist! Max Roach's Freedom Now Suite, which traces a throughline from the Emancipation Proclamation to political movements across the African diaspora. Then there was the iconic Miles Davis, whose entire lifestyle was a middle finger to white authority.
As influential and as crucial as these recordings and actions were in the context of the Civil Rights Movement, they don't necessarily tell today's story. In order to remain relevant, the social and political commentary coming out of the American jazz community has to go beyond just black and white and reflect the current state of affairs. In 2008, after Obama's election, Washington pundits started making references to a "post-racial" society, an utterly laughable concept. With issues of race being so intertwined with American history, the notion that race might no longer be a factor in society's discourse or distribution of privilege is one whose time will probably never come. We definitely don't live in a post-racial country – it's just more racially diverse. So there are more stories to be told, and jazz has proven an accommodating canvas on which to depict those pictures.
It remains an important music for African-American storytelling and sophisticated protest: Terence Blanchard's work in the wake of Hurricane Katrina brought attention to the tragedy of the storm, and the largely racial divisions that separated those affected from those left unscathed – and it spoke more broadly to the country's growing economic inequality.
The topics that today's jazz musicians address stretch into many realms. On his two most recent albums, Yesterday You Said Tomorrow and Christian aTunde Adjuah, Christian Scott (a.k.a. Christian aTunde Adjuah) deals with themes as wide ranging as gay rights and the inequities of our penal system. Vijay Iyer's collaborations with Mike Ladd have focused on the plight of veterans returning from Iraq and Afghanistan, and the societal effects of media saturation.
There are also musicians whose very presence within the community is a statement in and of itself. The rise of women and immigrant populations has had a profound effect on jazz. Allison Miller has written eloquently about her experience as a queer, female drummer and makes no bones about the fact that this informs her music. As of 2010, there are over 1.6 million African born people living in the United States, with approximately one-third of them coming from West Africa: Guitarist Lionel Loueke and bassist Richard Bona are among the most sought-after musicians on the scene, and their West African upbringings are front-and-center in their music. Violinist Jason Kao Hwang is one of over 3 million Chinese Americans living in the United States; his Far East Side Band establishes a pan-Asian connection to jazz.
The immediate effect of this progression is that the music itself draws from a much wider vocabulary, and therefore, in order to keep up with its developments and receive what these artists are trying to communicate, jazz's audience must adopt a more eclectic sensibility. No longer can blues-based expression define the boundaries of jazz, nor can writers use lazy words like "exotic" to describe an Arabic or Romani melody line.
The open-minded listener will also receive intangible inputs that come from the different philosophies that inform musicians of varied backgrounds. For example, one reason behind the power of African-American music is that while it comes from a place of suffering – slavery and apartheid – it still reflects the joy of a resilient ethos. On another hand, a composition that incorporates an Indian raga is drawing from a religious tradition that reaches back thousands of years. This tie to the very earliest human civilizations offers a different pathway to spirituality.
Though the relevance of Blues People has become more complicated in light of society's complexity, that does not mean that it is irrelevant. Baraka's assertion that jazz is always defined by a social context remains true – it's just that the context has changed. New blues people are now part of the jazz chronicle. An update is in order.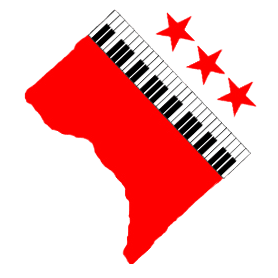 —
Sriram Gopal is CapitalBop's monthly columnist. He can be reached at [email protected] His column typically appears on the first Thursday of every month, but this month it was delayed a week due to the July 4 holiday.
Comments
comments