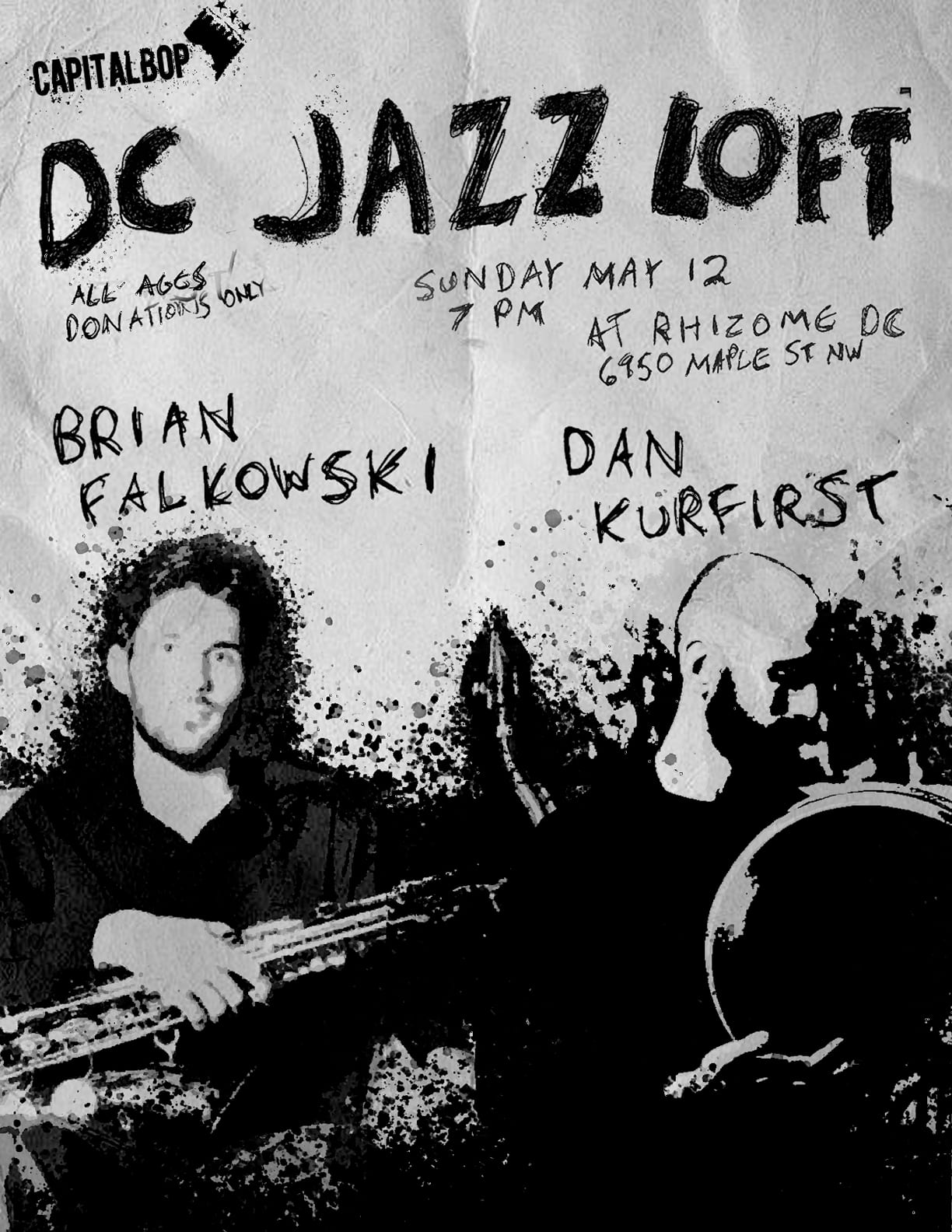 In the May edition of our D.C. jazz loft, we're bringing musical energy to suit the warming weather. This month's bandleaders, saxophonist Brian Falkowski and percussionist Dan Kurfist, are stylistic agitators, ready to defy expectations at every turn. Don't miss their double-bill at Rhizome DC this Sunday, May 12!
You might have heard Brian Falkowski's laserlike tenor saxophone soaring from the bandstand at Donvonte McCoy's regular gig at Eighteenth Street Lounge, or echoing in the smoky basement club at Jojo's. But there's a lot more to his sound than that. Falkowski has been a quiet mover on the scene for some time now; come hang as we shine a light on his role as a composer and bandleader, in a set that incorporates electroacoustic elements and multimedia visuals designed by Falkowski himself.
.
NYC transplant Dan Kurfirst might be new to the DMV, but the imaginative percussionist/composer has years of collaboration under his belt. He's worked with a whole host of creative music giants, including Matt Darriau, Tom Chess, Hamid Drake, Adam Rudolph, Oruc Guvenc, Daniel Carter, Cheick Hamala Diabate, Brad Shepik, Gabriel Marin and William Parker. Hear his eclectic, boundary-breaking vision at the Loft, with a band including Jim Ryan (reeds) and John Lipscomb (guitar).
Like always, things get going at 7 p.m. at Rhizome DC, just steps from the Takoma Metro stop. There are no tickets, just donations collected at the door ($10 suggested) — 100 percent of which go to the performing artists. The event is all-ages. And all musicians who come out are encouraged to bring their instruments; the night will end in an open jam, and anything can happen at the loft.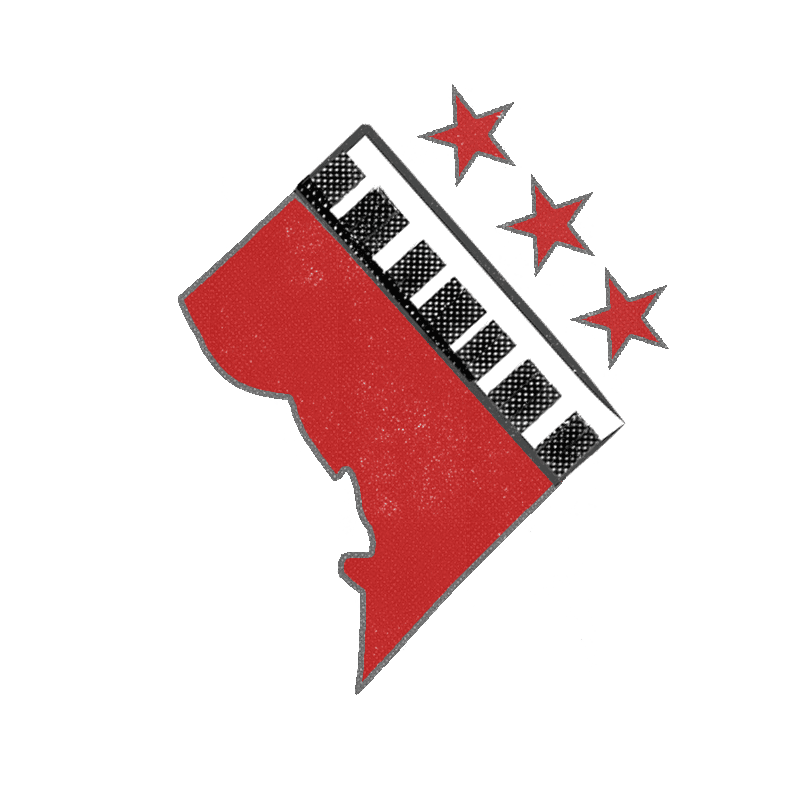 ---
In case you're new to the DC Jazz Loft's saga:
In 2010, CapitalBop founders Giovanni Russonello and Luke Stewart put on the first DC Jazz Loft at Red Door, an artist-run studio space tucked in an alley just north of Chinatown. As more artists joined in and audiences grew, the loft became not just a jazz show, but a reliable facet of the D.C. arts scene at large. Red Door was eventually demolished to make way for new construction (oh, D.C.) and the loft bounced around to other venues before landing at Union Arts in 2013, where it stayed for three years before again meeting its end at the hands of developers.
Part of the problem was that the CapitalBop team wasn't sure where to take the loft after that. We couldn't find a place that would allow us to maintain the spirit of insurgency and liberated expression that was so important to these shows. But now, D.C. again has such a place: Rhizome DC is a collectively run space in Takoma that has become a haven for creative artists of all stripes. Thanks to Rhizome, the DC Jazz Loft has a home again, and it's here to stay.
---
Comments
comments