Musicians like to talk about love, and in jazz it's no exception. Whether your favorite artists play music with text or just instrumentals, chances are you've heard them express their thoughts on that all-encompassing human emotion. And more often than not, those thoughts are expressed simply: "Listen to me" and its corollary, "I love you."
Marquis Hill's latest project, Love Tape, seems to say: "Listen to us. We love each other. Above all, we love ourselves." It's love as affirmation, and as a kind of collective strength.
The musical tracks — R&B grooves with Hill's lyrical trumpet improvisations woven throughout — buoy the sampled voices of Black women, speaking in interviews and lectures. Hill's characteristic "velvet hammer" sound, capable of conveying force, sensitivity and intelligence with a single note, is present throughout.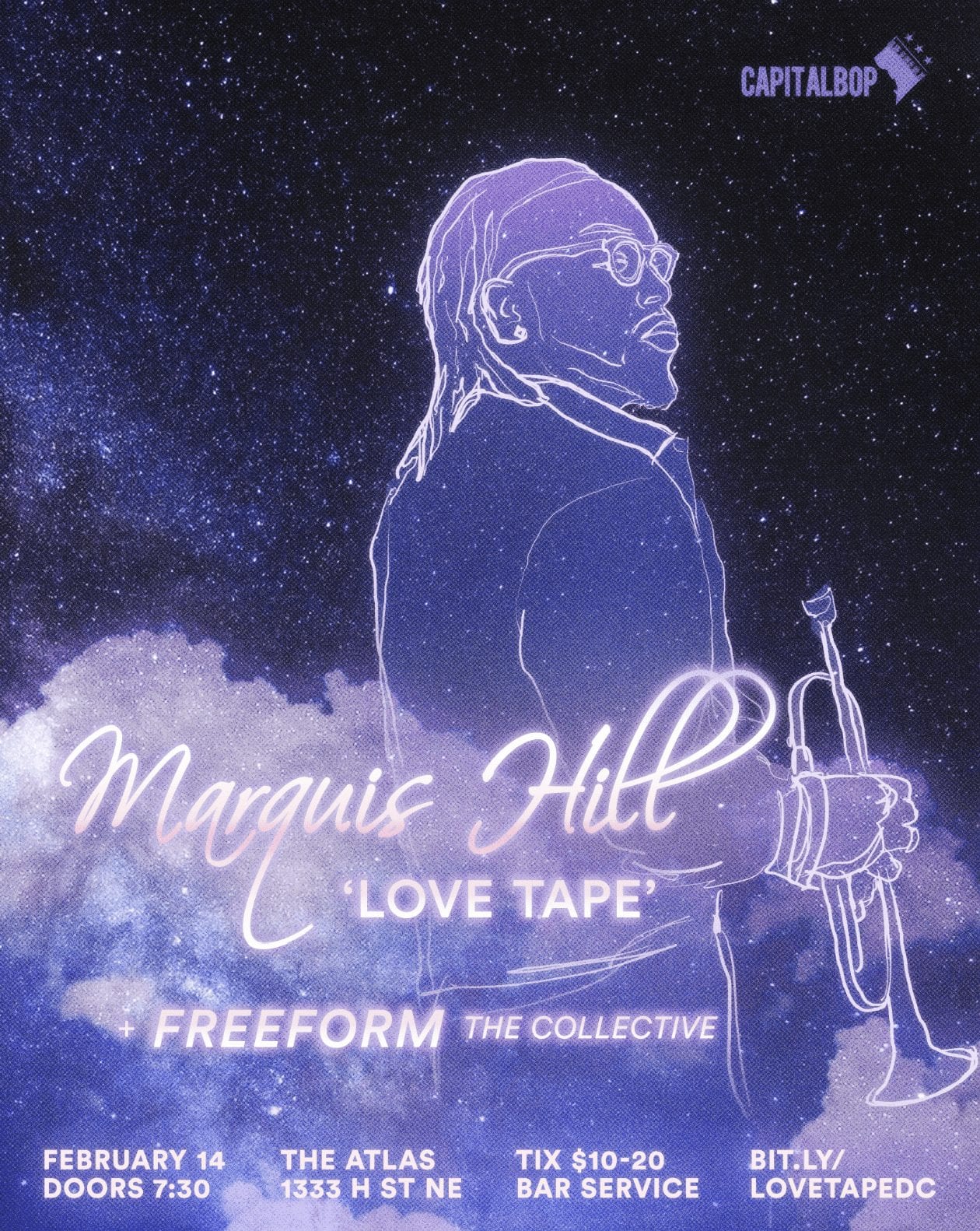 In a special Valentine's Day concert, CapitalBop is pleased to present a live performance of Love Tape, featuring Hill's all-star touring band: bassist Junius Paul, pianist/keyboardist Jahari Stampley, drummer Makaya McCraven and vocalist (and D.C. native) Christie Dashiell. It's on, at 8:30 p.m. on Feb. 14, at the Atlas on H Street. There will be a special opening set by Freeform: The Collective, one of U Street's hottest live groups.
GET TICKETS NOW
Artistically, Love Tape is a fascinating project in sound and style. To point out that Marquis Hill defies genres and blends musical styles isn't saying too much; in the era of Kendrick Lamar, Christian Scott aTunde Adjuah, Anderson .Paak and others, it's become clear that the Black music community is increasingly indifferent to those hard, industry-imposed borders. But the fusions in Hill's music are still, somehow, remarkable. Each of his projects pulls from a deeper artistic well than the last, intertwining threads from modern and contemporary jazz, R&B, hip-hop, and Chicago house, delivered with a quiet confidence that leaves the listener with an undeniable conclusion: These different stylistic elements don't just fit each other. They are each other, in heart and mind.
Love Tape, Hill's most recent album, is a meditation on the many facets of love, as well as an homage to the Black female thinkers and artists who are featured in audio samples throughout the album. Those samples philosophize on the necessary connection between romantic love and self-love — and the hazily pulsing beats underpinning them invoke the role of the body in both.
Though Hill has little interest in billing himself as a traditional jazz front man, his bona fides speak for themselves: He's played alongside the likes of jazz legends like Benny Golson, Kurt Elling and Joe Lovano, and regularly performs in bands with luminaries of the thriving Chicago and New York scenes. CapitalBop veterans might remember Hill's quintet double-billing with Makaya McCraven's In the Moment band at our 2016 series at the DC JazzFest. He also has a solid number of competition wins under his belt, including a first-place finish in the world-renowned Thelonious Monk (now Herbie Hancock) International Jazz Competition. And he's no stranger to bandleading and composing: Love Tape is Hill's fourth release, following on the heels of his contemporary-jazz opus Modern Flows Vol. 2.
Hill will play in a pop-up jazz club built by CapitalBop inside the Atlas Performing Arts Center, located on Northeast D.C.'s historic H Street. Audience members can buy a riser seat for just $15 or — for a real date-night vibe — reserve a stage-front bistro table for two, for just $35 total. Bar service (beer, wine and cider) will be available.
BUY TICKETS NOW
The evening's opening set is an exciting CapitalBop debut. FREEFORM is a collective that includes drummer Tyler Leak, keyboardist Colin Chambers and vocalist Imani Grace-Cooper. They've been making waves for a while now: Scene heads might remember Leak holding it down at Sotto's late-night weekend jam sessions (before that time slot was canceled for more yuppie-friendly fare — what you might call "getting 14th-Streeted"), and might still catch Freeform from time to time at Marvin's or elsewhere. Their take on modern-jazz groove is exciting, addictive and not to be missed.
This isn't one to miss. We'll see you on the 14th.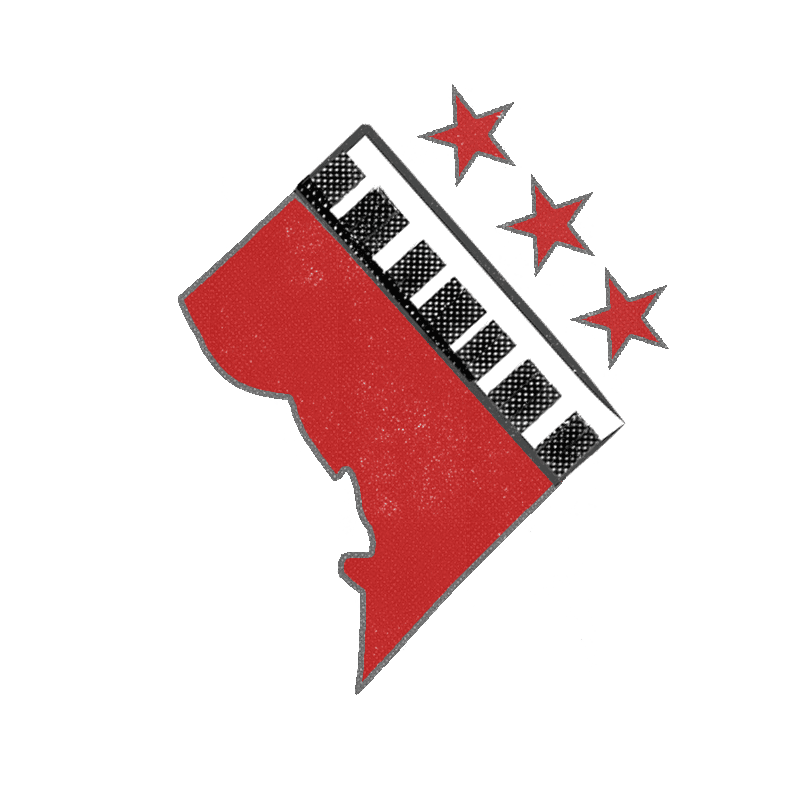 CapitalBop intern Sadie Gronigan contributed to this announcement.
Comments
comments