From the outset of his career, the pianist Danilo Pérez has sought to create music with a global resonance, whose harmonies draw tones from across the world. As a member of Dizzy Gillespie's United Nations Orchestra during the final years of the bebop pioneer's life, Pérez traveled the world with one of the state department's first and most prolific jazz ambassadors. His bandmates hailed from all over the Americas. In his solo career he introduced the rhythms and melodies of his native Panama to the jazz lexicon of 1990s New York and Boston. Pérez's second album, The Journey (1994), incorporated a variety of African musical traditions to honor the lives devastated or taken by the transatlantic slave trade.
[ai1ec post_id="126531″ view="agenda"]
In 2000, with a broad musical identity already intact, Pérez joined the enlightened jazz doyen Wayne Shorter's working quartet, alongside dynamo drummer Brian Blade and esteemed bassist John Patitucci. Playing with Shorter — widely known as jazz's most accomplished living composer — helped Pérez develop his own compositional mind, adopting a more cosmic perspective to match his already-global affinities. He began to consider the possibilities that come with writing music not just about our planet, but also close encounters of the third or even the "fourth kind."
Shorter's "zero-gravity" approach — a nearly avant-garde, untethered school of improvisation that allows the musicians a tonally centered harmonic freedom, and a loose rhythmic liberty to match — demanded that the Panamanian pianist seek new avenues in his playing. Listen to Pérez on Emanon, the three-disc, live-studio-hybrid album that the quartet released last month, and you can hear his harmonies providing astral firmament through which Shorter's sax ship sails.
Those journeys around the world eventually led Pérez back to his homeland. After years of running a variety of master classes, clinics and performances for students in Panama, Pérez founded the Panama Jazz Festival in 2003 as a way, he said, to "enhance the experience of a community through music," and to enhance his efforts at providing world-class music education there. The festival attracts international acts, some performing free shows, and it works with institutions like the Berklee Global Jazz Center to provide education programs. As an outgrowth of it, Pérez founded the Danilo Pérez Foundation in 2005 to provide year-round music training to Panama's underserved youth. The foundation also offers human development programs and music therapy treatments.
His efforts have not gone unnoticed at home or in the United States. At the 15th annual Panama Jazz Festival in January, Rafael Pino-Pinto, the governor of the Panamá province of Panama, presented Pérez with the first ever Victoriano Lorenzo Award. Named after a champion of indigenous people in Panama, the award is the highest honor that the governor can award. Later that month Pérez was given a United States Artist Fellowship.
'The music can remake itself every time we get together. That's the idea, more themes and tones.'
Pérez's latest adventure comes in the form of a quintet co-led the meditative trumpeter Avishai Cohen, the dexterous tenor saxophonist Chris Potter and Pérez. (Larry Grenadier joins on bass; the drums are a rotating seat.) In this project — featuring original works from all the members paying tribute to women literary giants — Pérez seeks to unite his well-hewn global jazz language with the expressive freedom and conceptual possibilities of the Shorter school.
The group, which has not performed or recorded yet, will present its international debut at the Library of Congress on Wednesday (Nate Smith will be on drums). The musicians will be conjuring the spirits of Zora Neale Hurston, Toni Morrison, Angela Davis, the Israeli poet Zelda and others. I spoke with Pérez last week to get a feel for this group's direction, ask how he fell in with his fellow band leaders, and congratulate him on a recent honor he received from his home country.
CapitalBop: You're debuting the new quintet that you co-lead with Avishai Cohen and Chris Potter at the Library of Congress. How did this group come together?
Danilo Pérez: I lead a group called Jazz 100 that did a tribute to Dizzy Gillespie, Thelonious Monk, Ella Fitzgerald and Mongo Santamaria. Avishai and Potter were the front-line trumpet and tenor, respectively. When we played together there was a natural chemistry. Then we did a smaller group, too, within that context, and we all left with the idea of wanting to continue exploring. There was some stuff we felt and heard. There was a potential….This is a follow-up to that first experience.
CB: How did you select Potter and Avishai for the Jazz100 performance
DP: Chris Potter recorded with me on an album called Motherland in the 2000s…. From then, early on, I remember there was already an energy between us. I know he's a big fan of the [Shorter] quartet too. Avishai, he came a little later. I've heard all his [family], especially his sister, but I remember him at Berklee; we met there and we always wanted to play together…. [Now] when we play I love the sound, I love the possibilities. They're both very open-minded, and fearless.
CB: Do you bond over more than being open-minded or fearless? What is it that you heard in your playing with them that clicked so suddenly and powerfully? 
DP: There is a connection, obviously, with our love for Wayne. The lineage of Wayne Shorter and Miles Davis, we all love that lineage. There is also a great, deep respect for the power of music as an intercultural dialogue. Chris Potter is very global in his thinking. I feel I've been, for years, practicing that kind of global jazz and been very inclusive. Inclusive using music as a tool for connecting bridges. Avishai brings his background from Israel. He brings an aesthetic from his deep connection to North Africa too. We all love jazz but we also love exploring the sounds of the world.
CB: So let's get into how you're all coming together in this project. I hear that all of you are composing new music specifically for this group. What does that sound like? 
DP: This the early part so there is a big question mark there that I'm excited about…. Our direction from the beginning is to write about iconic women in the world. Everybody is choosing a poet or a writer. For example, in my case, I chose to write a piece about Angela Davis and a piece about Toni Morrison. I know Avishai Cohen is working on a great poet called Zelda. Chris Potter is picking up Zora Neale [Hurston] and also Jesmyn Ward from the book Sing, Unburied, Sing. We are getting inspiration from all these iconic women so that's going to be special. I want to bring that energy.
'With Wayne [Shorter] I learned that he's not attached to anything he writes; he's willing to let it become something else and grow with it as a person.'
And this is a very relevant topic; it's unusual for all guys to get together to write music for iconic women…. It's going to have an adventurous feel too. I am encouraging them to write in a way that we can create a language — you know, when you write with a certain aesthetic…. We're writing in a way that we can practice, like we have with Wayne for many years: this zero-gravity experience so the music can remake itself every time we get together. That's the idea, more themes and tones. One of the relevant tones for me right now is social justice. It's right in the air, and from our perspective, how can we contribute to the conversation in a positive way? … I'm looking forward to seeing how it sounds, since nobody knows the answer yet. There is no answer!
JS: I'm sure Wayne would say there never are answers.
DP: Exactly! You never know! It's playing beyond the musical notes; it's storytelling.… It's not like we're getting too conceptual. I just think it's a relevant point. I brought this concept it to the table with Avishai and Chris and they both liked it and said, "Wow, this is great, to write music from that perspective! Let's see where it takes us."
JS: As you said, it's unusual for a bunch of guys to be writing music inspired by iconic women. How are you trying to capture their spirit? Are you trying to put less of a masculine energy into what you're writing?
DP: Not necessarily, I just think it's about inspiration…. There's not really a recipe except to think more about it, to really give it some profound thought. I've been thinking about and watching some videos about what Angela Davis went through, and trying to write music based on that. For me, it's not the fact that she's a woman. It's what she did…. It has to do more with the quality of the work they did and the legacy. I think it brings a different aesthetic, a different element. It's really hard for me to analyze it. Let's put it this way: There's a potential and a provocative idea in it.
JS: You're no stranger to conceptual writing; you've been writing suites and other commissioned works for over two decades. You've mentioned Wayne a few times in our conversation so far, so I wonder: How much has Wayne Shorter influenced you as a composer? How has his conceptual thinking affected your writing?
DP: Great question. One of the things I learned from being with Wayne is, first of all, to create language: create ideas, create motifs that can be interpreted and digested and could bring more ideas from other individuals. One of the things I learned from Wayne that I now understand is that there is no beginning or ending to a song. Wayne — Monk also — has this particular feeling, to me, that you could actually pick up one of his phrases from one song and find a similar story being told in another piece of his. In other words, with Monk, you can go from "Evidence" and you can jump all the way to "Ugly Beauty." They didn't write songs, they wrote about their life story. They created language; the compositions were actually the state of the moment they lived in.
So, with Wayne I learned that he's not attached to anything he writes; he's willing to let it become something else and grow with it as a person. The perspective he had at 20, he's revamping it at 80, 85 now. You can hear an idea he was working when he was 22 — a motif, maybe a fourth, maybe a fifth, maybe a little chord — he created a story out that idea that he had at 20, 22 and now is fully matured. It's turned into a story. From the 20 years I've been working with him, we can hear him play a motif like "A B C D" and we all go, "Wow, that's gorgeous! That's beautiful man!" And he'll say, "No, I want to see what you do with that." Then the music invites you in to play.
Now, after so many years, he has developed a lot of these initial ideas or something that he was working with Miles years ago. It's beautiful man, it's amazing! I can see how integrated his compositions are to his life development, to his human development. He has a great philosophy about how nothing is wasted in life.
JS: It strikes me that a good example for this comes from looking at how Wayne first played "Orbits" with Miles, and comparing it to how you all have played with that song and transformed it over the last 20 years. 
DP: Exactly! It allowed us to bring our own ideas, because that's what I feel Wayne does and that's my goal: I want to write music that invites the player to become themselves and to find ideas. As Miles said, I want to learn how to write music with windows, so they can post the exit sign and go! That's what Wayne taught us: Create something that you can keep reworking in your life and keep opening and keep finding more things and keep revisiting. You know? That's how we become more human, that's his concept.
JS: I would be remiss in not mentioning that you received the first-ever Victoriano Lorenzo Award from Panama earlier this year. What did that recognition feel like

DP: There's always these themes like, "Nobody's a prophet in their own land," and I have felt this before in my country. I can say with true humility and pride that I feel that that has been proven wrong in my country. I must say that to you. What I feel from my peers and people in my country is pure love; not only there but also here in Boston. When I got that recognition — actually it was a dual recognition — I thought it was amazing. I got the Victoriano Lorenzo and then the United Artist Fellowship here in the United States. My sense of gratitude, and my wife and my family, we were so touched and encouraged. And I knew what that meant: more responsibility in my life. So yes, regarding that moment, it was very special. Very special.
JS: You're answering the responsibility to, as Wayne says, "play for the way you wish the world to be."
DP: Absolutely, to keep working on what we believe…. He also tells me, "Danilo, play and compose music the way you want to world to be like." Being responsible and fighting the good fight. Let's put it that way. We need writers like yourself, musicians, we all need to be out there writing about and talking about topics that are important, that are essential to humanity. Fighting the good fight: answering the call of these moments that we are living in. They are very challenging but that's why we have to be present. And when I get these kinds of awards it just reminds me that this is a nice pat on the back and a moment that says, "Yes, you are doing the right thing. We've got more work to do."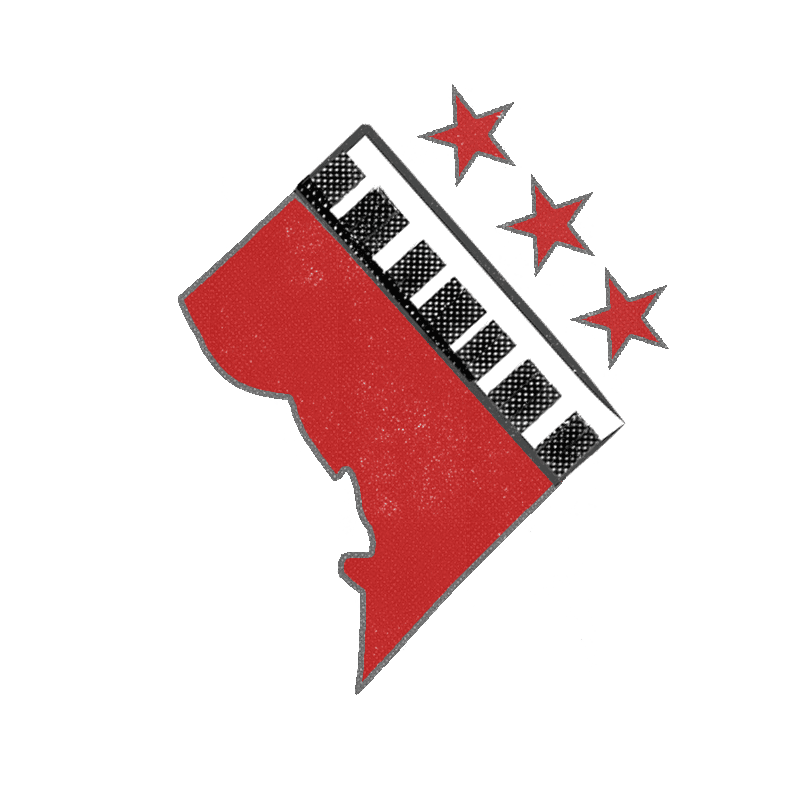 Comments
comments