As the school year starts back up again, I can't help but think back on one of the most influential people in my life, and one of D.C.'s most important educators: Davey Yarborough.
Back in 2005, in my first year as a student at Duke Ellington School of the Arts, I was struggling to find my footing. I was having family trouble at home and was being threatened with removal from the school for reasons I could not fully understand. Facing all this uncertainty, I followed the advice of a family member and reached out to Davey Yarborough. Mr. Yarborough, as we all respectfully referred to him, was the head of the music department at Ellington, as well as the band director for the school's jazz orchestra. The relative who referred me had been a former student of his, and had since become a professional musician, playing with the likes of Kenny Garrett and other jazz elders.
I already knew Mr. Yarborough from having attended his Washington Jazz Arts Institute, a camp for young students that celebrated its 20th anniversary this summer. Still, I was nervous as I walked into his classroom that afternoon. But he quickly showed me that he understood what I was going through, and he offered me an invite to play in the school's jazz band. I felt a wave of relief. My security at Ellington was no longer in question. Despite all that was going on in my life, even as some teachers told me that I wouldn't make it to college, Mr. Yarborough supported me. I did eventually go on to graduate from high school, and then from college. These days, I'm a professional musician in D.C., performing my own original music. Like so many others, I have Davey Yarborough to thank.
As perhaps the most important music educator in Washington, D.C., Yarborough has groomed an almost uncountable number of young talents who have gone on to achieve success — locally, nationally and globally. I remember, as a young teen, playing alongside bassist Ben Williams, who's now an international jazz star and Thelonious Monk competition winner, in a summer youth orchestra at the Washington Jazz Arts Institute. Yarborough had founded the summer camp in 1998 with his wife, Esther Williams, aided by the Summer Youth Employment Program set up by then-Mayor Marion Barry. Thanks to these community leaders, we youngsters were given a small taste of what it's like to be professionals — whether we understood it then or not.
One afternoon last month, I headed back to People's Congregational Church in Petworth, where I had attended the Washington Jazz Arts Institute, and where that day Yarborough was busily teaching the jazz fundamentals to a new group of teenagers. Walking around the church, I recalled how curious I had been as a young teenager about all this music stuff. But this time, new children walked the halls. I'm sure they had other things on their minds, as kids do at that age, but they all seemed hungry for the information Yarborough was providing. I stood in the main chapel feeling ready to learn again too. But this time I wanted to learn about the abbot who had brought me into those halls in the first place — what drove him to make such an impact on the lives of so many.
Speaking to Yarborough after the day's lessons were over, I was surprised to hear that teaching had never been his original intention. "I never wanted to teach," he said, laughing, as we walked through the old church. His parents frequently played music in their D.C. home. They had a high-end sound system, which Yarborough still describes in a way that evokes a young child's awe. "It was called a 'combination,'" he said. "It was one big console with radio, turntables, you know, everything there. … It was brand-new and I wasn't supposed to touch it, but when they went to work, they couldn't see me, so I went went on down and I got the records, and I put the records on and I played 'em."
In his elementary school years, he and his classmates frequently went to Constitution Hall to hear the National Symphony as they rehearsed. The sounds fascinated him. "That's when I got interested and asked my dad for a clarinet, and he got it for me," Yarborough said. "I played that until it was stolen."
'The have-nots have just as much aptitude to become haves as anybody. You just have to give them resources.'
Losing that instrument taught him one of his most important lessons: to be resourceful. "If you had something you needed to do or wanted to do, you were obliged to find a way to make it happen," he said. He went to work at Arby's until he was able to buy an alto saxophone, which his father helped him purchase with a loan of $25. (Yarborough noted that he indeed had to pay it back.) He soon began playing in a rhythm-and-blues band called the Delusion, and recorded with a vocal group, the Lovation. In Yarborough's senior year at Coolidge High School, Bobby Felder, director of instrumental music at the University of the District of Columbia (known then as Federal City College), brought his big band to perform at Coolidge. Amazed by the music being made by students barely older than him, Yarborough went to speak with Felder. He ended up attending the college on a scholarship, and under the mentorship and support of the faculty, he was able to land opportunities to meet and play with legendary jazz musicians like Sarah Vaughan, Shirley Horne, Wynton Marsalis, Rick Henderson and Keter Betts.
Yarborough would also eventually earn a spot in the Cosby Show band, a position he held for a little over three years, as well as playing here and there with legendary groups like the Four Tops and the Spinners. After completing his education at U.D.C. and Howard University, where he earned graduate degrees in Music Performance and Music Education, he asked his mentor, Dr. Arthur C. Dawkins, head of jazz studies at Howard University, how he could repay him for his leadership. "He said, 'You don't have to do anything for me, except pass it onto the next generation,'" Yarborough recalled. "At that point I realized how important the community was in bringing up anyone."
Yarborough began teaching under the guidance of Winston Hall at Jefferson Junior High School, and Calvin Jones, the founder of U.D.C.'s jazz program. He soon learned that in this next chapter, he would again need to be resourceful.
At Jefferson, "there was no budget for what I was doing," he recalled. He understood, as he put it, that he had to "make do with what I had until I could get what I needed." Faced with a shortage of supplies and other resources, he set out to obtain them himself. He even reached out to local businesses and other organizations, garnering support in the form of investments. Wynton Marsalis has been an avid supporters of Yarborough's teaching programs, often offering scholarships, workshops and donations. (Marsalis gave a special performance in D.C. last month, celebrating the program's 20th anniversary.) Other supporters have included trumpeter Jon Faddis and saxophonist Joe Henderson.
As his teaching career continued, Yarborough began to notice many of D.C.'s infrastructural issues with regards to youth education. When we spoke, he stated plainly that many of the District's arts students, and students in general, lack access to sufficient instruction. "I'll say this till I'm put in my grave," he said passionately: "To make one band director the sole educator for 115 to 150 kids in Washington, D.C., where the majority of them do not have access to private lessons or instruments in their houses, is defeating before it gets started." This, he said, was the dilemma facing band directors all over the D.C. area.
In the United States, there are very limited resources for public school students, especially in the arts and other non-S.T.E.M. subjects. A shudder of anxiety ran through the arts-education community upon President Trump's inauguration, many fearing that the arts would be the first in the line of fire for budget cuts. While he's worried about Trump, Yarborough said he is used to the government being unwilling to appreciate the arts.
"We know that the arts stimulate the energy towards knowledge," he said. "Yet it seems like those are the first items to go." Cutting funding to the arts creates an "incomplete student," as he puts it, because it doesn't leave "the whole brain utilized."
Yarborough believes that a solution to this problem lies in full community support. "Outside organizations should step up and supplement what's not being done in the schools until something can be done to help the schools," he said. "The have-nots have just as much aptitude to become haves as anybody. You just have to give them resources."
In the late 1970s, with a recommendation from his former instructor Bobby Felder, Yarborough became a student-teacher at Duke Ellington School of the Arts. After being laid off due to budget cuts and finding teaching work elsewhere for a time, he eventually returned to Ellington; by 1986, he was promoted to jazz band director. During his long tenure at Ellington, he has helped cultivate many notable talents such as Ben Williams; bassist Ameen Saleem; vocalist Muhsinah, a vocalist who has worked with Common and the R&B/hip-hop duo Foreign Exchange; bassist Corcoran Holt; saxophonist Brian Settles; and Amy Bormet, a pianist and the founder of the Washington Women in Jazz Festival.
'The arts stimulate the energy towards knowledge.'
Meanwhile, he continues to recommit his energies to the Washington Jazz Arts Institute. Yarborough hopes to soon expand the program — which now serves mostly middle- and high-school students, and includes year-round programs as well as a summer camp — to begin at the elementary level. His commitment and effort have garnered him a range of accolades from the city. In 1998, Mayor Barry bestowed Yarborough with a Mayor's Arts Award. Fifteen years later, he won the D.C. Public Schools' Excellence in Teaching Award. And just this year, he was inducted into DownBeat Magazine's Jazz Education Hall of Fame.
Just off T Street NW, in the alley tucked between a restaurant and the historic Howard Theatre, there is a mural of Yarborough that shows him playing the flute and wearing his familiar saxophone pin. Whenever I walk past it, I feel pride — both in seeing my own mentor recognized, and because I know how much he deserves to be there.
For Yarborough, one of the best rewards of all is the recognition that he receives from his students. "I remember one of my students wrote me a letter when he was getting ready to get his law degree," Yarborough recalled. "It was a thank-you letter. It's one of those things that you get that's much better than a paycheck. And the thank-you letter said, 'Mr. Yarborough, thank you for showing that there was life beyond Morse Street,' which was the street that he lived on.… That's what the education programs are supposed to do."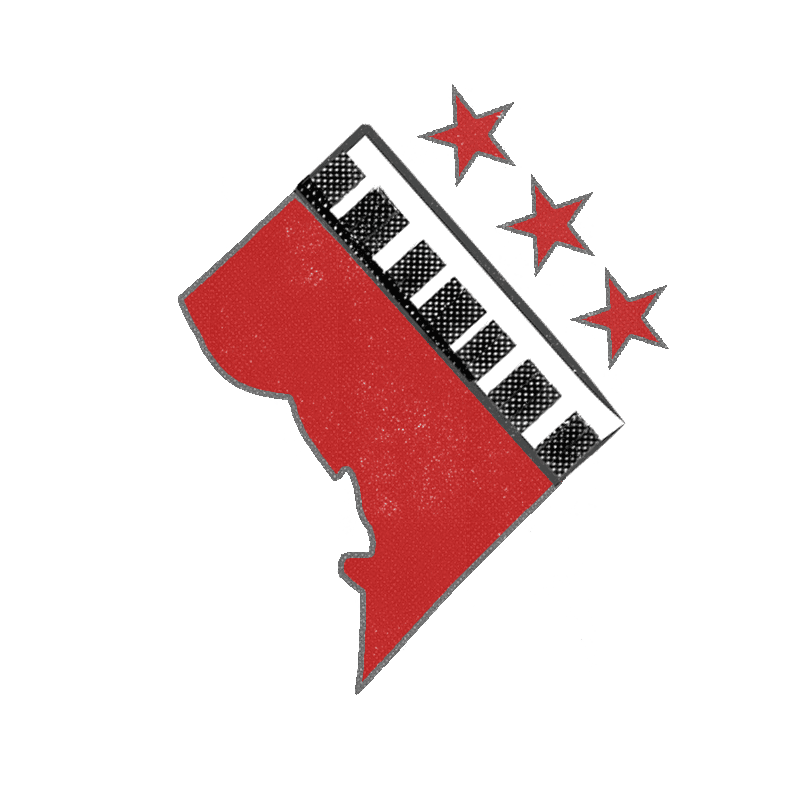 Comments
comments