Now in its 12th year, the DC Jazz Festival has always been a showcase of the city's rich jazz scene, with concerts each year across the District's four quadrants. But now, the festival is seeking to shine a new light on emerging talent from across the country, with a new initiative called DCJazzPrix.
The band contest will culminate at Saturday, when the three finalists will compete on the festival's main stage at Yards Park.
The DC JazzFest's months-long, nationwide search received a bevy of applications, hearing from jazz bands across the breadth of present-day jazz. At Saturday's final showdown, the finalists – Cowboys and Frenchmen, from New York; Mark G. Meadows and The Movement, from D.C.; and the New Century Jazz Quintet, also from New York – will compete for a grand prize of $15,000, professional development opportunities and a spot in the festival's 2017 lineup.
DCJazzPrix aims to confront the dynamic and often challenging climate of the jazz industry today by offering assistance in marketing and promotion, fiscal sustainability, fostering creativity and expanding careers.
The efforts have been led by project manager Sara Donnelly, a longtime arts consultant. Donnelly (who's also a member of CapitalBop's board of directors) explained DCJazzPrix's vision: "We were trying to create a competition that's somewhat different than what has been seen before. We wanted to be more connected into how the young music scene works."
Offering a major cash prize, access to branding consultants, guidance on career expansion and a yearlong association with the DC JazzFest, the competition attracted a considerable pool of talented applicants, Donnelly said. Bands and duos from across the country submitted recordings and professional statements that presented a challenge for the panel of judges, who pared it all down to the three finalists.
All three bands feature young jazz musicians with CVs listing remarkable collaborations, festival performances and competitions, travels to music venues across the globe, and even Grammy wins.
DCJazzPrix is designed to support entire bands, not just individual members or band leaders. The three finalists have expressed their dedication to expanding their talents within a group setting.
Cowboys & Frenchmen have cultivated compositions that fuse American folk, pop, and R&B. The band features pianist Chris Ziemba, drummer Matt Honor, bassist Ethan O'Reilly and two alto sax leads – Ethan Helm and Owen Broder – who also serve as its co-leaders. Owen Broder describes the band's sound as a crossing of genres. "We're rooted in the jazz tradition, but there are strong influences from so many different places," he said.
Most of the band members met as undergraduates at the Eastman School of Music, and formed a tight kinship; they continued maturing together musically after moving on to various graduate programs in New York City. Their debut album Rodeo, from 2015, revisits American jazz classics while demonstrating an ability to bring the foundations of jazz into the band's own compelling original compositions.
The D.C.-based Mark G. Meadows, leader of finalists the Movement, is a pianist, keyboardist, vocalist and composer who received an early introduction to music from his parents, both of whom were vocalists. Meadows spoke of his profound relationship with the other members of his band. "I think what connects an audience the most isn't each individual musician, it's the band as a whole connecting," he said. "I think the audience can feel that. They can relate to that. It's honest, it's sincere, and it's love." The Movement's members include drummer Carroll "C.V." Dashiell III, bassist Romeir Mendez, guitarist John Lee, and vocalists "Deacon Izzy" Bell and Rochelle Rice. The band uses its own solid compositions to address momentous themes of social change, life lessons and self-reflection.
The New Century Jazz Quintet's New York City-based members take an historical approach to jazz. Co-leaders Ulysses Owens Jr., a drummer and percussionist, and pianist Takeshi Ohbayashi formed a friendship through their shared appreciation for pianist-composer Mulgrew Miller and traditional elements of swing within the language of jazz.
Takeshi noted their purpose in focusing on jazz of the 1950s and '60s: "Everybody in the band checks out the history of jazz. It doesn't look unique but we're doing the opposite of mainstream, of where everyone is going," he said. The band features D.C. native Braxton Cook on alto saxophone, Benny Benack III on trumpet and Yasushi Nakamura on bass. Each is adept in paying tribute to jazz greats. Owens – who has played on Grammy-winning albums by both Kurt Elling and Christian McBride – described the NCJQ as possessing multiple facets. "What we're doing is opening ourselves up and inviting the spirit of our ancestors and the jazz greats to help us present this offering," he said.
For each of these eagerly innovating bands, DCJazzPrix will showcase their abilities in performance, composition and audience engagement. Since the contest will take place before Saturday's big crowd at Yards park, that last element will be especially critical in determining which band returns home as the winner.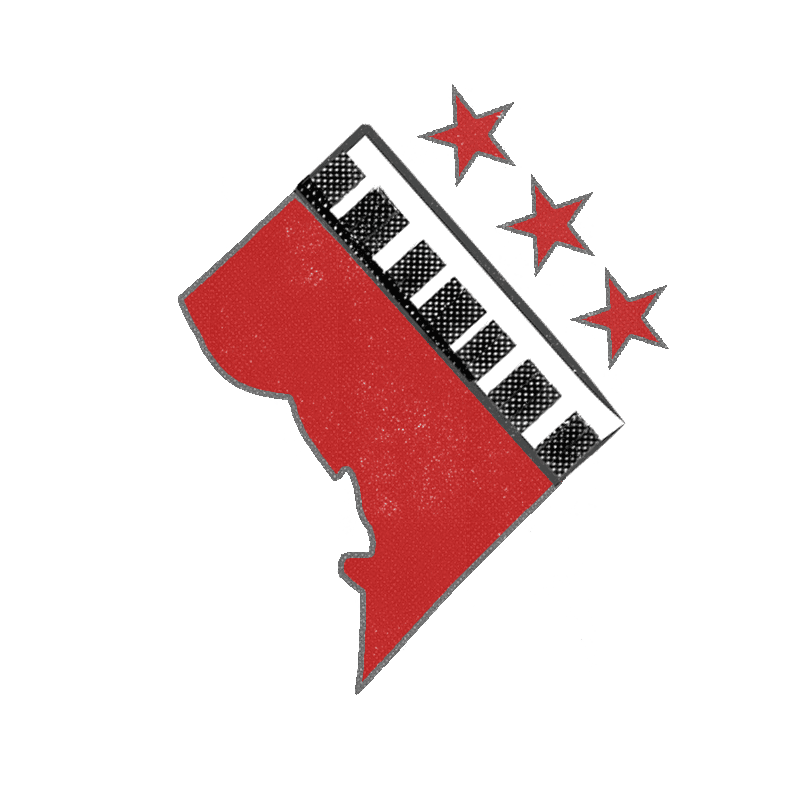 Comments
comments