To be a trendsetter means to defy normalcy, and to fearlessly present the future to those who otherwise might not be able to see what's ahead: its defining curves and possibilities. The D.M.V.-bred musician Eboneé A.D is no stranger to this lifestyle, and her new album, Observations of Heaven, proves it.
At first listen, Observations is sporadic in its impact, a mixture of sounds and energies. Sometimes it hits hard, its rawness reflecting the grit and grime of human interactions. Other times, it strikes more gently, and takes you on a nostalgic journey, with melodious sounds reverberating in the dark. The listener might feel a slight chill, then a warmness in the air, or the thump of go-go polyrhythms followed by the buzz of jazz on U Street. The mysterious nature of A.D's sound may seem strange to some, but those willing to let go will get it, and rejoice.
This is the sound of the creative avant-garde today, with roots that stretch deep into the Black imaginative tradition, running back through Julius Eastman, Alice Coltrane, Sun Ra and D.C.'s own Brother Ah (Robert Northern). The unique and otherworldly sounds that are spread throughout much of A.D's album are especially reminiscent of that last musician: Charting a similar path on his 1972 album Beyond Yourself, Brother Ah helped to pioneer a sound to which A.D naturally pays homage.
It's also easy to hear the influence of Worldwide Underground-era Erykah Badu in A.D, and a smoothness reminiscent of a female emcee from the 1990s. But at her core, A.D has a patently D.C.- and Maryland-style flow that has been all but lost in the mainstream representation of the region. Providing a gateway into the rich culture that made her, A.D's quick-paced verbiage is and always has been a nod to her hometown. Rasping, "Like D.C. Backyard days, / Like P.G. Blackout days," A.D cleverly rides a trip-hop-esque beat. Not fully jazz, not fully hip-hop, 100 percent experimental, Observations is a one-woman journey toward liberation.
A.D's freshman album, Rebirth of Queen, found its balance between the sweet and the melancholy, and featured the distinctive production of Sango, theSEVENth, Marcus Yates and Jon Bap. But Observations is almost completely self-produced, with very little contribution from outside forces. (The exceptions are a bass solo from Bap, a feature from New York-based artist KALON, and some production by Shawn Elliot Lewis.) This is essentially an independent triumph, with multiple genres weaving in and out its central vortex. The multilayered cover artwork done by Mensa Kondo (full disclosure: this writer's brother) adds to the uniqueness of the overall album.
An undeniably stellar emcee, A.D showed her floetic prowess on her first album, particularly "Flip the Third," featuring Deno Green. But unlike its predecessor, which was clearly the beginning of a journey, Observations doesn't seem to care about following any old formulas. The newer album charts a territory all its own, setting a new standard for creativity in the process. It is the first album A.D. has released since embarking on a journey of cosmic consciousness, physical health and balanced-brain living, and it's the first release on her record label and creative house, DAFA Nation.
Speaking to CapitalBop about her creativity in the present moment, A.D said: "I am existing in a space which is among the most highs. Everything is unfolding as it should, everything is in a sequential order, yet somehow meaningless and empty. No longer bound by philosophical teachings, genre, or expectations, my spirit is anew." This freedom is evident in the confident and somewhat wild way in which A.D rides the beat on "Sto're with a Capital S," which starts with a sampled sound bite proclaiming, "Black is Beautiful!" It's reminiscent of the Last Poets and an era that is long gone — but somehow still alive in her style and delivery.
There's no denying that A.D is tapping a deep well of influences: experimental jazz samples, the vision of Octavia Butler and the brazen rasp of Betty Davis. Observations provides a commentary on womanist experiences, and an observation of the beauteous energies that can elevate growth. A.D has completed a portion of her journey, and wants to share its delights and spoils with you. Tracks like the cyber-dance track "Everything She Wants" explore the power of manifesting through the divine feminine, while also cleverly touching on the erstwhile beauty of art in pre-gentrified D.C. On "Travelers," she cleverly samples Alice Coltrane's "Earth" and makes the listener feel the pulsing heat at the core of the song through the repetition of a single refrain. A blaring horn rips through the air as A.D moans a semi-audible hymnal. Moments like this give A.D's album its rich texture and culture.
But it is perhaps her closing track that ties the album together: With its muffled percussion and softly patterned synth, "Heavens Echo" is perfect background music for the act touted in the album's title: observing the firmament.
In its entirety, Observations is completely void of self-consciousness, and in many ways it feels like a process of catharsis and release. It is obvious that A.D has had a number of experiences and realizations in the last five years. After the release of Rebirth of Queen in 2012, she healed in silence and allowed herself to be reborn, for her own sanctity. Reclaiming her power on tracks like "Everything She Wants," A.D repeats the lyrics like a sacred incantation: "Everything she wants she wants, / Everything she wants she wants, / Everything she wants she wants / And through the twilight, a response."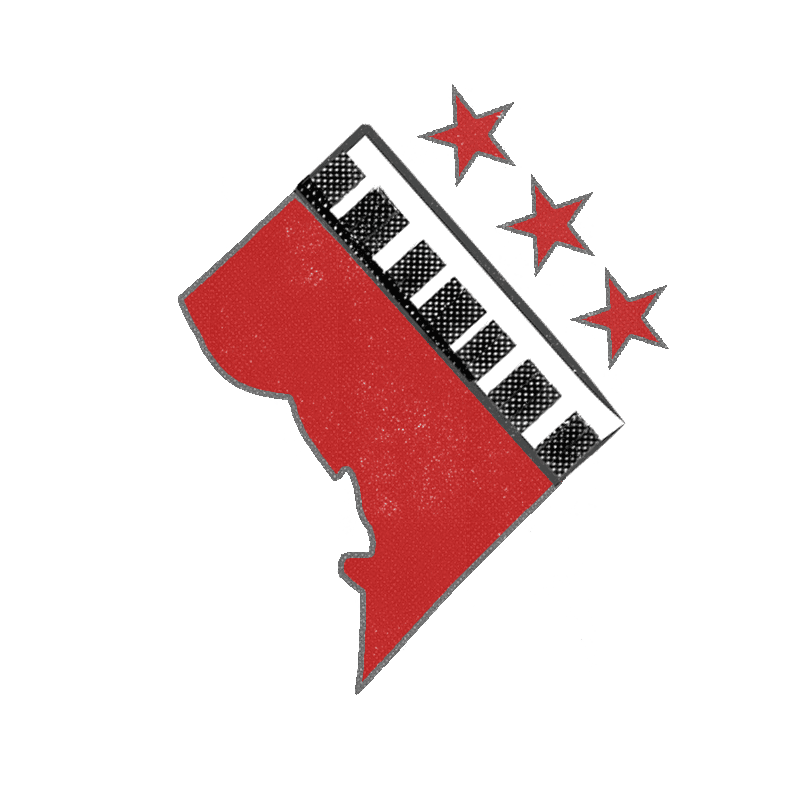 Comments
comments