Editor's note: In recognition of Jazz Appreciation Month, CapitalBop is publishing a series of articles throughout April on books that depict the history and culture of D.C. jazz. You can read the first piece in that series here, and the second here.
For 25 years, Eighteenth Street Lounge stood as a major hub of nightlife in D.C. It didn't chase the latest trends or aspire to some kind of fleeting elitism, but existed at a cross-section that welcomed an incredibly wide coalition of the city's population almost every night of the week. Case and point: On Friday nights, when clubs all throughout downtown, Dupont Circle and U Street had DJs cranking their systems to rib-cage-rattling volumes, ESL featured a killer live jazz band (led for a time by the great pianist Elsworth Gibson, and then for roughly two decades by trumpeter Donvonte McCoy) on the club's top floor as a DJ-driven party raged below. The three-story venue, housed in a 100-year-old mansion rumored to have once been inhabited by then-future-President Theodore Roosevelt, also had plenty of nooks and crannies in which to momentarily disappear.
ESL, which closed permanently during the pandemic, was open every night except Mondays, and featured live music on most evenings, with individual weeknights devoted to Latin, reggae and funk bands, as well as a regular tango night, which also welcomed dancers of all backgrounds, shapes, sizes and experience levels to lessons beforehand.
"We kind of take pride in that," ESL co-founder Farid Nouri told CapitalBop in a recent interview, referring to the diversity of the crowd. The ebb and flow of six nights of music, drinks, dancing and meet-ups was captured in photographic and narrative form in 2011, when Nouri curated and published ESL: The Photo Book, a 350-page collection of pictures taken at ESL between 2008 and 2010. Nouri, who helped found ESL with Eric Hilton, Yama Jewayni and Aman Ayoubi, wanted the book to memorialize the club, telling an encapsulated story of the Club's regular life, as well as the who, what and where that made that story possible.
It was a prescient decision. ESL ceased operations last March as the city shutdown due to the COVID-19 pandemic; but Nouri then announced the club's permanent closure in June. Nouri and I marked the 10-year anniversary of the ESL book's release, 25 years of ESL and a year of its closure in a phone interview earlier this month. We discussed the origins of the club and photo book, and the "essence" of ESL. This interview has been edited for length and clarity.
CapitalBop: Before we even start with the book, tell us how Eighteenth Street Lounge came about. What was the vision?
Farid Nouri: I'm going to have to get my rusty wheel going, it's been about 30 years since we thought of it. Back in the early 1990s, I was a DJ in the club scene and had a weekly nightclub at a restaurant. Me and my business partner would turn it into a nightclub. I guess you could call it amateurish, but we were in college so that was the era. We were doing pretty well in that world, even though we weren't professionals and we were first and foremost music aficionados, so we were doing it for a labor of love. As we went on with these events — and we would do bigger events every four to five months in different locations — we decided to look for a permanent location that would state our vision of what we wanted to present to an audience.
At the time, D.C. was a lot smaller, you could say. The options for nightlife were limited in terms of social interaction so it was a lot more segregated in terms of race, in terms of economics, in terms of social standings. It was a pretty lowercase-C conservative town; it was more of a government town. There weren't as many residents as now. We thought what was happening in New York or Chicago or London wasn't being experienced here. We were well into that world, when house music and hip-hop were really burgeoning, and it kind of snowballed into what became Eighteenth Street Lounge. And, from then on, I guess you can say in a cliche way, the rest is history!
CB: So, about 15 years after opening ESL, you created this book. What was the impulse to create the ESL photo book? Was it meant to document, to celebrate?
FN: The idea was kind of started by 2008 or 2009. I met the actual photographer, Maria "Jpeg" Izaurralde; she was a customer, a patron… we started to talk. I liked her style of photography, but more importantly I wanted to be able to capture the essence of Eighteenth Street Lounge in photos. Videos and that kind of stuff wasn't even in consideration then. The photo book was something I thought could last a long time; it's a classic approach to memorializing something. So that's the beginning of the idea. 
Maria was already active in the nightlife scene as far as photography, just for herself… great skills. She had the eye, she would be able to capture a moment especially. Not just the people's moments, but also the atmosphere and the background of the people that are in the pictures. 
The idea of the book also expanded to be a photobook that pretty much tells the story of Eighteenth Street Lounge within a week: the flow of the week and then, within the flow of the week, the flow of each night. So that's how we tried to capture it, as opposed to just pictures of patrons or of the interiors, so there was some kind of story behind it. So, you have the beginning of the week where it's a bit slower and you have events like, especially, the tango night. As the week progresses you had reggae, then Latin on Thursdays, then obviously the jazz band on the weekends.
We tried to capture different music aspects of Eighteenth Street Lounge and different aspects of the patrons and the interior. So, within the music aspect you have all the different evenings, different programming. Within the interior we have all the rooms — empty in some shots, other shots with patrons — so you can have a good perspective on how the place looks with people and without. We tried to weave a common story in the whole book so I hope that came across to people as much as we were trying to do that. You start the evening, you come in early evening, you go through security, you can see the pictures with the line — a short line, then a longer line. You can see one of the chapters where at the end the artists are walking out of the back alley with their equipment and gear.
CB: You said that you wanted to show the essence of the Lounge. Maybe that's not a singular thing but in your mind, what was that essence?
FN: I guess there were multiple aspects that could be combined into the essence of Eighteenth Street Lounge. The interior of the space and how we adapted the interior for our use. It's an older building, so we tried to accentuate the existing characteristics of the building as opposed to adding more to it; keep the original attraction or energy of the building. The music, the entertainment aspect, we wanted to show we had a versatile approach to music, not just a one-dimensional approach. So, you have reggae, jazz, Latin and dance music and within that you have house music, disco, hip-hop, drum and bass. It's pretty widespread as far as a palette is concerned.
Also the versatility of the patrons and the audiences, the diversity of them. We kind of take pride in that. As far as D.C. is concerned, we've pretty much been on the forefront of that movement, you could say. Young, old, rich, not-rich, white, Black, gay, straight, we don't have specific evenings. A lot of places have gay nights, or this night or that night: We never had an approach like that. Everybody's welcome. Our standards are music and atmosphere and that's what matters to us.
CB: Talking about that point of diversity, one of the things that struck me about the photos of Tango Night was that you really did have an incredible cross-section of every race, body type, knowledge level. I think it's an inspiring image, especially for how intimidating that can be.
FN: That's awesome. There's also a diversity in the age group, as you saw in tango nights. As the week goes on, or as the evenings go on, you see the younger audience, but there's a really wide range when it comes to that. We're really pride ourselves on that, and within the 25 years we've been there we've achieved that. I'm happy with that.
CB: And as you're building this diverse nightlife experience, how did jazz factor into that?
FN: Going back to the initial year we opened up, we've always had a jazz band. I think, personally, the reason behind that is it's one of the most revered, amazing music out there as far as history and background and roots are concerned. It fits with the vision we had as far as a creating a diverse audience. The jazz band would attract folks that might not be interested in loud dance music or a crowded dance floor, or wanted to be out later in the evening with a date or a friend but not deal with hundreds of people. That was a big reason besides the respect for the music and also D.C. has always had a significant D.C. jazz history although it has not been exposed as much as it should. I think introducing and exposing club people to jazz or to live music is a reason we went with a live jazz band. It's an all-encompassing experience: with the kind of dance music we play, it has its roots in jazz, it has roots in funk and soul. That's a good way to tell a story.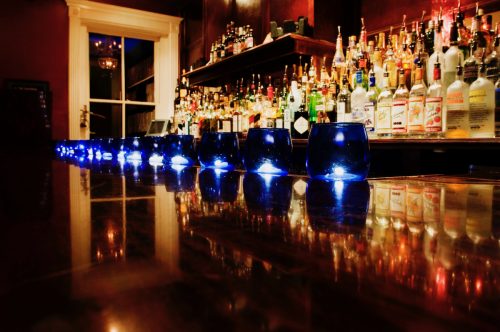 CB: I'm wondering, do you have any favorite photos?
FN: That's a tough question. A good one, actually. I like the ones that are with the musicians onstage or on the bandstand; that's obviously a plus. One of the first photos is with Sam Burns, who passed away about a year ago; he was a resident DJ and one of the best in D.C. for about 40 years, if not the best. Interestingly enough, the book came out in 2010, he passed away last year and I believe the first picture is of him on the stairs with two candles in his hands. I like that.
CB: Do you think D.C. nightlife has changed in the decade-plus since these snapshots of it were captured in the book? Was ESL an oasis in that change?
FN: I think you do have a point. The nightlife in D.C. has changed dramatically in the past 10 years. Mainly by adding more establishments, but also a slight change in taste when it comes to classic nightclubs. The whole EDM world kind of blew up, where it's all about the festivals and huge stadiums, turning the stage into a DJ booth, and then also you have this huge explosion of mixologists with all these new IPAs and new liquors. So, that kind of took away from nightlife, per se, but since Eighteenth Street Lounge had a bar element too, we never got hit with that change — and I think we kind of remained outside of the nightlife, pursuing our own path.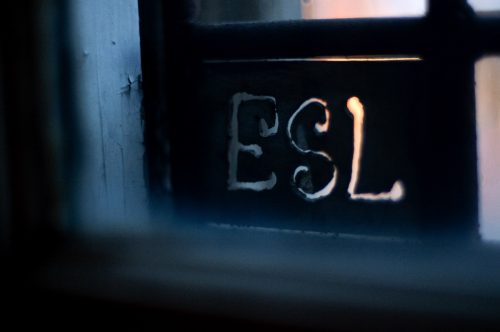 Comments
comments