It's been an incredible year for CapitalBop. In 2019, we've produced almost 40 shows and over 70 articles, featuring a diverse cross-section of artists from D.C. and afar.
So it's time to celebrate! Join us this Sunday for a special DC Jazz Loft holiday party at Rhizome DC. There'll be live music, seasonal snacks and drinks to fit the occasion. Like always with the loft, there's no ticketing — just a request that you donate what you can. (If you missed pitching in during our JAZZ IS NEXT fundraising campaign, it would be a great time to chip in!)
The music for the evening will be provided by longtime members of the CB family. Trumpeter Charmaine Michelle will lead a group to open the evening, and she'll be followed by a powerhouse D.C. duo: trombonist Reginald Cyntje and pianist Allyn Johnson.
Rhizome, a one-of-a-kind artist collective, is the new home to our longest-running series: the DC Jazz Loft. The building is located just off of the Takoma Metro stop, at 6950 Maple St NW.
We'll see you soon!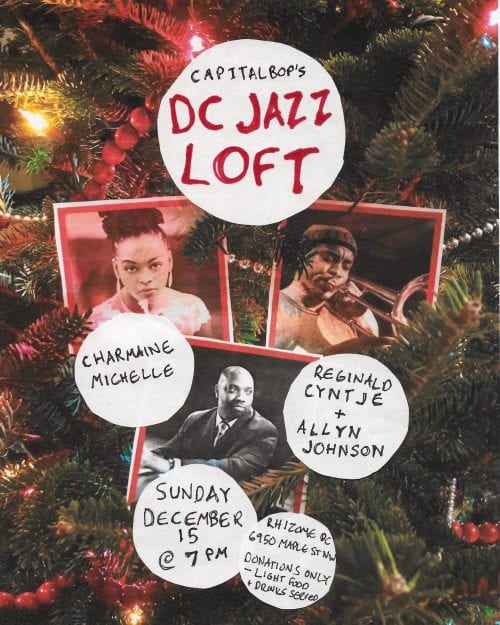 Comments
comments