Keith Butler's playing has everything you'd expect from one of D.C.'s most prominent young drummers: nuance, strength and a deep sense of swing. But the path Butler took to arrive there is hardly what you might think.
A year ago, he hadn't composed any original material. Three years ago, he was brand new to the D.C. scene. And eight years ago, at age 21, he had barely ever swung on a ride cymbal.
But even back then, Butler had an ear for the music. During his time at UNC-Wilmington playing in folk and rock bands, the music of Joe Chambers and Kenny Garrett started to catch his attention. "I told a friend, 'Yeah, man, I think I'm getting into this jazz thing,'" Butler said. "He's like, 'Have you heard [Miles Davis'] Kind of Blue?' And I'm like, 'What? No! What is this?'"
Needless to say, it's been a busy eight years for Butler. His upcoming debut release Greener Grasses is not simply the product of years of gigging; it's also a reflection of his newly developed sensibilities as a bandleader and composer.
Butler's trio has a sound unlike that of any other group in D.C.; it features airy arrangements with lyrical, pastoral melodies, played with a tint of early country and Appalachian folk music. Nelson Dougherty's guitar lines have a warm, glowing body not unlike a pedal steel guitar, and Butler's liberal use of mallets and brushes is a nod to familiar folk percussion — the world of shakers, cajons and washboards — tempered by a delicate and wily jazz ear. It's a vision that reflects both Butler's North Carolina roots and his modern musical influences, which include Americana-adjacent jazz guitarists Bill Frisell and Jakob Bro.
Below you can stream "Family," the final track from Butler's soon-to-be-released album Greener Grasses, premiering here exclusively.
The album title, Butler said, is a rumination on his life journey over the past few years. "I still feel like I'm new to town, so in a lot of ways I've been trying to figure out where my place is, where I fit in," he said. "Like, all right, what's next, what's next, what do I have to do to keep pushing? … I was getting more and more frustrated and more unsatisfied with where I was."
That is, he was always looking for something just beyond reach: the greener grass. Then in 2018, things started to change.
"I started to pay more attention to what I had happening in my present," Butler said. "Oh, okay, I'm where I'm supposed to be. Everything is happening for a reason — I'm here, with these people, for a reason."
"Being a musician, there's hard times. … But I think the growth and the beauty is in the stuff that's hard. And when you finally get out of it, it's like: Oh, OK — that was very important."
Butler's personal connections fuel his musical vision. His collaborators on the album, guitarist Dougherty and bassist Steve Arnold (and on one track, saxophonist Andrew Frankhouse), contribute more than just their musical identities to the project; Butler says emphatically that their camaraderie and dedication played a crucial role in making the album happen.
In particular, the track premiered above, "Family," was born of that dedication. Butler recalled his struggles in-studio getting the song to click. "I was thinking, like, are we even going to finish this? Is this it? Is this gonna work?" he said. "And then we did one last take, and that's the take that's on the record. It's like: Oh, okay, that's the whole thing — being frustrated, wanting to be over it, having to sit in [that frustration] and be very present, and focusing on our little crew, our unit."
The cathartic, ruminative energy of Greener Grasses is summed up in that moment of connection and perseverance. Butler said it best himself.
"Of course, I want to grow as a musician, I want to be a better husband, you know what I mean?" Butler said. "Being married, there's hard times. Being a musician, there's hard times. It's easy to focus on those, and focus on trying to get out … but I think the growth and the beauty is in the stuff that's hard. You know? And when you finally get out of it, it's like: Oh, okay, that was very important. All the stuff I just went through was actually necessary and important for me."
Greener Grasses comes out April 19, and the Keith Butler trio plays an album release concert April 18 at Ten Tigers Parlour in Petworth at 8 p.m.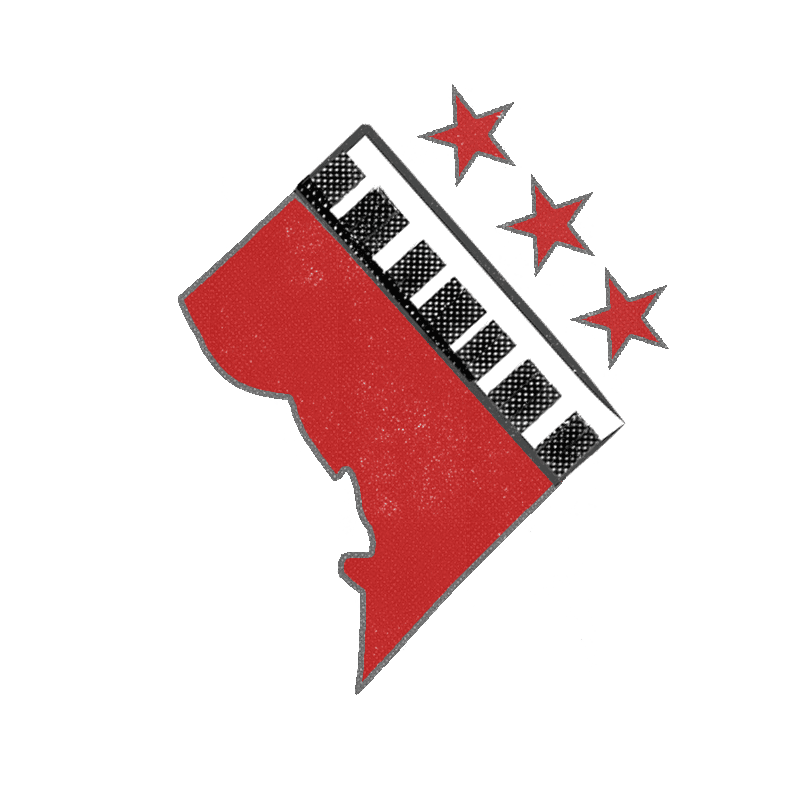 Comments
comments