Ken Avis is perhaps best known as a guitarist in the worldly jazz group Veronneau, but he has always had an entrepreneurial instinct, and lately he's taken to administering musical remedies via the radio.
With his wife and collaborator, vocalist Lynn Veronneau, he hosts the radio show Antidote Sounds on Arlington Independent Media's station, WERA 96.7 FM. The couple now also manages a growing brand also called Antidote Sounds, which includes event curation and production and a record label, Antidote Records. 
"We saw ourselves as an antidote, musically speaking, to the typical options that you have in the D.C. area," Avis said recently in a phone interview.
The label began by assembling a compilation disc of D.C. jazz artists called Capital Jazz, which Avis and Veronneau gave out when they attended the Jazz Congress trade convention in New York in January. The aim was to promote the area's jazz scene — and encourage artists from elsewhere to come on the radio show while on tour in the region. The disc features some of the DMV's most popular performers — like the Jo-Go Project, Kris Funn & CornerStore and Akua Allrich — and showcases a diversity of musical traditions: from the Argentine guitarist Cristian Perez to master steel-pan improviser Victor Provost.
Avis showcased the artists heard on Capital Jazz with a pair of shows at the Strathmore Mansion earlier this year, and shortly after releasing this first disc, Antidote Records also began exploring the promotion of other artists in the DMV. The label has since put out releases by progressive folk singer Marian McLaughlin and clarinetist Ben Redwine (the latter a tribute to Charlie Byrd and Stan Getz's classic Jazz Samba, recorded in D.C. in 1962). Though Avis does not see the operation growing much bigger, there are two more releases in the pipeline.
There's no word whether Veronneau's next disc will come out through the label (the group recently recorded a live album at Blues Alley) but the group will celebrate its 10th anniversary on Monday with its annual holiday concert. With all this going on in Avis's life, I called him up recently to dig into the origins of Antidote Records, to learn about his plans for the immediate future, and to reflect on his decade of making music with Veronneau. (This interview has been edited for length and clarity.)
CapitalBop: So the name of the record label, Antidote Records, comes from the name of the weekly radio show you and your wife host. But I'm wondering: What's the significance of "antidote?"
Ken Avis: We're fortunate that the law changed five years ago or so and allowed non-commercial, low-power FM radio — and that's what we're on — and Arlington Independent Radio got a license to broadcast into D.C. We saw ourselves as an antidote, musically speaking, to the typical options that you have in the D.C. area. So, our show is on at 9 o'clock in the morning and at that point you really either have bland commercial radio or politics radio, and there was nowhere to really tune in to hear good music. It didn't always use to be like that! WPFW had great music in the morning before they changed format. I used to have a day job and I would drive into D.C. and occasionally I would pull over because there was a track on the radio that was so good that I had to listen to the end of it and I needed to know who it was. I would go into work late with a smile on my face. … We're providing a platform to discover alternative music. 
CB: And that spirit manifests in the label?
KA: It does! I mean, who creates record labels these days? They've disappeared or been conglomerated. Ninety-odd percent of what's put out from a label is from the "big three": Universal, Sony and Warner. … It struck us that we had a lot of experience around the band Veronneau in creating CDs — commercial CDs — distributing them and promoting them. We've had a reasonable level of success by a local band standards on an indie basis. So, we had this knowledge. We, over the years, have created a network of musicians through the D.C. area — a network of friendships and respect among musicians we like, admire and trust, and I think it's a mutual relationship — and our view with the label is: "We would like to continue helping people." In fact, with Antidote (the radio, the record label, and the third leg of it which is the events [production]) we're really trying to build this network and create a platform for this network to support these musicians who we admire and that we think deserve the chance to get out there and get in front of an audience. It's kind of all evolved organically; we've never had a master plan. … We've tried to just move forward in a positive, constructive way and ask: "What's best for music in D.C.? For the listeners and the people who make music? What can we do from where we are?" 
CB: So, on that note, the label's first release was the Capital Jazz compilation disc.
KA: Oh yeah! Honestly, I was so proud of that! That's where the entire idea of Antidote Records came from, and it was that classic "moment in the shower" when the idea came to me. We had the radio [show] and we decided we were going to go up to Jazz Congress up in New York and tell people we had this radio station. "If you've got new CDs, send them to use, and if you're coming into D.C. or the area, get in touch and if we can help to shine a light on the show you've got coming up, we will do it if it's quality music." I thought, "We need to get a table there in order to tell people this. What's going to bring people to the table? We've got to give something away. We've got to give something away."
Then it struck me, "We're really about D.C., it's about a radio station in D.C. and there are so many good musicians. I'm wondering if we can create a compilation album and give it away to the industry?" That was 1,000 people who are festival promoters, club promoters, radio DJs, writers, musicians; it was the industry. … It was a cooperative thing; everyone contributed to cover the basic cost but in return they received CDs they could sell at shows … in some cases, people had said, "Oh, I don't have a physical CD release; it's too expensive; I just do stuff online." … We made it happen, we gave away the 500 copies or so to the industry; we gave some to the D.C. Jazz Festival because they wanted to promote it and they were given to their donors. And quite a few of those musicians have come back and said: "Do you have any more copies? We've sold out and want more." I'd say it's a really nice success of getting the word out. … We did it very fast: from getting out of the shower that morning to being at Jazz Congress.
CB: Can you talk more about how you selected what artists would be on the compilation? It really is a line-up of some of the best groups there are in D.C. jazz, but I wanted to know more of the thought process and the process on who ultimately ended up on it?
KA: It links again to "Antidote" because another thing [is]: We're multi-genre. And I wanted to present the diversity of this strange thing that we struggle to categorize as jazz. So, some of those bands — you've got somebody like the Bumper Jacksons, who are currently one of the most successful bands from the D.C. area, and they struggle to define what they are sometimes. Sometimes they say they're traditional, sometimes jazz, sometimes country; it brings in an awful lot of influences. A jazz purist-elitist might not call it jazz but, for me, I was really delighted to put this diversity of music on there. We had Cissa Paz, a Brazilian performer; Cristian Perez doing this kind of "world" sound; the Dave Kline Band, very much [a] global jazz outfit with musicians from Senegal, Nigeria, the U.K., Colombia … and then at the same time you might have Elijah [Jamal Balbed] who, in his quartet setting, you'd probably say, "Yeah that's jazz with a capital J!" but then with the Jo-Go Project, "We'll see!" So, it's that diversity; I was delighted we had all of that and it all tied together.
The other thing I was particularly mindful of: I didn't want to fall into the trap that some presenters fall into of making this a boys club. It wasn't difficult to make sure that at least 50 percent of the performers on that album were female or female-led bands. 
CB: How many other releases has Antidote Records put out since the Capital Jazz CD?
KA: We've put out two and there's another two on the way. We're going for similarly diverse styles of music. Marian McLaughlin, we put out an album by her last year, and she's sort of a progressive, folk vocalist … from the Baltimore area. And then Ben Redwine, who was a D.C.-based clarinet player and moved down to New Orleans a year or so ago. But he did an album before he left with D.C. musicians which was a really interesting album. He went to All Souls Church [the site of the original Jazz Samba recording —Ed.] to record a tribute to Jazz Samba, but in an unusual way; it was done live with one super high-fidelity microphone. … And the diversity of musicians in that: Ben is a clarinet player playing very much jazz and classical; John Previti, who was the bass player for Danny Gatton for 20 years, was the bass player on that session; David Rosenblatt, a Brazilian guitar player, was on that session. So it was a unique project and we wanted to put it on the label. 
CB: Are those the kinds of projects you're more naturally drawn to — these projects with diversity of perspective in the music?
KA: Yeah, very much so. One of the things I feel about the records is we absolutely don't anticipate making a penny on the record label. We've set off completely with that understanding. … I'm not interested in going out there looking for the commercial thing that's going to be a hit. One, because I probably can't find it; two, I might not like it and; three, I think the whole music industry has changed since about 2000. That's very difficult now; record labels have gone out of business, small record labels, because they can't make profits. But this is not on that basis. … This is really about marketing artists, getting people to shows to see the music and make it viable. 
CB: It's the 10th anniversary of the group this year. I'm wondering how was Veronneau grown musically in the last decade, and how do you want it to grow?
KA: Well the first show 10 years ago was, "Hey do you want to do a little opening slot for 30 minutes in a bar in Alexandria?" The three of us — my wife, Lynn Veronneau, David Rosenblatt and myself — then played a little open mic in Falls Church and then we brought in a drummer; we've really expanded the line-up. … And we've been bringing in guests on a regular basis, we've played with some many different people. We've had Elijah [Balbed], we've had Hendrik Meurkens, the jazz harmonica player from New York; Will Galison, another jazz harmonica player from New York, Leo Lucini [bass]; Chuck Redd [vibraphone] did a show with us at Strathmore. That's part of our growth: bringing people in and out of the band. Musically, for a while we were kind of seen very much in the Brazilian bossa nova/samba line of music. It's never actually been just that; we've always been music from the French repertoire, Cuban repertoire and other things as well. Your next question was "Where to next?" and I think it's a great question. It's something we're constantly looking at ourselves and wondering about. I think we've enjoyed moving into original music more and we really have our sights on writing more, collaborating more, recording more in the future.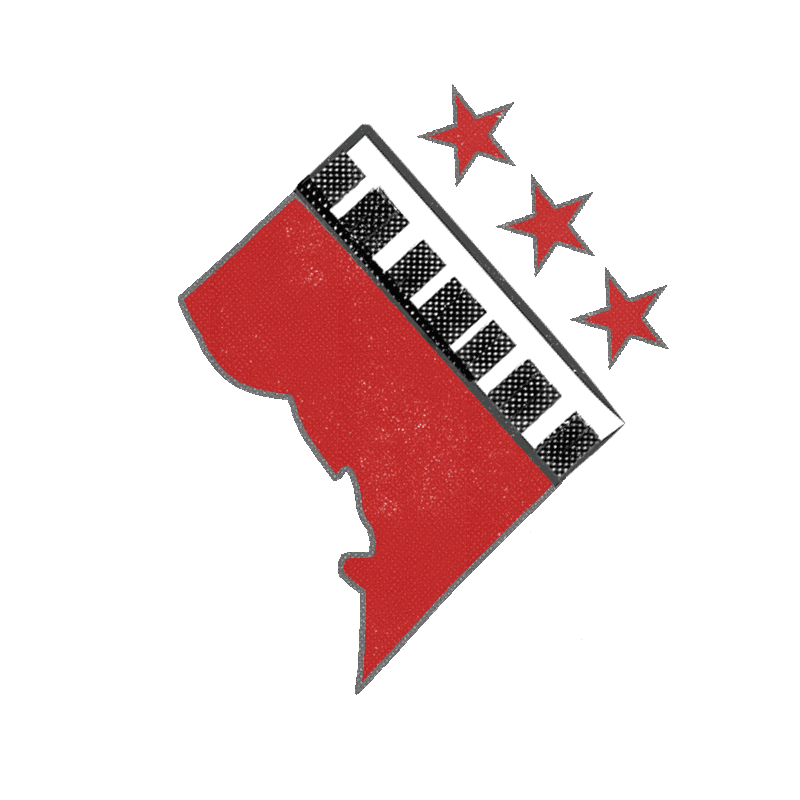 Comments
comments