When Kris Funn and his group CornerStore were announced as the winners of the 2018 DCJazzPrix, the DC Jazz Festival's annual competition for emerging bands, no one was more surprised than the bandleader himself.
"I have no idea why we won," Funn said with a chuckle when I caught up with him a little over two months after last year's festival. "I actually thought I was the sacrificial lamb — because it cost me nothing to be in it.… I even said that to the band that I thought was going to win: 'Y'all are the Golden State Warriors, you got this.'"
There are no upcoming events to display at this time.
But on the eve of this year's DCJazzPrix, with the underdog Toronto Raptors having just swiped the NBA championship from the Warriors, one remembers: Sometimes the underdogs do win.
Those who have encountered the 39-year-old bassist over his last 20 years as an active player on the D.C. jazz scene, or on the road with jazz stars like Kenny Garrett and Christian Scott aTunde Adjuah, or perhaps through his recent faculty appointment at the Peabody Conservatory, can probably imagine why CornerStore clinched the title. It's Funn's subtle command of a bandstand, no matter whether it's his band or someone else's; his deep immersion in the flow of the music; his straightforward yet enthralling compositions; his raw, reeling style of bass playing.
His peers, colleagues and bandleaders all readily speak to his prodigious skill as a musician. John Lee, a D.C.-based jazz-rock guitar shredder and a core member of CornerStore, was intimidated upon first seeing Funn play. "He was playing solos better than horn players and other instruments," Lee said. The iconic tenor saxophonist Benny Golson, who Funn joins on gigs regularly, praised Funn as a master of his instrument. "Kris is a bright star on the horizon and on his way of ineluctably becoming a very important 'stitch' in the fabric we lovingly call jazz," Golson wrote to CapitalBop in an email. "He creatively plays the entire expanse of his instrument, including the thumb position. He has taught his instrument to be obedient."
When pressed, Funn boils down CornerStore's win to what he calls relatability. The band's music is a mix of jazz, hip-hop, blues and rock, in the spirit of aTunde Adjuah's Centennial Trilogy, Robert Glasper's Black Radio projects and similar genre-blurring undertakings. But the CornerStore — which has been invited back to play the DC Jazz Festival as a featured performer this year, and will appear at the Wharf on Sunday — has a specific musical vision. It is the internal mixtape and monologue of a musician who was raised in Baltimore, came of age in D.C., and cut his teeth at the feet of a master in the '80s, '90s and 2000s. It's the story of Kris Funn.
It begins when Kristopher Funn was born as the second son of Charles and Marjean Funn in the Druid Heights neighborhood of Baltimore, Md., in 1980. Kris began learning trumpet at 4, alongside his brother Kyle, four years his senior, after asking his father if he could pick up an instrument. Even at a young age, Funn already showed remarkable musical instincts.
"One of the things which amazed me was that they were at the house one day and they were writing out 'Blue Monk' and they were figuring out the harmony," Charles Funn said. "They wrote out all the parts of 'Blue Monk' with Kyle playing the melody and Kris playing the harmony."
While Kris kept with trumpet through middle and high school, he did not feel a tight bond with his instrument — or the music. That all changed when he picked up the bass in the summer before his first year of high school, seeking to fill the recently vacated seat in the jazz ensemble.
"When I was learning trumpet, it was just, 'Play the notes on the staff,'" Funn said. "But jazz is like: 'Play the notes on the paper; now create something else.'"
'Kris is a bright star on the horizon…. He has taught his instrument to be obedient.' —Benny Golson
Charles, a public school music teacher and trombonist, had a great deal of confidence in Kris' abilities on the bass, even after only a month of basic instruction. So when a friend called Charles up looking for a bass player for a wedding gig, he immediately volunteered his son. While Kris protested at first, Charles felt that it was the next step that his son needed to take: He understood the theory but needed the practice of the live environment.
"I've found out that people — particularly musicians, being their own worst critics — they're always thinking that they aren't ready or they 'aren't able to,'" Charles Funn said. "I've always been the kind of person to put people in an environment of playing because that helps them mature as a player and to develop that love of music."
It worked. "I fell in love with jazz," Kris Funn said. "So much so that I wanted to move to New York at 18."
Throughout high school, Funn found himself volunteered for a few more "Yeah, Kris can do it" gigs. He played in jazz camps and bands with his father, and around Baltimore with musical brethren like Quincy Phillips (the core drummer of CornerStore, and Funn's main musical partner) and Warren Wolf. He was absorbing his first major influences: Christian McBride and Ray Brown, whose bouncing, bendable styles would become embedded within Funn's own.
He eventually came to Howard University, after his parents steered his sights from the New York jazz scene to a college education. He studied computer science by day while earning the money for his room and board by playing at venues on U Street most nights, soaking up all he could from the old pros leading exhausting, four-hour bar and club sets.
A year after Funn graduated, drummer John Lamkin III (another frequent member of the CornerStore) called him up with an offer to join post-bop luminary and alto sax agitator Kenny Garrett on a show in Annapolis, Md. After pulling together all of his friends' Garrett CDs and making a grueling audition, Funn got the gig with Garrett in Annapolis and at D.C.'s Blues Alley. Then he went on tour with Garrett for the next four years.
Funn may have skipped formal music training at Howard, but he was about to get another form of brutal higher education. It's a foundation that still informs him today. "You can't help but become a great musician playing with Kenny Garrett for four years," Funn says. He likens their performances, where even the most blistering numbers can carry on for a half an hour, to cardio workouts and endurance training.
Garrett may have gotten the young bassist into top playing shape, but his real, lasting influence on Funn came from audience engagement — how they communicated as performer and crowd. "His melodies can be really simple," Funn says. "But the minute it's time to solo, he's taking the alto saxophone apart. Like 'Sing a Song of Song:' It's a very simple melody that you can sing back to yourself, but what makes it stick is the whole package. The energy, the emotion. He brings it."
In between globe-trotting with Kenny Garrett and, later, aTunde Adjuah — whose compositional and sonic inventions (among other lessons) would wind up becoming even more influential on Funn — Kris struck up a potent performing relationship locally with a new configuration: a trio called the Young Lions, with pianist Allyn Johnson and drummer Quincy Phillips. That group played regularly in D.C., often as the unofficial house band at the now-defunct Bohemian Caverns.
He was also making forays into band-leading, but found that he often got in his own way when he tried to compose — writing music that he thought peers would be impressed by rather than something that truly reflected his musical and philosophical values. Funn finally reckoned with that blockage seven years ago, as people (including, he noted, CapitalBop's co-founders) began pressing him to do more as a leader. So he went inward to find his truest ideas of who he was as a person and a musician.
***
Taking inspiration from his wife Paige Hernandez's one-woman show, Paige in Full, about growing up multicultural in Baltimore, Kris reached back — past his years of tours, gigs, jams and lessons — to his childhood, to a mental space of more straightforward reflection. Down in that headspace, mulling over the lessons imparted by years of observing Garrett and aTunde Adjuah, Funn found his sound as a composer, and a framework within which to build.
"I can't think of my childhood without thinking about Star Wars movies or the corner store across the street," Funn said. "I just used this corner store as a metaphor for what I wanted my music to be: stripped-down, basic, enough to get you by, but we got stuff you want. I feel like the candy and the soda and the stuff that's not good for you are the things I like about jazz."
That simple, emotional and thrilling vibe — something Funn said he draws from Garrett and Charles Mingus, especially the latter's big-band material — is what defines the sound of CornerStore. Funn's vision further crystalized when guitarist John Lee joined the CornerStore band in 2013, adding an edge of explosive playing.
Although the band has a core line-up of Lee, Quincy Phillips, alto saxophonist Tim Green and Funn, the interplay of ideas is what Funn is really trying to nail down. "I like the jazz to be simple," Funn said. "I want a nice bass line I can grab on to, I want the drums to lock in and I want some pyrotechnics on top to keep you interested."
You can hear all of those elements on CornerStore, the band's first album and Funn's debut recording as a bandleader. The melodies are often constructed from deceptively basic riffs that build on top each other, an effect that is both enchanting and astringent. On "Ghettobird," the track that best embodies the group's jazz-rock sound, a furious, gnashing bass solo by Funn gives way to a hypnotic weave of fuzzy guitar and rapid-fire hi-hat. Later, joined by Allyn Johnson on piano, the group builds to a Pentecostal-revival fervor on "Thursday Night Prayer Meeting" — a salute to his Thursday-night gigs with the Young Lions, and maybe to Mingus.
'I just used this corner store as a metaphor for what I wanted my music to be: stripped-down, basic, enough to get you by, but we got stuff you want. I feel like the candy and the soda and the stuff that's not good for you are the things I like about jazz.' —Kris Funn
The music that Funn lovingly and jokingly calls "gateway jazz" was certainly enough to endear himself to the judges of the DCJazzPrix, as well as crowds and communities up and down the I-95 corridor. His ethos of relatability also extends to his relationship with other musicians on the bandstand, and may help explain why he is so sought-after as both a leader and sideman.
"His musical being is an asset wherever he finds himself," Golson said. "Kris is inspiring — making one feel like playing."
"As complicated and crazy as his bass playing is," John Lee said, "he's also one of the easiest bass players to play with. If there's any question as to what's going on in the music, he'll always play something where I'll immediately able to follow him."
Ironically, Funn himself is having some trouble feeling like an asset these days — and feeling like playing — in a town where jazz musicians have fewer and fewer dedicated performance spaces for attentive listening. How do you relate to an environment in which yesterday's jazz clubs become today's wine bars, and the gastropubs that offer live jazz treat it more as a background soundtrack?
"I feel like it's seeping into my writing, where I'm writing for people who aren't listening," Funn said, sounding discouraged for the first time in our conversation. Once again, he turned toward his past for guidance. "That was the good thing about Café Nema," he said, referring to the little U Street bar where the Young Lions held a weekly residency for many years. "We played so loud that you couldn't hold a conversation. You had to listen." Funn's goal is still to bring his audience into his musical world, but maybe with a little more Mingus-esque confrontation. "I'm gonna smack you in your face and step back and maybe try to entice you."
That's the trick. Once he gets them in the door, once the gateway jazz has brought them in, it's hard to leave the CornerStore until you've found something that you want to take home with you.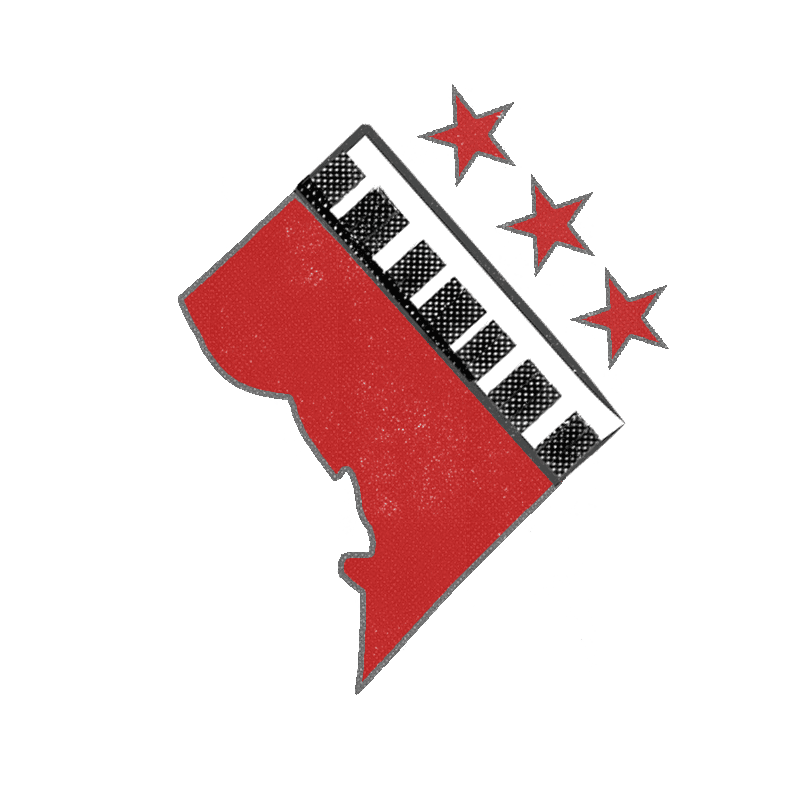 Kris Funn and CornerStore play the DC Jazz Festival this Sunday, June 16, at the District Pier stage at the Wharf. The 2019 DCJazzPrix takes place this Saturday, June 15, at Pearl Street Warehouse.
Comments
comments