Jamison Ross and Joy Ride
The KC Jazz Club
Saturday, March 1
There are moments when you enter a space that doesn't require the application of your logic, moments that defy all notions of ego. You're in the thrall of something, and it's not asking you for anything but investment. Jamison Ross knows how to create those moments: by telling stories.
Performing with his group Joy Ride at the Kennedy Center's KC Jazz Club on March 1, the 26-year-old drummer told tales through his music, sometimes packing multiple narratives into one song. And even when he talked to the audience, there was always an engaging story. For his listeners it was a night of celebratory learning.
Although this was his debut as a bandleader at the Kennedy Center, he is no stranger to the institution. In 2009, he participated in the center's Betty Carter Jazz Ahead program for rising musicians under the direction of the late Dr. Billy Taylor. Midway through his performance on Saturday, he told the audience about going to a FedEx/Kinkos during Jazz Ahead and printing business cards for the first time. Humble preparation is the mark of a dreamer, and a dream was fulfilled when the vocalist Carmen Lundy approached him the next night to offer him a job. He went on to tour the world with her.
His next visit to the Kennedy Center was no less inspiring. In September 2012, he won the Thelonious Monk International Jazz Competition, which featured the drums for the first time in 20 years. In the contest, he was careful about the type of attention he wanted: It was his dedication to fascinating the audience that stole the show. While some other drummers strafed the stage with rhythmic vocabulary and flashy renditions of Monk tunes, Ross stayed understated, and seemed to be homing in on what is most important and celebrated about the drums: the power of a simple groove to put the audience and the band on common ground.
Early in the first set on Saturday night, the band dove into "Deep Down in Florida," a blues by Muddy Waters. We've all heard jazz musicians play the blues, but this was not the same blowing-over-chord-changes fare that we're all so used to by now. It was that blues you've heard your grandmother sing along to on the radio, or you remember from the movie Crossroads. It was that tangible blues, where the shuffle is in the air and you really want to dance.
Art Blakey once said that a band is only as good as its drummer. Some drummers shoulder that responsibility grudgingly, separating groove from interaction and ideas, almost to the point where their various rhythms become anecdotal, not cohesive. Ross shows how the responsibility to a greater cause can be embraced creatively. Throughout his set he took only one drum solo, and it was really all we needed: He stretched out between many rhythmic bases, from West Africa to his native New Orleans. When he pursued an idea, he remained fully in character until it had reached a climax and finalized, then moved on.
He takes a similar approach when accompanying a melody or playing time behind a soloist: attentive to every note, his face bearing a deep focus until he finesses a tasteful addition of color or contrast, and the music heads on the next direction. Then, typically, he unfurls his big, bright smile.
Onstage, Ross wasn't the only storyteller—he constantly evoked a dialogue. All throughout the performance, you could see, hear and feel his band members' nonverbal communication. Just a simple nod between him and the bass player Corcoran Holt could send the bouncing rhythmic foundation into a dramatic shift. Not once did either stray away from the other's pulse. The saxophonist Dayve Stewart played a loose rhythmic vocabulary that left plenty of room for Ross to reciprocate with charming drum breaks. Kris Bowers, on piano, sifted through harmonic textures during his flowing solos, almost always to the visible delight of the guitarist Rick Loller, who played a mixture of blues-inspired lines and well-thought-out harmonic substitutions.
Even on Jamison's alluring solo performance of "Seven Years," by Norah Jones, where he sang robustly over conservative mallet work, there was an interplay: His drumming complemented the attitude of his voice, one that displayed a wide dynamic range. The song ended, and Ross moved on to casually discussing the next tune with his band mates. At first he didn't realize that the room was still trapped in the story he had crafted. He laughed, surprised, and apologized for breaking the spell. Then he set about casting a new one.
Joy Ride ended the set with an upbeat outro of sorts: Ross began to draw a clanking Latin groove from the bell of the ride cymbal, and the rhythm section entered with a familiar vamp. Stewart and Loller entered with a repeating melodic line, and Ross called for them to slowly fade out. Just like that it was over, and again a captivated atmosphere filled the room. He had the performance's final say, and left everybody wanting more.
In his closing remarks Ross thanked the crowd for its careful attention to his art. Almost every attendee shook his hand and shared words with him on their way out.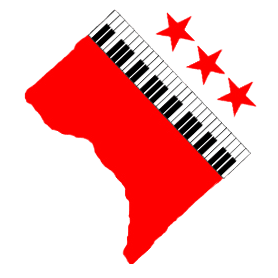 Comments
comments