Marquis Hill is fast becoming one of the leading trumpet players of his generation. His sound is strong but pleasing, his concepts in tune with the current wave of innovation in jazz. He developed within the fertile music scene of Chicago, where he took advantage of many of the institutional opportunities available to talented youth. Outside those institutions, though, he benefited from the city's strong jam session culture, learning first-hand from masters of the music.
It is this beautiful experience that has fueled his passion for learning and his aspiration to become an educator. He chose to study jazz education in college, and one can easily imagine him one day leading a jazz program. But his career as a musician is rapidly growing more busy as he leads his own groups, tours with more established acts and collaborates with some of the most exciting rising musicians in jazz today. It is no wonder that he won the Thelonious Monk Competition for trumpet in 2014.
His most recent album, Modern Flows, Vol. 2, is a contemporary jazz musician's display of his experience as a youth growing up in Urban America. It bumps and nods like hip-hop, but it morphs and progresses like a classic jazz album. But this is not an overt blend. Rather it is a natural display of compositions rooted in a desire for innovation, connecting tradition and self-expression.
For the first time as a bandleader, Hill will perform at the Kennedy Center here in D.C. with his Blacktet, made up of some of the most intriguing young musicians from Chicago. The group's synergy is magnetic and full of surprise. Perhaps most importantly, the group's music is full of rhythmic excitement, sparking a physical reaction. Over top of it all, the frontline horns of Hill and saxophonist Christopher McBride propel the rhythm with soulful flow, like a master MC over boom-bap.
Hill and I caught up recently to talk about some of his experiences growing up in Chicago, the Monk competition, jazz education and his music.
There are no upcoming events to display at this time.
CapitalBop: Speak a little about your experience with Jazz Education. You were the beneficiary of many key educational opportunities at an early age. How has that experience shaped your goals and concepts as an educator?
Marquis Hill: I was fortunate enough to be introduced to jazz and jazz education at a young age. I started in 4th grade at Dixon Elementary School. The band director, Dianne Ellis, she's just one of those teachers who ingrained jazz into her students at a really young age. I joined the jazz band at 5th grade, started on the drums, then switched to trumpet at 6th grade. [Ms. Ellis] gave me my first jazz record, which was a Lee Morgan record, so I was just in it early. I fell in love with it then, and I played throughout 8th grade then I went to one of the best high schools in Chicago for jazz at the time, Kenwood Academy. The band director was Will McClellan, who was very similar to Ms. Ellis, my elementary school teacher. He was really big on jazz and ingrained it into his students at Kenwood.
One experience did have a big impact on me. I joined the South Shore Youth Jazz Ensemble, which was run by Mr. Ronald Carter. It was like a summer job. We met every day for 2 months and we got paid. We would rehearse five hours a day with the big band, and we had master classes daily, clinics, then every weekend we would have a performance. So I was doing this from 7th grade through high school as a summer job. I was just immersed in it heavy at a very young age. So after high school I knew I wanted to go into education. I had seen the impact it had on me, starting in elementary school, so I knew I wanted to have that same kind of impact on people. I knew I wanted to be a teacher, I wanted to teach and educate. The more I got into it, I decided I wanted to play a little more, but I still had a strong passion for education. So I went to Northern Illinois University and I got my degree in music education knowing that I eventually wanted to teach at the university level. Then I went to grad school and got my degree in jazz pedagogy, knowing that it would eventually help to get me a position over a jazz ensemble, or over a program at a college, or at an arts high school. So I knew very early that I wanted to be heavy into education, and it's just lately that things have started to pick up in performances.
CB: Do you see any distinction between a musician getting a degree in Jazz Education versus Jazz Studies?
MH: There is definitely a big difference. To play this music, there is only so much someone can teach you. In college and higher education, they educate the students, but at the end of the day, you have to bring it back to the streets. You have to play with other musicians; you have to put your own projects together; go to jam sessions and interact with the scene and fellowship with musicians.  You can definitely learn a lot from getting a jazz studies degree, but at the end of the day you have to experience and get your true education by doing the things that the greats did in the music. That's been a battle for a long time: what's better, the University of the Street or a jazz studies degree?
CB: It calls into question so many issues like privilege and family wealth and time. It can be said that that system has fed into many of the issues of today. Many musicians in jazz feel that the music industry at large seems to be out of touch with what modern and contemporary jazz is, and how it is active currently. Based on this feeling, it seems like there is a need for the masses and for those working in the industry to be educated. What do you think drives this ignorance, and how can musicians and aficionados help to increase awareness and passion for jazz?
MH: To me and my experience, it starts with the music that children are listening to nowadays. The music is being whitewashed by all the pop music and hip-hop. I'm a huge hip-hop fan, but it is overshadowing jazz because most people are listening to the popular music of today.
CB: Another thing that we talk about a lot are the parallels between hip-hop and jazz in terms of popularity. The popular music of today is often called hip-hop, but I can recall hearing from many of the music's most revered artists – KRS One, Rakim, even Nas and Jay-Z, have all made statements about how hip-hop has died. When listening to what people call hip-hop today, it does indeed sound completely different from what hip-hop was called back then. Same with jazz. And like jazz, that "true" hip-hop is still alive and well, but constricted to the underground.
MH: When you put it that way, that is very interesting. I would agree. A lot of music that people consider hip-hop, it really isn't. So when I talk about the music with my friends, I have to make that distinction between what is rap, and what is hip-hop.
CB: It's funny that so many jazz musicians have tried to blend hip-hop into the music, but you haven't really heard of many people trying to blend, say, "trap music" and jazz.
MH: Yeah, that's what people are calling hip-hop these days.
CB: Do you consider your album Modern Flows to be an intentional blend of hip-hop and jazz?
MH: The goal for me was to play with the concept of flow. When I refer to flow in hip-hop, I mean the rhythm and the flow of the rapper over the beat. I was listening to Eminem, then I would listen to a Charlie Parker solo, and it came to me that they were playing the exact same rhythm. If you were to compare the rhythms, they have the exact same flow. So I went into the record thinking about that concept, and I didn't know that I wanted to blend hip-hop and jazz. I just wanted to put my own twist on it, my 2015 twist on it.
CB: I like that, because of how you said it "flows," rather than "nods," like a classic hip-hop track. The rhythms change and are progressive, but the feel is natural.
MH: Exactly, and that's what I wanted to play with. If you think about it, true hip-hop and jazz are very similar. The feeling of the music, the "music of the people," it has the same rhythms and melodies. Its really similar; that line is blurred. I wanted to really play around with that concept.
I was listening to Eminem, then I would listen to a Charlie Parker solo, and it came to me that they were playing the exact same rhythm
CB: It is no secret that you and many in this current generation of jazz musicians are deeply influenced by hip-hop, a generation that experienced firsthand the music completely take over of mainstream culture. Could you explain your personal relationship with hip-hop and the ways and approaches to how you incorporate it into your music.
MH: I'm a huge Nas fan, but if you ask me this question on another day, the answers will probably vary. Rakim. KRS One. Some of 9th Wonder's artists are some of the people keeping that true hip-hop feeling alive. He's got an artist by the name of Rapsody, that I really enjoy some of the stuff she puts out. In terms of incorporating it into the music, for me its all about the feeling of it. The groove and the feeling of it and blending it into my music. And because I was raised listening to hip-hop and listening to soul music and music from that era, its kind of ingrained in me so it naturally comes out in my music, so I've started to embrace that more.
CB: Any Chicago hip-hop folks?
Of course Common, Kanye when he was still Kanye. But I haven't really dug deep and researched some of the older Chicago stuff. But definitely Common and Lupe, when he was doing more true hip-hop stuff.
CB: Chicago has such a long history of great trumpet players, going back to Louis Armstrong and King Oliver. Shed some light to those on the outside, who makes up the tradition of jazz trumpet in Chicago? What place does/should the city's tradition take in the history of jazz?
MH: Man, the house scene, the AACM [Association for the Advancement of Creative Musicians], there's a lot of powerful music in general that came out of Chicago. One of my first teachers in Chicago was a trumpet player named Tito Carrillo. He teaches now at University of Illinois down in the suburbs in Champaign-Urbana. He was one of the first teachers who really put me on to the music. Another trumpet player Pharez Whitted, he's actually from Indianapolis but has lived in Chicago for a long time, so people just consider him a Chicagoan. Art Hoyle's in town, who's a legend. Played with Sun Ra, played with Johnny Griffin, and a lot of cats. I got the opportunity to work with him a lot, just growing up in the Chicago scene. Malachi Thompson, some of the musicians more associated with the AACM. So yeah, there's definitely a lineage and tradition of trumpet players in Chicago, and I was fortunate enough to get a taste of some of that.
CB: And how do you see yourself within that lineage of trumpet players in Chicago?
MH: I don't really think about it much, but I like to think that my goal is to be a part of it one day. For me its all about the continuum. Keeping that tradition alive, and those voices alive, but also adding to it, bringing my own unique thing to it. You have to keep that going but at the same time, times are changing. Times are moving on. You have to bring your own unique voice to it.
CB: What was your exposure to the AACM in Chicago? What did you take away from your experiences with them?
MH: I learned a lot from playing with Fred Anderson and Ernest Dawkins and the gigs I did have with the AACM. My first experience was going to the Velvet Lounge with Fred Anderson, which was his joint. He was there every night. I started going to shows and sessions that were lead by the AACM, and it just felt natural. I think one thing I'm starting to notice is that coming out in my playing, just those experiences that I had with the AACM. Ernest actually gave me my first professional paying gig in Chicago. I want to say I was a freshman in high school, and it was with the AACM. We did a gig at I think Malcolm X College. He kinda just threw us in there, and I learned so much from that experience. He just said "sit down and play." Him doing that with no prep, I learned so much and took away so much from it. So Fred and Ernest gave me the most experience with the AACM.
CB: What is the AACM's presence currently in Chicago within the music community?
MH: Well Chicago is a "Free Jazz" city. People love the music there. But, over the past couple of years, I've noticed that it has been dying down a little bit, not doing as much. But Ernest has actually just taken over as the president [of the AACM], and I think they're starting to do way more in the city now. But the people always love the AACM in Chicago.
Times are changing. Times are moving on. You have to bring your own unique voice.
CB: How has the Monk Competition win affected you?
MH: I just moved to New York the September before the competition, but the win has really given me a nice welcome to the city. People are aware that I'm there, and my name is in peoples' mouth. I just got off the road with Marcus Miller for 2 months. I'm assuming the Monk win had something to do with that! He probably heard my name and checked me out from that.
Working for Concord has been great. We're all set to record, and the plan is to have it out in June. So everything has been smooth and on the up and up so far, I'm still on cloud 9 off of all of it. Just going along with the ride.
CB: And how was the experience of the competition itself?
MH: It was great man. It was nerve-wracking because I'm playing for some of my idols and some of the greatest trumpet players in the world. I just told myself that this is what I do. I play professionally, so I'm gonna just go out here and play my horn. It was cool, they were all great.
The entire thing was just amazing. During the semi-finals, they had all of us warming up in one room waiting to go on, so that was nerve wracking. Once I made it to the finals, we were all backstage and my nerves were on 10. I went on last and I didn't want to hear the other cats performing because I was so nervous. So I put in my headphones and listened to some Erykah Badu. Cats don't believe me when I tell them that, but I had to get into my zone.
It was an eye-opening experience. I'm still floating around thinking about it. One thing that really opened my eyes was how the finals was like an awards show, similar to the Soul Train Awards. That was a sign to me that jazz is on the rise in a certain aspect. There were folks there that I didn't really think would be there.
CB: Is there anything in particular that excites you about performing in D.C.?
MH: I did a program at the Kennedy Center in 2010, it was the Betty Carter Jazz Ahead program. I got to experience the city, hit all the jam sessions on U Street, met a lot of cats on the scene. It was a 2 week residency there, so D.C. kinda grew on me during that experience. The Kennedy Center is an amazing venue to play at, and I knew that one day I wanted to bring my own thing there. This is my first time bringing my band there. This is my first time as a leader in D.C. period, so I'm pumped. Especially since it gets to be at the Kennedy Center.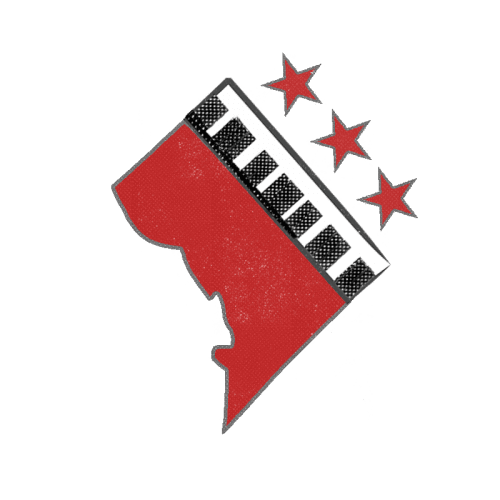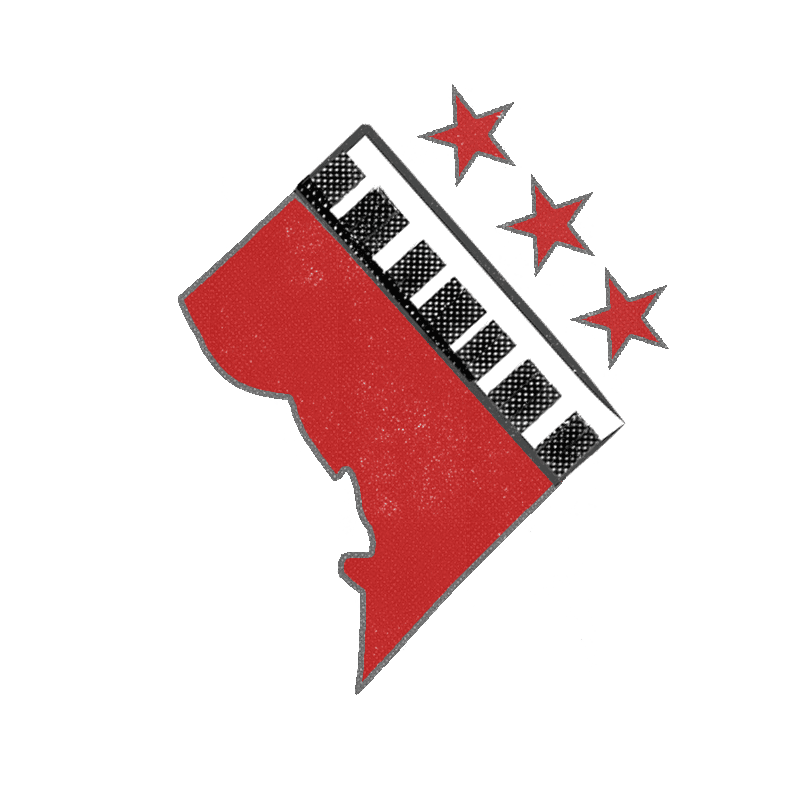 Comments
comments