And … we're back. CapitalBop is thrilled to be presenting three of the most exciting artists in jazz today at this year's DC Jazz Loft Series, our seventh annual program of ear-bending shows at the DC Jazz Festival.
This year, we've got arguably more star power than ever — from the innovative compositions and remarkable guitar playing of MARY HALVORSON, appearing with her incredible octet, to the lush arrangements of master saxophonist ODEAN POPE'S SAXOPHONE CHOIR, celebrating its 40th anniversary with this concert. The jazz harp fusion innovator BRANDEE YOUNGER will kick off the series with a concert featuring her trio.
DC JAZZ LOFT SERIES 2017 SCHEDULE
JUNE 9 | Brandee Younger Trio with Christie Dashiell at the Fridge (tix)
JUNE 10 | Mary Halvorson Octet with the Brian Settles Trio at Tropicalia (tix)
JUNE 16 | Odean Pope's Saxophone Choir with the Reginald Cyntje Group at NYU in DC (tix)
DISCOUNTED FULL SERIES PASS | just $50 (buy)


As ever, the CapitalBop DC Jazz Loft Series aims to present a wide array of musicians from the cutting edge of the current jazz scene, always on double bills featuring some of D.C.'s most creative voices.
Harpist Brandee Younger (June 9) is one of the most innovative young musicians in jazz. Her grooving, hazy music brings together a broad array of influences: from hip-hop and soul to Western classical music and famous jazz harpists like Dorothy Ashby and Alice Coltrane. With her trio, she will play a set of grooving, danceable music at the Fridge art gallery, near Eastern Market.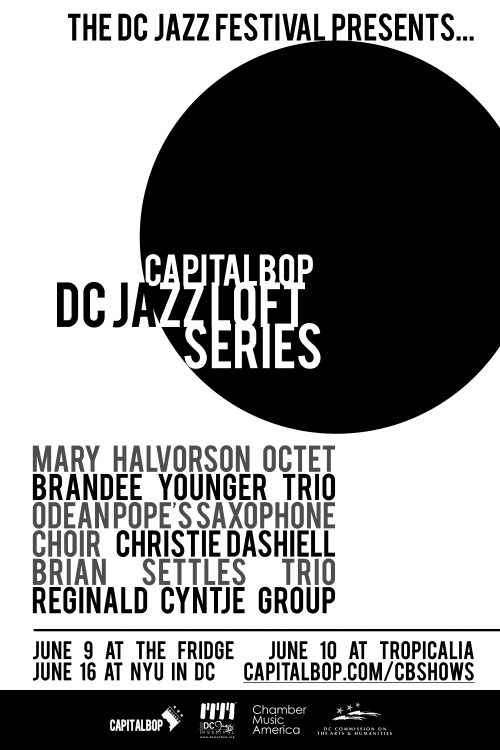 D.C.-based vocalist Christie Dashiell will open with a set of her own boundary-crossing original music, which has earned plaudits from Billboard.com and the Washington City Paper, which has twice named her D.C.'s jazz vocalist of the year. Both Younger and Dashiell were featured on the landmark Revive/Blue Note Records compilation Supreme Sonacy, Vol. 1.
Mary Halvorson (June 10) has the most distinctive guitar sound of anyone in jazz today: coiled, kinetic and engrossing, it has made her a leading figure on the jazz avant-garde. The New York Times called her "an unflinching original who has revealed new possibilities within the music," and "the most critically acclaimed jazz guitarist to emerge in" the past dozen years. She appears here with her octet, which last year released a celebrated first album, titled "Away With You."
Opening is D.C.'s own Brian Settles, an exploratory saxophonist with a rising national profile. Halvorson and Settles are both participants in today's vibrant experimental jazz scene, centered in Brooklyn, and they play in some of the same ensembles, including Tomas Fujiwara's The Hook Up and Michael Formanek's Ensemble Kolossus.
Odean Pope (June 16) is a living legend of Philadelphia's jazz scene, with a distinctive, quicksilver tenor saxophone sound that skates between gospel-inflected, straight-ahead jazz playing and unbounded expressionism. He founded the Saxophone Choir exactly 40 years ago, and CapitalBop is honored to present this storied ensemble in the final event of the 2017 DC Jazz Loft Series.
The first set will come from Reginald Cyntje, a remarkable trombonist and composer who has been called "one of the most prominent composer-bandleaders of the mid-Atlantic" by NPR Music.
Pope's set will begin shortly after the close of DC JazzFest at the Yards' free, opening-night concert. Patrons of the Yards concert will be encouraged to attend Odean Pope's set after the outdoor show ends, and they will receive discounted admission to the CapitalBop concert (so long as it has not sold out).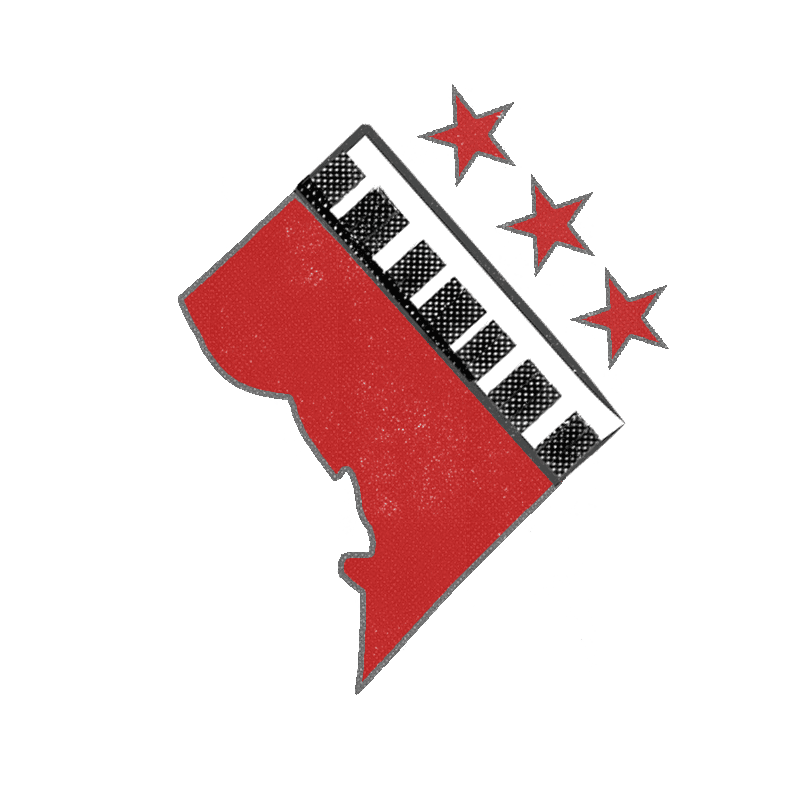 The performance of Odean Pope Saxophone Choir, presented in collaboration with Arts for Art, Inc. and Pittsburgh Cultural Trust, is supported, in part, by Presenter Consortium for Jazz, a program of Chamber Music America funded through the generosity of the Doris Duke Charitable Foundation.
The CapitalBop DC Jazz Loft Series is funded in part by the D.C. Commission on the Arts & Humanities, an agency supported in part by the National Endowment for the Arts.
Comments
comments