Melissa Aldana's 2019 album Visions represents a new horizon for the tenor saxophonist. The 31-year-old, winner of the 2013 Thelonious Monk International Jazz Competition, had been best known up until then for her ferocious, lean playing in trios, especially her Crash Trio with fellow Chilean Pablo Menares on bass and Cuban drummer Francisco Mela. Growing up in Chile with a father who played tenor sax himself, Aldana pored over records and her own transcriptions of saxophone giants; it's easy to hear the connections between her deep study and her work with the Crash Trio.
Visions is a continuous burst of color, thanks to quartet and quintet line-ups featuring pianist Sam Harris and vibraphonist Joel Ross; the compositions are inspired in part by the Mexican surrealist painter Frida Kahlo. Aldana sees it as a culmination of her years playing in trios without a chordal instrument, during which she could always picture harmony in the background. "That was one of the good things about playing trio for so many years," she says. "It just gave me an understanding of what I want in music."
Visions, and the works she is composing now, also hint at where Aldana wants to head as a bandleader, composer and improviser. The 11 tracks are portraits of a personal renaissance that revolve around ideas of acceptance she's been brooding over, both musically and personally.
Aldana will bring those visions to Sixth & I Historic Synagogue this Saturday evening, for a concert presented by Washington Performing Arts. She will appear with her touring quartet of Harris, Menares and Jimmy Macbride on drums (she's also been playing with area native Kush Abadey in New York). I caught up with her at the end of January to ask about the album and Frida Kahlo, as well as the transition to a larger group, and growing up as a jazz fan in post-dictatorial Chile. But we started talking about Jimmy Heath, the recently and dearly departed tenor saxophone legend, who was one of Aldana's many mentors in the music. This interview has been edited for length and clarity.
CapitalBop: I saw that you played with Jimmy Heath at the 2014 NEA Jazz Masters ceremony. We're all still reeling from his passing so I wanted to just simply ask: What was it like playing with him? What kind of influence did he have on you?
Melissa Aldana: Well, I met him at the Monk Competition in 2013, and I won the competition. When we met, he told me he was judging the competition when my dad was part of it — in the early '90s, when Joshua Redman won. We started a relationship since then: We were always in touch with him and [his wife] Mona. We did many things, not just the NEA but also, we did a celebration for his birthday … and he meant so much to me. He was always so nice to me and just an inspiration. I got to do an interview for him as part of a jazz conference for him, years ago, and started to get more familiar with his work. I just really felt him like family — always supporting me, always encouraging me and just always giving a call and asking, "How are you doing?" It's a very sad time for the jazz community, I think.
CB: Was it difficult, as a musician, growing up in a household when you wanted to play an instrument that other people in your family do?
MA: I think I was lucky because I always loved the instrument for some reason, even though I did not really understand the weight of the music or what it meant to play saxophone. Since I got into the horn for the first time, I do not have any memories of having a hard time. Like, for me, it was mostly an escape from reality. I didn't like to go to high school; I really liked spending time at home, just practicing in my own little world. That being said, for my sister it wasn't the same thing. She was very overwhelmed and didn't end up playing an instrument. … One of the good things is that I was exposed to the right way of practicing since I was very young. I was in the potential to understand what it means to achieve something and excellence and professionalism and just trying to do your best.
CB: What was Chile's jazz scene like when you were growing up? What was it like coming of age as a musician there — did anything make it stand out or set it apart?
MA: I don't think there's anything that really sets it apart to be honest. I grew up listening to American jazz; I grew up listening to a lot of Charlie Parker, and I didn't grow up with much cultural — you know, my heritage. I also grew up in a weird period of time in Chile after the dictatorship. I feel like Chile does not have a musical identity when it comes to jazz, not as strong as Argentina or Brazil or Peru. Like, for example, I remember being at Berklee [College of Music] and being around people from Argentina and them really trying to embrace their heritage, their folkloric music and make a decision between jazz or tango, jazz or samba or whatever. … In that sense we haven't really changed much. What people are playing, mostly, for instrumental jazz in Chile is mostly coming from whatever is happening in the U.S. So, in that sense I was very lucky to grow up listening to Don Byas, Charlie Parker and Sonny Rollins. As I'm growing up, I'm of course curious about my heritage, but I haven't done anything yet because I can't hear it yet.
CB: You did dive into Frida Kahlo and her work for your album Visions, which grew out of a suite The Jazz Gallery [a New York City venue] commissioned from you. What was the point of inspiration there?
MA: Well, when I was growing up, I was really into painting and I was really in love with South American artists. … She's someone who's always been in the back of my mind. When they proposed me to do the commission at The Jazz Gallery, I didn't find much for inspiration: I didn't identify with the theme of like "What does it mean to be a Latina in jazz?" or "What does it mean to be a female in a male-dominated world?" So, I wanted to find something that would connect some other kind of art — and visual art is something I'd always been in love with. Frida is an artist I've been familiar with for a long time: I've loved not just her art but her image, the way that she carried herself, what she brought into art, how strong she is as a person. It didn't even occur to me that she was another female artist at all, so I just went with her.
Each movement of the suite was inspired by different themes. One of those is about Frida as a character … there's another one about her painting "The Love Embrace of the Universe" … "The Two Fridas" is another. That's how it started. I read some autobiographies; I went to the museum. I just started to refer to my mind about her, who she was. So, the music I wrote was inspired on the feeling and my ideas on what I was learning at that time from her.
CB: How do you translate ideas from a visual medium to music? I think the music you wrote is all vivid and colorful and it's easy to see the links to Frida's works. But how do you portray that in music?
MA: Well, for example, I think the most clear example is the tune "La Madrina," which is kind of like a fiction and real story. It's the story of this ghost that appears in Frida's life when she was about to die that represents somebody that gives her the choice what she wants to do with her life: either stay alive or die. … In life, she was many times confronting death because of health issues, and this ghost would come back and remind her that she could die or stay alive and go through all the painful things the ghost told her. So, the tune mostly talks about different choices we take in life and how we shape our destiny.
So, the way I tried to represent that in the music was through different layers of counterpoint, where everyone in the band is playing different counterpoints that complement each other. There's also a section after a couple seconds where the band drops out and it's just the piano playing a tune that I tried to give a sad vibe and with the cello that that represents "La Madrina" — the ghost — appearing and giving her the choice. Look, I don't know, I just have to become very creative and to try and put my feelings into the music. Without lyrics it's also hard because there's nothing to explain the tune itself.
CB: Frida often said that she "painted her pain." Did you connect to that sentiment at all while writing this music?
MA: Yeah, of course! This album is not necessarily about Frida: This album is mostly about the feeling of acceptance, of embracing who you are and how you can portray that through music. It's just a very personal process that I try to put into music which is coming out of some family issues. [Pauses] I haven't talked to my dad in three years; I don't have much connection with my Chilean family or heritage, so it's about that. Embracing: "OK, I'm not coming from a perfect familial situation," and asking "Who am I? Am I a female from Chile? What do I like? Where do I come from? What is my space?" … But, yes, the album mostly talks about acceptance which is the main thing I admire from Frida: being herself.
CB: And building off of that: the title Visions, I imagine, means something specific and powerful to you. What were your visions? What did you want the audience to see?
MA: Visions of what I like, visions of where I'm going as a musician. I think it's mostly that, which is me growing up and absorbing all the different influences I have for years. Musically speaking, I've always been a fan of Mark Turner and Sonny Rollins, and have always transcribed a lot and always tried to imitate and learn as much as I can from those concepts from transcribing. Visions also talks about this personal process of acceptance and also moving forward: like, where do I see myself? What I want to do?
I always believed … that the thing that would really help me to become strong as a saxophone player is to play in [sax-bass-drums] trio — because you are so naked out there and you really have to learn to be strong when it comes to say your story. I wanted to become stronger with harmony; I wanted to become stronger with rhythm; I just wanted to be strong on my own. … I felt I had to do it in order to grow as a musician.

Melissa Aldana
Well my vision is that I'm heading towards recording with harmony … most of my albums were without harmony, you know? What do I like? I like longer compositions; that is my vision. I like storytelling, so that's why some of the tunes on the album are inspired by actual nonfiction stories. There's a tune called "Acceptance" that's inspired by the idea that: My father was my saxophone teacher but I do not have any connection with him. So, it's mostly trying to tell the audience where I'm heading, what I like, what are my confusions; who am I as an artist?
CB: Why hadn't you recorded with harmony before? What made you want to now?
MA: I think that to me, always, the most important thing is to be strong as a musician. Of course, I care about my career … and I care about improving and being able to present my music because it gives me a chance to grow as a musician. I believe it's important to respect your process as an artist and not sacrifice that in order to be in another place. I always believed for the past years that the thing that would really help me to become strong as a saxophone player is to play in trio — because you are so naked out there and you really have to learn to be strong when it comes to say your story. I wanted to become stronger with harmony; I wanted to become stronger with rhythm; I just wanted to be strong on my own. I wanted to be able to put on shows with just playing trio, not having to play any harmony and trying to become creative and just to look at myself and become freer. The reason why I played trio so many years is because I felt I had to do it in order to grow as a musician.
And then at some point it just really felt natural to start playing with harmony. Harmony is something I have always heard without really being conscious of it. Every time I played trio, I heard a lot of harmony going on behind, a lot of counterpoint. I think that Visions is mostly a conclusion of playing and just hearing things in my head.
CB: You said that you wanted to play in trio because you wanted to be strong. How do you define that strength as an improviser and a tenor player?
MA: Well, you are naked out there, in a way. I feel like when you play trio, it's not just free or whatever harmony: I really wanted to be able to say a long story without having the harmony behind it. I wanted to be able to express colors without the piano player playing that behind me; I wanted to have a strong sense of what it means to play with a drummer and a bass player, which are very important things to know.
CB: Did you have to change your style a lot then in the quartet and quintet settings for Visions?
MA: Not really! It just took me a long time to find the piano player I wanted to play with. Being able to play with somebody who will embrace what I'm playing and that wouldn't get in the middle of what I'm saying was hard. It wasn't necessarily about finding a piano player who could play really well but somebody who could bring those colors I was hearing in the music. … I think that was one of the good things about playing trio for so many years — it just gave me an understanding of what I want in music and what I like and what I don't like.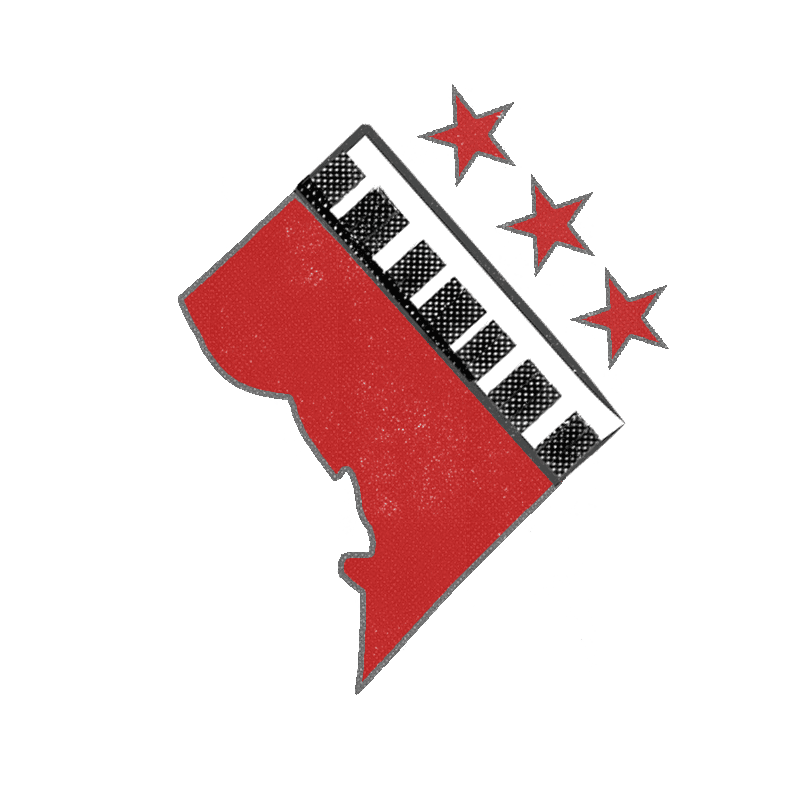 Comments
comments