For the last decade, the D.C. jazz educator and saxophonist Paul Carr has run the Mid-Atlantic Jazz Festival, a celebration of the sort of swinging, straight-ahead jazz that has been traditionally been the region's jazz calling card. This year's 10th anniversary incarnation, held this Friday through Sunday, Feb. 15-17 at the Hilton in Rockville, Md., continues to feature premier talent from the D.C. region — both elders and the new vanguard — as well as internationally renowned performers and instructors.
Carr believes that the festival's continued survival in the current jazz landscape is a "testament to the programming," he told CapitalBop in a recent interview. "The quality of what we do, the need for what we do and the hard work and commitment of the people working it."
The festival offers educational programming and performance opportunities to high school and collegiate jazz ensembles, including workshops with local masters like bassist Herman Burney and trombonist Reginald Cyntje. But he also sees a need to present artists whose style has fallen out of contemporary favor.
"A lot of the artists that we feature in the festival — they're kind of forgotten in the big jazz festivals," Carr says. "Very seldom will you see a lot of our performers grace the DownBeats and the JazzTimes. … The type of jazz that we teach here, I call it 'real jazz,' but it starts with swing-based jazz and is a more social jazz."
Although that "real jazz" framework informs many of Carr's programming decisions, a rising generation of more genre-fluid artists is helping to expand even that term's definition. Area violinist Chelsey Green, who fluidly traverses jazz and hip-hop circles, is one such performer, and enjoys some prominent placements in the schedule.
"We could include a couple of more acts along that line," Carr says, "but we always want to have the Mid-Atlantic [festival] as a place for people who love this particular brand of jazz. … So if we have a blues artist or a hip-hop artist there that you would like to see, you can come, then walk down the hall and see someone else playing some other type of music, and you might stick your head in there."
In addition to acts like Green, this year's top attractions feature crowd favorites like the Young Lions era-defining saxophonist Branford Marsalis; an annual high-school jazz band competition; and regional leaders like bass clarinet specialist Todd Marcus, whose most recent recording was named CapitalBop's best D.C.-area jazz album of 2018.
Here's a rundown of some shows we recommend checking out during the long weekend of jazz festivities. (You can also see the full schedule and buy tickets here.) Tickets are available for the full festival, or for individual events.
***
Brian Lynch with the Mid-Atlantic Collegiate Jazz Orchestra, Ronnie Wells Main Stage, Friday, Feb. 15, 7 p.m. – $50
Grammy-winning trumpeter Brian Lynch performs with firm command of the hard-bop and Latin jazz toolkits — learned, in part, in long stints with the bands of Phil Woods and Eddie Palmieri. Here he performs with the Mid-Atlantic Collegiate Jazz Orchestra, a group of top talents from the region's universities. The performance opens the Friday night docket, which also features vocalist Jackie Ryan and violinist Regina Carter.
Mid-Atlantic Jazz Festival High School Band Competition Finals, Ronnie Wells Main Stage, Saturday, Feb. 16, 5 p.m. – Free
Come see the next generation of aspiring jazz players duke it out as the three finalist high school ensembles compete in an annual festival tradition.
Todd Marcus Quartet, Discovery Stage, Saturday, Feb. 16, 7:30 and 9 p.m. – $5
Todd Marcus plays the bass clarinet in a hard-swinging style that soothes, confounds and excites. While his work often features Egyptian musical themes (after his personal heritage), his latest project On These Streets paints a portrait of his West Baltimore home and the socioeconomic situation facing musicians and residents alike through captivating modern jazz.
The Violin Summit, Ronnie Wells Main Stage, Saturday, Feb. 16, 8:30 p.m. – $50
The festival's annual musicians' summit features three standout violinists this year. MacArthur Fellow and virtuoso conceptualist Regina Carter headlines the trio, which also features the local rising star Chelsey Green, whose jazz-influenced accompaniment can be heard in a growing list of hip-hop recordings (including one by Wu-Tang Clan), and the young talent Griffith Kaz (an alumnus of CapitalBop's DC Jazz Loft). Vocalist Lori Williams opens.
Ralph Peterson's Messenger Legacy: Tribute to Art Blakey, Ronnie Wells Main Stage, Saturday, February 16, 10 p.m. – $50
Drummer Ralph Peterson was Art Blakey's last protege in the 1980s, and now carries on his mentor's legacy as a bandleader-educator. Behind the kit, Peterson is vigorous and unrelenting, washing his entire band in polyrhythm in the manner of '60s and '70s greats like Elvin Jones and Tony Williams. He performs with a sextet following the aforementioned Violin Summit on the bill.
The Lovejoy Group, Discovery Stage, Sunday Feb. 17, 5 and 6:30 p.m. – $5
Area vocalist Karen Lovejoy sings with an easy swing and timeless, clean tone. She performs standards and originals, supported by a band featuring pianist and musical director Jerrold Allen.
Chelsey Green and the Green Project, MAJF Juke Joint, Sunday Feb. 17 6 p.m. – $25
You may have seen Chelsey Green and her strings-based group, the Green Project, backing the Wu-Tang Clan during their appearance at NPR Music's Tiny Desk Concert series this past year. Green, a violinist with a strong jazz background, fuses a myriad of styles, from funk to smooth jazz and classical, with the Green Project. She's also collaborated with regional mainstays like vibraphonist Warren Wolf.
Branford Marsalis Quartet, Ronnie Wells Main Stage, Sunday, Feb. 17 10 p.m. – $50
The eldest of several famously musical siblings, Branford Marsalis was one of the most prominent saxophonists to emerge in the 1980s and '90s. The influence of jazz's great saxophone improvisers runs strong in his playing, but his interests are broad, encompassing German classical composition, early New Orleans jazz, and pop music from the '70s and '80s. As a young musician, Marsalis recorded and performed with Art Blakey and the Jazz Messengers, toured with Sting and took a saxophone solo on Public Enemy's famous "Fight the Power." These days he's seen as a straight-ahead-jazz elder statesman. His working quartet of many years, set to release a new album March 1, headlines the final night on the main stage.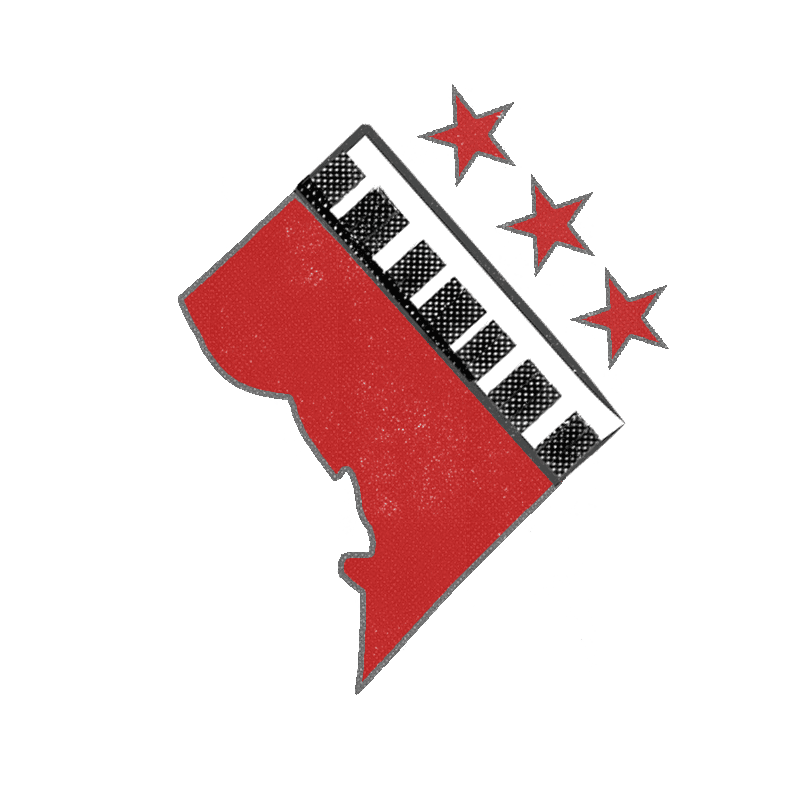 Some text adapted from listings written by Giovanni Russonello.
Comments
comments