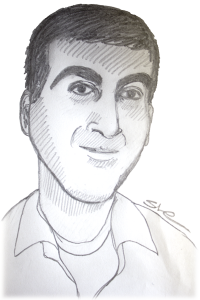 Sriram Gopal
Swing District
---
There are plenty of passionate artists out there who simply don't want to wade into the uncertainty that comes with a career in jazz. For those who see music as more than a hobby but less than a profession, there are few venues in which a musician can develop one's own craft. There are jam sessions around town, but going to a club on a weeknight might not be an option if one has to be at the office early the next morning. The club scene is even less feasible if there is a family involved.
Fortunately, several programs have been established around the area that give semi-professional musicians and serious amateurs a venue to develop further. They range from one day clinics to open ended sessions that are run in a very similar manner to a college combo class. We spoke with the program directors to get their insights on running these programs and what they have to offer potential participants.
Jeff Antoniuk is a very experienced saxophonist and jazz educator who spent a decade touring and recording with the Unified Jazz Ensemble before starting his own band, Jazz Update. He serves on the faculty at Towson University and started his first workshop, the Jazz Band Masterclass, approximately 10 years ago (I participated in the masterclass from 2004 to 2006). Since then he's launched Maryland Summer Jazz, an intensive, three-day immersion, and started inDepth Jazz, which offers subject-specific clinics six to eight times a year. All of these focus on instrumentalists, but Antoniuk also works with the pianist Wayne Wilentz in Capital City Voices, a performance-based educational program that assembles a 25-voice jazz choir. Currently, the masterclass has 89 regular participants while nearly 1,000 paid attendants have taken part in the clinics and summer workshops.
I also interviewed
Paul Pieper
, a veteran guitarist who finished second at the 1995 Monk Competition. In 2007 he started
The Jazz Workshop
, which also initially served instrumentalists only. After receiving numerous requests from singers, Pieper invited the pianist
Chris Grasso
to start a vocal component to the effort. Grasso specializes in working with vocalists, and he has curated performance series throughout the District. The Jazz Workshop currently works with over 60 students, while the vocal program serves six students at a time through an eight-week course.
"The goal of The Jazz Workshop is to instill the skill set of a gigging professional jazz musician in our students," Pieper said. "That has been our fundamental guiding principle for the seven years we've been in operation."
All of these programs are centered around getting the students to learn through playing. Much like a college combo class, participants learn not only the theory behind the music but also how to translate that knowledge into a performance setting. In fact, nearly all of these sessions culminate with a performance at a local club, giving students a taste of what it's really like to be a working musician.
"The one thing that is new for nearly all of them, regardless of background, is the idea that they are essentially leading the band when they're singing jazz," Grasso said of his vocal students. "In order to get comfortable with that, they need a place to learn the rules of the road."
All of these instructors were keen on noting the variety of individuals who enroll into the programs. The students range from high schoolers who plan on entering conservatory to retirees who might have played in their younger days and now wish to reignite their passion for music. In addition to receiving instruction, the workshops offer networking opportunities for members who want to start their own bands, as well as a community setting in which they can share a common interest. Antoniuk, Grasso and Pieper all have students that have gone on to lead their own gigs at venues like Twins Jazz and the Kennedy Center's Millennium Stage. "We joke about the way we teachers are creating our own competition — but we're also very proud of our students," Antoniuk said.
Prospective students should consider a variety of factors when choosing among all of these options. There should be an honest accounting of the time commitment involved, and anyone who is not willing to put in that effort (which includes substantial practicing at home) should either choose a shorter workshop, say the three-day summer program, or re-prioritize. Obviously, price and location are also important variables, and all of this information is readily available on the various websites. All of these programs charge reasonable fees relative to the current rates for music instruction, but costs do differ. The best way to gather information is by speaking to current and former students. Grasso also advises potential candidates to attend one of his culminating performances for a workshop to see the results they are able to achieve.
"The faculty or teacher is of the utmost importance," Antoniuk added. "Look for a strong and diverse business, with a proven track record and a depth of offerings."
I was in graduate school when I was part of Antoniuk's masterclass with limited individual practice time (a situation that hasn't changed at all in the proceeding years). The cost was significant for someone who was living on a student budget, but the masterclass gave me structured time with my instrument and preserved my connection with this great art form. The rehearsals also provided a welcome release from the hours I spent with my head buried in textbooks. For what it's worth, it was a wholly rewarding experience and judging by the growth of these businesses, students feel the same way about all of them.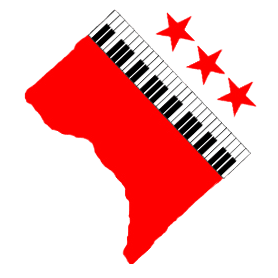 —
Sriram Gopal is CapitalBop's monthly columnist. He can be reached at [email protected] His column appears on the first Thursday of every month.
Comments
comments