The National Endowment for the Arts Jazz Masters ceremony comes to D.C. on Monday for the first time in decades, bringing a slate of citywide jazz programming along with it.
This year's class of jazz masters consists of the John Coltrane disciple and spiritual jazz shaman saxophonist Pharaoh Sanders; the versatile vibraphonist Gary Burton; the Afrocentrist free-jazz pioneer Archie Shepp; and the longtime activist and Jazz Foundation of America founder Wendy Oxenhorn.
The physical presence of the NEA awards and the jazz masters themselves in D.C. has the potential for a wide-ranging impact on our native jazz community. At the end of the month, UNESCO's International Jazz Day will also take place in D.C. for the first time. With the jazz world's attention sharply focused on the District this month, jazz musicians from around the region will have a chance to interact and assert themselves into the national dialogue.
For pianist Jason Moran, artistic director for jazz at the Kennedy Center, the ceremony comes at an ideal time for the world-renowned venue, which will also present a duo between Moran and 2015 NEA Jazz Master Charles Lloyd later this month. "It really solidifies this part in our season, which is really about honoring masters. And I feel like you can never honor enough of these people," he said.
The tribute concert on Monday will not feature the jazz masters themselves. Instead the concert will function more like the Kennedy Center Honors, with other great musicians performing in homage to them. Among others, Chick Corea will play on behalf of long-time collaborator and duet partner Gary Burton, and Rudresh Mahanthappa will perform for Archie Shepp.
Since 1982, the NEA has awarded the title of Jazz Master to artists and advocates who "have made exceptional contributions to the advancement of jazz," according to its website. The award has become jazz's highest lifetime achievement honor, and is available only to living musicians and activists. Receipients are given a grant of $25,000.
Beyond the titles and recognition, the yearly event provides an opportunity to "promote jazz in as visible and effective way as we possibly can," Burton said.
The Kennedy Center ceremony is accompanied by a schedule of NEA-sponsored jazz events across the city throughout the first full week in April, national Jazz Appreciation Month. All are focused on engaging a wider public; they include a listening party with the four masters at NPR headquarters (full disclosure: I also work at NPR Music) and a master class at the Duke Ellington School of the Arts.
"Working with the Kennedy Center, our collaborator on this year's NEA Jazz Masters events, we wanted to create more opportunities for the general public and for students to be introduced to and learn from these jazz legends," Ann Meier Baker, director of music and opera at the NEA, told CapitalBop via email. "I think the NPR listening party will provide a great opportunity for the Jazz Masters to share stories about how their music developed and for the audience to listen anew with the benefit of insights in the artists' own words."
Burton, who has devoted his later career to jazz education almost as much as to performing, says it is important for master educators to be physically present and engaged with students in order to pass on such lessons as technique and practice habits. "Just by being there, and being pleasant and encouraging, you're being a role model for what jazz is all about," he said.
Moran has played around D.C. long enough to know how good our local musicians are, and to hear a few gripes about local cats not getting their proper due. He sees this as a golden opportunity for D.C. jazz – its music, but also its spirit – to reach the world.
"There's things that will go out into the country, out into the world, that will emanate from this weekend that I think is important for people to understand about what the feeling of D.C. is – because all this energy is happening in D.C.," he said. "Hopefully people will start to understand that it's a serious listening city. It's a place where serious things are happening, where provocative things are happening, and where provocative musicians are making music."
This class of jazz masters also happens to represent what D.C. is all about – making a statement and pushing provocative ideas out into the discourse. Vibraphonist Gary Burton was among the first to fuse rock influences with jazz( he had his break playing with cool tenor man Stan Getz in the early 1960s, then formed his own pioneering fusion group, the Gary Burton Quartet. A deft, dexterous musician, Burton has also spent much of his later career as an educator, teaching at the Berklee College of Music and giving masterclasses and clinics across the country.
Pharaoh Sanders made a strong first impression as a member of John Coltrane's late '60s free-improvising, spiritual ensembles. Sanders carries on his master's lineage, and continues to be considered one of the leading figures in a ant-grade jazz; he's particularly well known for having composed one of the defining works of spiritual jazz, "The Creator Has A Master Plan."
Archie Shepp started as a fellow Trane devotee and soon began playing in ensembles of the so-called New Thing – the avant-garde jazz movement growing out of the influences of Don Cherry and Ornette Coleman. He soon broke off, developing a politically forthright jazz conception that merged ideas of Black Nationalism in the spirit of Malcom X with more traditional African music and modern American funk.
Wendy Oxenhorn, as executive director of the Jazz Foundation of America, has created an infrastructure to give plentiful support to jazz and blues musicians in need across America.
Burton confesses to a lack of knowledge on the specifics of the current D.C. jazz community, but he said he recognizes that it deserves greater credit for its artistry. "There's three cities on the East Coast that have a decent arts scene: New York, Boston and Washington," he said. "Washington was always sort of third in the triumvirate, and I always thought there was room for more to be acknowledged about Washington. … So I think bringing the Jazz Masters event to Washington is a very positive thing. It will put the spotlight back on the city and remind people that there is an important jazz scene in the D.C. area."
There's no guarantee that next year's NEA Jazz Masters ceremony will be held in D.C., and maybe that's a good thing. Perhaps this event should be going to other places where the music is happening, too. "You could make a case for hosting it in LA, Chicago, or any place that's had something of a jazz history," Burton said.
Many other cities around the country – Chicago, Los Angeles, Kansas City, New Orleans and so many more – are also crucial to the history and continued development of jazz, though they rarely garner the level of attention paid to New York City. Some of the most popular and vital jazz (and jazz-related) records of last few years – Kamasi Washington's The Epic, Flying Lotus's You're Dead!, Makaya McCraven's In the Moment and Kendrick Lamar's To Pimp a Butterfly, to name a few – came from cats outside the New York jazz establishment.
But there are certain positive byproducts to holding the event in D.C. that no other city can claim. As federal funding for the arts remains perpetually imperiled, those in power could use some poignant reminders of what their allocated funds are supporting. For Burton, holding the NEA Jazz Masters ceremony in the seat of power, where those decisions about funds are made, couldn't hurt the cause for jazz funding.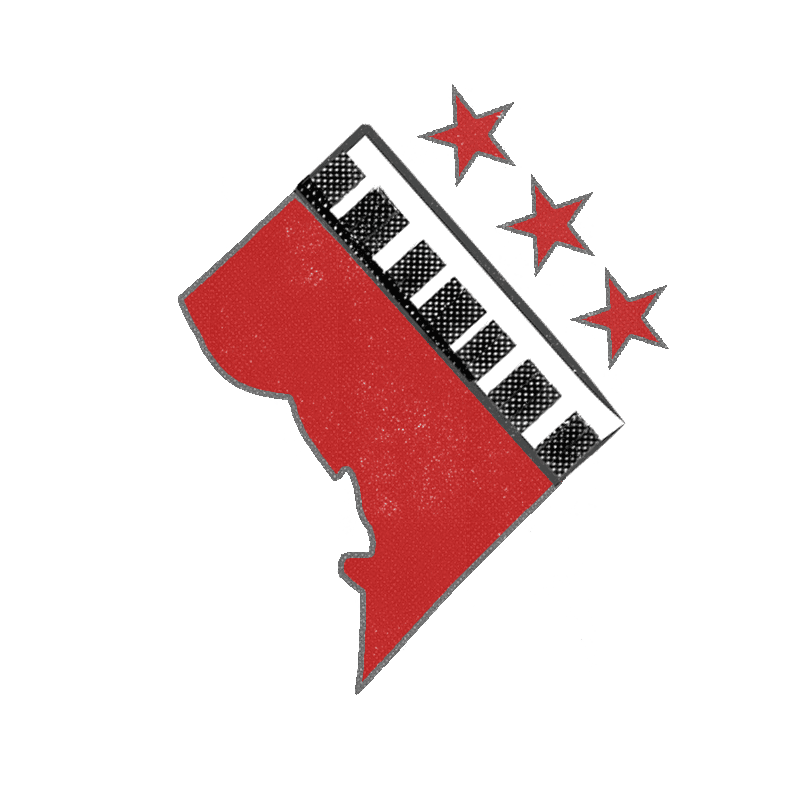 Comments
comments