We're thrilled to continue our quarterly Traveling Loft series by presenting one of today's most important and prolific musicians: flutist and composer Nicole Mitchell. She'll appear with her eight-piece Black Earth Ensemble in a special concert on Feb. 11 at Capital Fringe.
Also on the bill is one of D.C.'s finest musicians, the improvising cellist and composer Janel Leppin, who will perform with her Ensemble Volcanic Ash. You can grab tickets at Capital Fringe's website, for just $12. They will also be available at the door, as long as they don't sell out, but they'll be $15.
Nicole Mitchell's Black Earth Ensemble
Founded in 1998, Nicole Mitchell's Black Earth Ensemble is a musical celebration of the African-American cultural legacy. The name Black Earth was chosen to honor the feminine source that our lives depend on, Mother Earth. The purpose of the Black Earth Ensemble is to inspire the human spirit with thought-provoking beauty, and to present a positive, healthy and culturally aware expression.
Blurring the edges between philosophy and mysticism, modern art and radical political critique, it expresses the Afrofuturist impulse that has been a cultural force since the mid-20th century. That's when jazz visionary Sun Ra and his Arkestra first touched down on Planet Earth and told humanity that space (outer and inner) is indeed the place. It's an ideology that in the new millennium has only grown more diverse, thanks to a proliferating number of African-American musicians who use Afrofuturism as a platform to launch their own unique visions.
Mitchell is one of the most prominent: Ten years ago, the Chicago Reader wrote that she was "is on her way to becoming the greatest living flutist in jazz" — and since then, she has made good on the prediction.
A voracious reader of science-fiction since her youth (in particular, the Afrofuturist author Octavia E. Butler has exerted a heavy influence on her music), Mitchell has released a string of albums that fold themes centered around technology, spirituality, race and gender into profoundly exploratory jazz that often reaches far beyond its root genre. Her vast sound often encompasses modern classical, globally oriented fusion, gospel, spoken word, funk-inspired grooves and even brittle shards of avant-rock.
At Capital Fringe, Mitchell and the Black Earth Ensemble will present Mandorla Awakening, her music intermingling with a presentation of video for an immersive multimedia experience set in the year 2099. With this project, she aims to reframe progressive movements through history. In the futuristic world of Mandorla Awakening, a couple journeys beyond the boundaries of the dominant yet decaying society of the World Union, and discovers the egalitarian land of Mandorla. The pair must either adapt to their new home or face death struggling to save their old one. Eschewing acting or dialogue, Mandorla Awakening is an audacious experiment in sound, color and moving imagery; it transforms the stage's physical plane into Mandorla, a land with double suns.
Mitchell musically contrasts two societies, setting the material-based instruments of Mandorla, such as strings, against the electronic sounds of the World Union. Long based in Chicago but now located in Los Angeles, Mitchell plays flute and electronics alongside her dynamic electro-acoustic chamber orchestra Black Earth Ensemble. Based on Mitchell's novella of the same name, Mandorla Awakening takes as its point of departure anthropologist Riane Eisler's book The Chalice and the Blade, which documents the global shift from egalitarian to hierarchical societies. In Mitchell's blending of music with text and visuals, she reaches into the haunting drama of humanity's past to imagine a poetic vision of a better future.
Janel Leppin's Ensemble Volcanic Ash
Cellist Janel Leppin is one of the most highly respected musicians in the D.C. area, and a well-known presence in the greater Creative Music community. Ensemble Volcanic Ash is a skillful and poignant vessel for her large-group compositions and arrangements. It includes such diverse instruments as harp, bassoon, cello and saxophone.
Ensemble Volcanic Ash made its debut at the Washington Women in Jazz Festival, headlining a sold-out concert at legendary D.C. jazz club Bohemian Caverns. The group also headlined at the 2013 Sonic Circuits Festival of Experimental Music and completed a successful residency at the famed Twins Jazz in May 2014.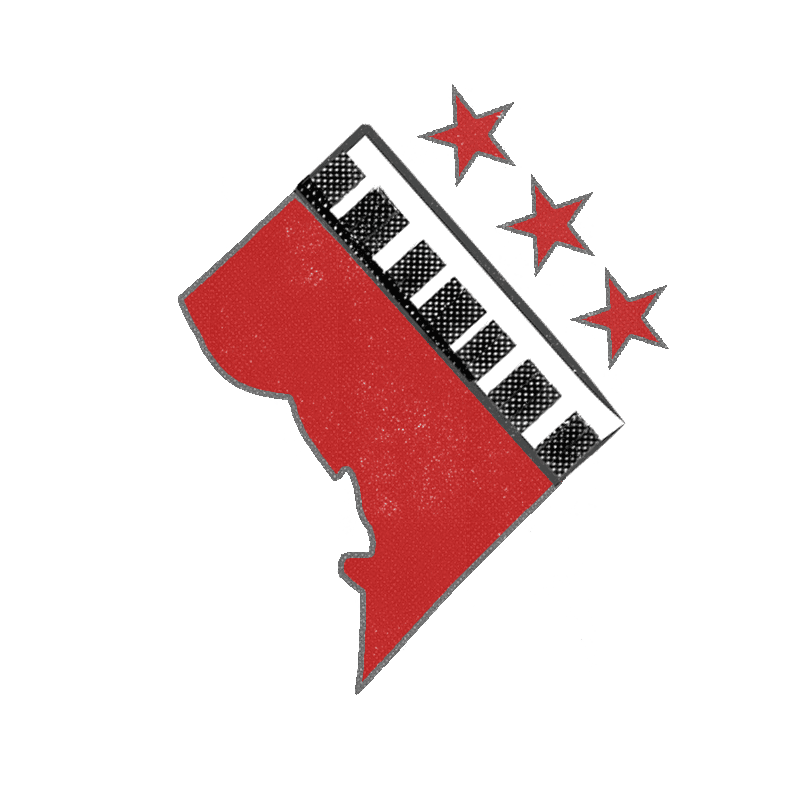 –
Photo on poster by Katherine Thompson
Funded in part by the D.C. Commission on the Arts & Humanities, an agency supported in part by the National Endowment for the Arts.
Comments
comments