On her third album, the bassist and singer-songwriter Nicole Saphos introduces a slightly more intimate voice. She also introduces two voices that are entirely new.
In a late 2018 performance at the Smithsonian American Art Museum, Saphos and her trio of John Lee (guitar) and Ele Rubenstein (drums) first welcomed vocalists Sara Curtin and Maureen Andary — a.k.a. folk duo The Sweater Set. Curtin and Andary became fixtures in the band, and Saphos knew she had to record this configuration. So she applied for and won a Montgomery County Arts & Humanities Council grant, allowing her band to play three live concerts in fall 2019. From those concerts, she created a live album: Takoma Sessions.
It's the biggest release yet for the Los Angeles native, who moved to the D.C. area in 2012 after earning a degree in jazz performance from Temple University. Saphos has visited D.C. during one spring break of her undergrad years, and was drawn to its rich jazz history and culture, as well as its strong community of bassists. "I was just blown away by the wealth of bass talent," Saphos said."Meeting all of these amazing and talented bassists — they were all so sweet and welcoming, and it was a really good sign and I wanted to be a part of it."
For fans of her work, the new songs on Takoma Sessions highlight a more personal, vulnerable element of Saphos' songwriting. The album also features new arrangements of older material, where The Sweater Set's harmonies augment the depth of sound and reinforce the messages of the lyrics. The familiar elements of Lee's psychedelic guitar solos and Rubenstein's grooving rhythms are also present, but there's more here, in both sound and perspective.
I spoke with Saphos by phone about Takoma Sessions, and got to pick her brain about how she made this exhilarating new album.
CapitalBop: There seem to be a lot of different elements to your music that don't really point to one genre. I'm curious to know how you describe your music.
Nicole Saphos: It's hard — I feel like it's a little different song-to-song, but I think it's rooted in jazz harmony. It has a lot of jazz elements, but it's really not just jazz. I feel like the part of it that's really jazz that has stayed, even though it's evolved to a more pop and rock sound, is my love of bass-and-drum grooves and vamps.
I almost think it's easier to explain by artists that I am really influenced by. Like, it's a combination of a little bit of [Thelonious] Monk, a little bit of Fiona Apple, a little bit of Aimee Mann, and the Dirty Projectors, maybe Beach Boys, and like, Mingus. Something like that.
CB: How have you integrated these artists' style into your own writing?
NS: I think Aimee Mann is one of the most amazing, cookie-pop melody writers and is kind of underrated for that. She was one of my newer influences — not so reflected on my previous albums. But when I think about "Can't Get Along" or "Spend a Little Time," I think those remind me of her vibe.
I also feel like there are a lot of Dirty Projectors influences in there. Bitte Orca is an amazing album — there's actually a song on there that really influenced one of the arrangements on Takoma Sessions. The track has these amazing lady singers and a bass that's doing this drone, and they do all these cool harmonies on top of it. I think that really got in my ear.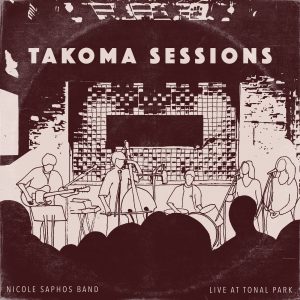 CB: You've mentioned a couple of things that you've done differently between Tiptoe and Buzz & Bloom, and then now in Takoma Sessions. What has changed since the release of your last album?
NS: Since Tiptoe, it's been a slow move a little bit further away from straight-ahead jazz, and more toward original music. I love that album, and I'm very proud of it. I can listen to it now and it's so interesting to see how much the music has changed. I feel like I've grown as a musician, a singer and a writer since then. It's been kind of a cool evolution to see.
Buzz & Bloom was me trying to really push myself as a songwriter to see what I could do — I was trying to find my voice as a songwriter. At the time, I hadn't written that much at all. It's crazy how much more vulnerable it is to do your original music as opposed to playing other people's stuff. There is something a little extra about releasing albums of all your own original music and getting to share it with people.
I feel like the biggest evolution is kind of going a bit more into this ambiguous genre that I've created with a melting pot of all my favorite musicians. The influences come, combined with just feeling that with time I've gotten to be a better musician, and hopefully that continues to happen.
CB: You mentioned that you'll be releasing the recorded concerts alongside the album. Should we expect to see all footage of the concerts?
NS: Yes, I'll be releasing them all on June 12 along with the album. There is a video for each song, which Lauren Honesty recorded. She also is putting together a little mini documentary about the process of recording the album and the coordination of getting in front of an audience. …
I feel extra fortunate because at this time, we can't have live performances. To be able to have videos to release of the album — that's really invaluable.
CB: What was it that originally inspired you to create Takoma Sessions?
NS: As far as inspiration for the album, I wanted to do a live album specifically. There are a couple of live albums that have very much influenced the reason for this. One being the Neil Young, Live at Massey Hall [1971]. One of my favorite things about that is how you hear some of his songs that were new at the time — old now, but new songs to the audience at the time and you can tell that some of them are a little bit unfinished, and that they're not in their final form. I love that. I loved listening to "Heart of Gold," and it's so cool to see this little time capsule in his early songs. I hope for some of the songs on Takoma Sessions that I have re-recorded, people hear them and they're like, "oh my gosh, this is before it had this part," or whatever. Actually, "For You, Loom"— I've already added a bridge to it since recording!
A lot of the tunes that I ended up recording for this album, they've changed so much since I originally released them. "Doesn't Do" is also a good example. I put that song on my debut album Tiptoe in 2016. It was one of the last songs I did for that album, and since recording, it's changed so much. That's why I really wanted to recapture these songs in their current state, and see how they've evolved.
CB: Do you mean they've changed in meaning for you? Or have you changed the composition?
NS: A little bit of both. The way we play them as a band has changed. The more you play a song, it goes through a period when everyone is kind of getting used to it for a while. Then, it gets to this sweet spot, before you get sick of doing it, that everything just feels so good in the song. That is the point I feel like a lot of them are getting to, and before we got sick of them, I wanted to make sure we recorded.
I think the meaning, more or less, always changes a little bit depending on the circumstance. Some of my song meanings have changed since the pandemic — when I do them now, they feel a little bit different. "Can't Get Along" feels like it's shifted a bit. That's one that was more intended to be a sweet song I did during an artist's residency this time last year at Haystack Mountain School of Art up in Maine. I spent a full two weeks with no internet or anything in this artist community, and I was so excited to go that I didn't even think about leaving behind my husband and my cats and all of my comfort for two weeks. I felt so silly when I got there, because I was actually so grateful for the experience.
That's what "Can't Get Along" was about. Now, it kind of feels like it's shifted to a whole different thing about "how long can people get along without the things they're used to?" It's taken on a deeper meaning.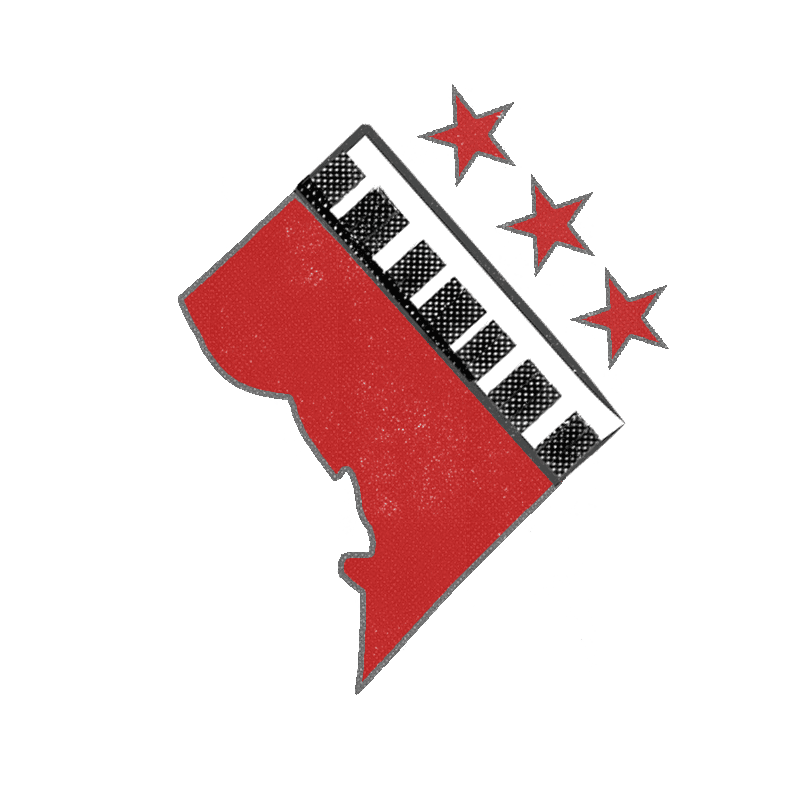 Comments
comments