When Orrin Evans was asked to become the DC Jazz Festival's latest artist-in-residence — a yearlong position that runs through early 2023 — he saw it as an opportunity to be both a uniter and a disrupter. A Philadelphia-based pianist, composer and bandleader of multiple ensembles, Evans argues that D.C.'s jazz scene is plagued by the some of the same stagnations that have dogged other jazz scenes around the world.
"There's the old guard, there's the new guard, and now there's even the younger guard. And everybody is sort of holding onto what they have," Evans told CapitalBop. "Sometimes, another person comes to help that scene see how important they are."
Evans cited Philly's jazz scene as an example. He said there had once been a distinct racial divide there, with certain jazz clubs primarily featuring Black musicians, and others white musicians. "Then we would have someone who's not from Philly, like [drummer] Ronnie Burrage, move to the city and change the whole dynamic," Evans said. "He didn't know the white club or the Black club. He just hopped in and said, 'I just play music.' He helped create a more even playing ground."
Being an outsider in D.C., like Burrage once was in Philadelphia, Evans said, gives him more leverage to break down barriers that have been baked into the District's jazz ecosystem. The pianist wants to connect D.C.-based musicians with others on the scene, whom they probably never have played with because of generational gaps, gender disparities or stylistic differences. He also hopes to connect some of the District's jazz artists with others based in Mid-Atlantic cities such as Baltimore and Philadelphia. "I'm not coming with the history and the weight of the D.C. jazz scene on my shoulders," Evans said. "I'm coming to unite, to make the scene work better."
Although the DC JazzFest is scheduled this year around Labor Day weekend, Evans's residency has already begun. In early April, he hosted a week-long workshop at Howard University, working with some of the school's jazz students alongside Dr. Fred Irby, director of the Howard University Jazz Ensemble. After the workshop, they had a concert showcasing some of the brightest burgeoning jazz talents from this iconic HBCU.
On Tuesday, Evans will play music from the Esbjörn Svensson Trio's repertoire, at the Nordic Jazz Festival, a collaborative event hosted by the DC JazzFest and the Nordic Embassies. E.S.T. was a popular Swedish piano jazz trio in the early-aughts; Svensson died in June 2008, at just 44, and is considered a Nordic jazz icon.
One of the reasons why Evans' tenure as artist-in-residence is longer than many other jazz festivals' residency programs is that the DC JazzFest maintains a presence on the District's scene year-round, beyond its major tent-pole events.
"This is something where I get a chance to take off my shoes, put my feet on the couch, and really feel like I'm at home," Evans said of the year-long residency.
Other endeavors Evans plans on launching include curating intergenerational concerts in which younger musicians are paired with older ones. He also plans on uniting poets such as Sonia Sanchez with exploratory artists like Oliver Lake. And when he performs with his Captain Black Big Band at the DC JazzFest in September, he'll invite Dianne Reeves as a guest., Evans is also excited to use some of the venues at the Mead Center for American Theater, to which the DC JazzFest recently moved its offices. Evans said the excitement of the move paired nicely with that of venues worldwide slowly opening up again, after two years contending with the pandemic.
"Great things are happening with the DC JazzFest with the new venue," he said. "It's an interesting time to be an artist-in-residence now because we can somehow recreate jazz scenes. It's kind of like starting over."
Willard Jenkins, the festival's artistic director, said that the move had opened up fresh programming possibilities. "As a tenant in the Mead Center, we will have access to those various venues that Arena Stage uses, ranging from black boxes to their main theaters," Jenkins said. "So, with those kinds of resources in mind, along with our philosophy of having a year-round presence, this particular residency will not be entirely focused on the festival itself. And when you are working with an artist who is as resourceful as Orrin Evans, you definitely don't want to focus solely on the festival itself."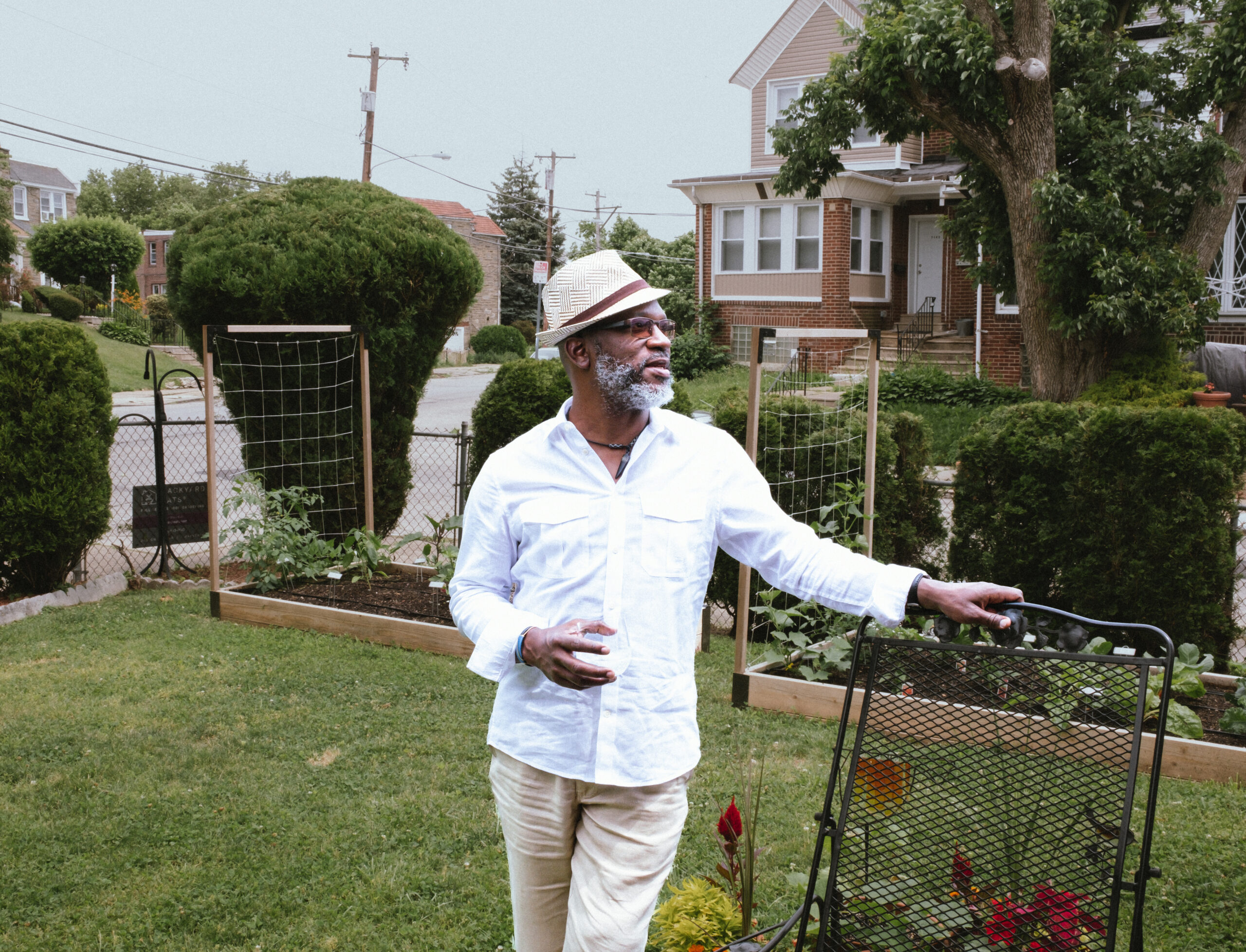 Indeed, Evans' distinguished career as a pianist, capable of composing poignant music that at times can be both challenging and captivating, has elevated him to the upper echelon of his jazz contemporaries. In addition to his solo projects of varying instrumentation, he's engaged in other noteworthy enterprises, ranging from his spirited Captain Black Big Band to the avant-garde leaning trio Tarbaby, with drummer Nasheet Waits and bassist Eric Revis, to his recent tenure with the Bad Plus, a popular jazz combo.
It's Evans' versatility across numerous jazz idioms, along with this compositional knack, that inspired Jenkins and Sunny Sumter, the DC JazzFest's CEO and president, to recruit him for the artist-in-residence position. "You need someone who's about having original compositions, but not in opposition to playing the standard repertoire. You need someone who is also comfortable playing standards," Jenkins said, adding that he was also impressed by Evans' prowess as a communicator — to artists, students and the general public.
"I look at this as an opportunity to bring the music back on the streets, meaning that it's accessible: not only the music, but the musicians," Evans said. "I want to help create long-term relationships and break down some of the barriers that exist. And those barriers could be generational, ethnic, gender. There are so many players who have never played with a woman musician. There are some women musicians who feel like they never get an opportunity to play with men. So, let's just break that all down and have some fun playing music."
Correction: Due to an editing error, a previous version of this article incorrectly stated that Orrin Evans was the DC Jazz Festival's first-ever artist in residence. Ben Williams was the festival's first artist in residence.
Comments
comments