Samuel Prather is a human jukebox — a man of 1,000 riffs, grooves and tunes. Put in a request and his ensemble, the Groove Orchestra, will lay into seemingly any tune with mellifluous horn melodies, driving funk guitar and pulsating rhythms. To hear Prather, 36, with the eight or nine members of Groove Orchestra is to watch an artist and his band in constant motion, the beat morphing underfoot. He guides the proceedings from the piano and keyboard, but he's a multi-instrumentalist whose timbales and other percussion instruments are never far away. And when the moment calls for it, he also picks up the microphone, his baritenor resonating with rough-hewn warmth.
There's also a hip-hop DJ's ethos to his approach, which draws from a range of traditional pop-music forms and crossfades them, creating a kind of new mixtape. On the Groove Orchestra's self-titled debut record, from 2014, Prather and the band blended Panamanian carnival music with bossa nova, jazz balladry and '90s slow jams. Their 2015 holiday album, A Groove Orchestra Christmas, featured Coptic Christmas music and pivoted seamlessly into funky, bluesy arrangements of songs from the Western holiday-music canon.
The band's new album, G.O!, which was released on CDBaby this past Wednesday, sees Prather leaning into his D.C. roots right out of the gate, with the opening track "I'll Never Barry Marion." A straight go-go joint, the tune features young saxophonist and Chuck Brown Band veteran Elijah Jamal Balbed, who honks along to the exhortations of guest vocalist Wiley Brown — the son of Chuck Brown, the Godfather of Go-Go. He nails his father's burly timbre and laid-back cadences eerily well.
Several pieces on the album showcase Prather channeling specific artists, capturing and resynthesizing their sounds. The two-part composition "Miss Timbo" explores rapper Missy Elliott's signature late '90s output, created with help from the production work of Timbaland. "Being an '80s baby," Prather wrote CapitalBop in an email, "they both had a huge impact on hip-hop and the pop music of my generation." Prather's drums and Eliot Seppa's bass drive the tracks with a cavernous boom, while Balbed and trumpeter Donvonte McCoy's horns add a staccato phrasing that parallels Elliott's flow. The '90s radio salutes continue with "Spoonful of Sugar," on which Prather lays into a rough falsetto reminiscent of "Charlene"-era Anthony Hamilton. Prather also overdubs background vocals, nailing the sound of Hamilton's backup, the HamilTones.
Prather calls master vibraphonist Warren Wolf to the studio for "Putting on Ayers," their spin on Roy Ayers' soul-jazz fusion. (Puns also abound on this album.) Wolf's muscular but controlled sound lends itself well to the airy track. The other shining guest feature on G.O! comes by way of vocalist Christie Dashiell, who brings a beaming radiance to the make-up song "Can We Talk." Elsewhere, Prather also demonstrates his ever-expanding knowledge of rhythms, bringing a cool Afro-Caribbean groove to "Sugar Cane Enabled."
Even as Prather tours the jazz, R&B and go-go cornerstones of his upbringing, he makes time to comment on the current political climate. On the album's closer, the slow-simmering treatise "Love Always Wins in the End," Prather sings: "See I trust in the people, I still trust in the dream / I trust that tomorrow is filled with potential despite how it seems." On G.O!, the Groove Orchestra's versatility and flexibility shows off a wide array of that future potential.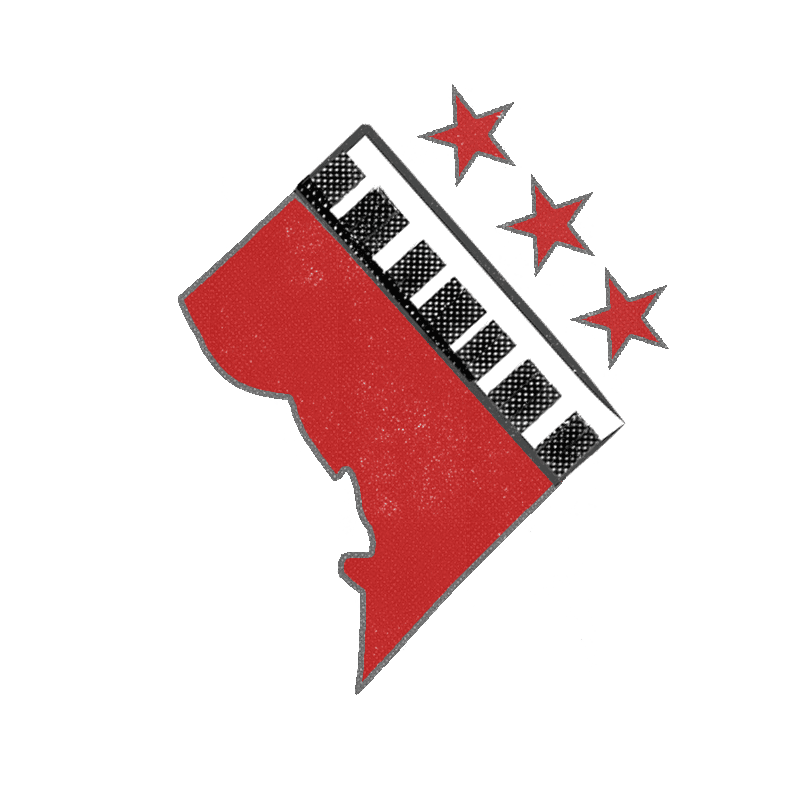 Comments
comments