It's said so often these days: "That artist defies categorization." But eclecticism and openness are easy to come by. Turning them into brilliant, personal work requires something special. Saxophonist and multi-instrumentalist Sarah Hughes, the DMV's own, is a young artist who already achieves it. She draws on every element of her musical experience; in one breath, she can evoke Johnny Hodges' sweet, singing tone, and in the next, cut and spar like Anthony Braxton. And that's just the beginning.
That's why we're so thrilled to welcome Hughes as our next artist-in-residence at the Spotlight Residency, Saturday and Sunday, Oct. 27 and 28.
An Annapolis native who studied at the University of Maryland and New England Conservatory, Hughes has made waves in improvised-music communities up and down the east coast, from Boston's Lilypad to New York City's legendary avant-garde venue The Stone. She calls Baltimore home now, and is one of the area's most respected young voices on her instrument. Her studies, including Western classical-oriented work with Dale Underwood and broader studies with Jerry Bergonzi, Ran Blake, Anthony Coleman and Donny McCaslin, have given her an uncommonly broad language on the saxophone, as well as a technical precision that allows her to navigate virtually any style she chooses. She has chosen Creative Music and free improvisation as her home base, though, and her work as a leader with her trio Lead Bubbles and quartet Coy Fish, which released its debut album this past March, live in that experimental space.
Hughes' shows at Spotlight will focus on small ensembles: on Saturday, Oct. 27, she plays with Sam Burt (daxophone and bass clarinet) and Ino Aksentiev (alto sax, guzheng, and drums). On Sunday, Oct. 28, she plays in a duo with Corey Thuro (mandolin, tablas, voice). Hughes herself will stretch beyond the saxophone, adding clarinet, flute, voice, electronics, guitar, tablas, and autoharp.
Spotlight is CapitalBop's newest concert series, featuring a different DMV-based artist-in-residence each month. The idea is to provide audiences with a chance to connect directly with D.C.'s finest bandleaders as they experiment with new ideas and offer a fresh taste of their brilliance. We bring back-to-back concerts to a pop-up jazz club at Local 16, in the heart of U Street. And we host a free, open workshop-performance at Sitar Arts Center, aimed at young people and their families, with the month's featured artist.
If you come out for one of Hughes's amazing concerts at Local 16, you'll find yourself in a cozy upstairs room converted into a jazz loft, in classic CapitalBop style. Eat dinner downstairs before the show on either night, ordering from Local 16's fine-dining Afghan kitchen, and you'll get into Sarah Hughes's performance free.
There will be sets at 6:30 and 8 p.m. on both Saturday and Sunday. Admission is just $5, and FREE for students with a valid ID. One ticket is good for both of the evening's two sets.
Hughes' workshop and performance at Sitar will take place at 6 p.m. on Friday, Nov. 2. The free event features Hughes leading the students in an exercise of conduction—conducted improvisation—first a training, then a full performance. The workshop portion will be geared towards grades 6-10, but all are welcome to attend.
Spotlight is designed to give artists room to clear new creative ground. The lineup Hughes has planned suggests that she'll be able to do just that. We hope you can join us for this exciting new chapter of the Spotlight residency!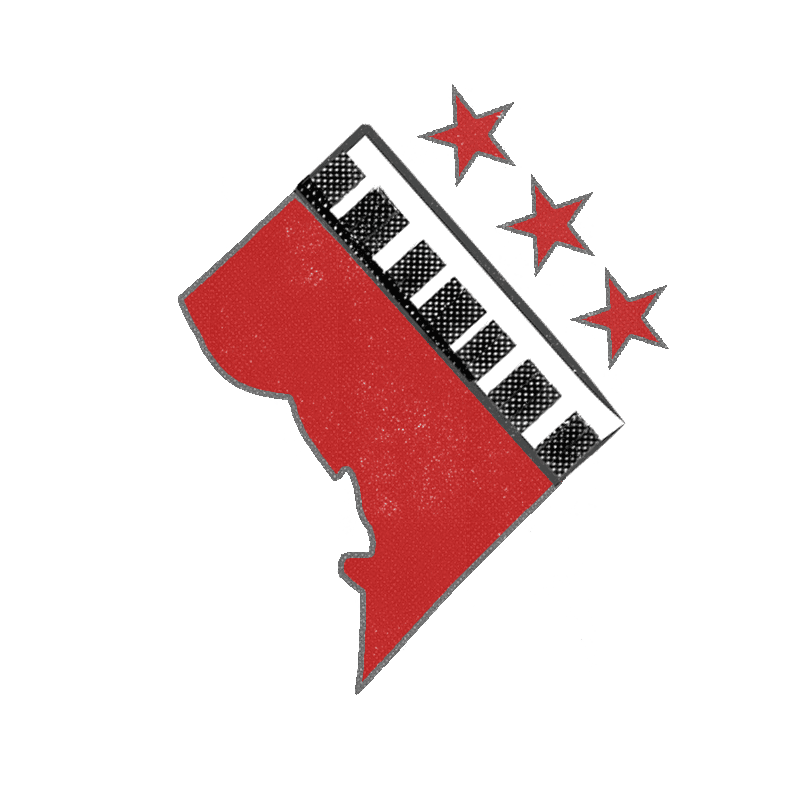 _
poster designed by Laura Duval
Comments
comments