Walking down the street, you hear a saxophone blazing full-throttle and you see the drummer in the window, giving it his all. The guests are attentive — their ears, their enthusiasm for the music, even their stray conversations add to the vibe. Naturally something beckons, and before you've even thought about it, you're inside. You can tell immediately that for some, this room is much more than a place to grab a steep cocktail or a cheap beer; it is a place of communion, where our stories in song — the kind that have been played and sung in bars and restaurants on U Street for over a century — are carried forward.
For the past year, what I'm describing above was a weekly phenomenon, every Tuesday night at Service Bar. Until last month, when its management ended the engagement, the little watering hole served as an extremely important part of the D.C. jazz ecosystem, uniting some of the scene's unsung voices with the city's internationally lauded greats and elders, and creating a space where cutting-edge jazz could connect directly with a diverse and devoted audience. It is depressing to see another spot no longer able to carry the torch of live music in D.C. Nonetheless, the music always makes its way forward, through efforts of musicians young and old.
A typical night at Service Bar featured flashy but resounding solos from saxophonist Elijah Easton (my friend and close creative collaborator) that usually drew applause and expressions of approval from the crowd. Underneath him was the swaying pocket of drummer Dana Hawkins, beautifully lain in close with bassist Tarus Mateen's incessantly creative pulse. The music was a tour de force: These insatiable musicians were constantly in search of the perfect blend of familiar jazz repertoire and forward creative progress. Without the support of keys or guitar (which would have been too hard to fit in the space), the pushing rhythm section carried much of the responsibility. There were usually four or five bar attendees seated directly in front of the band, letting the amplified music blare right into them. Sometimes just as many horn players would trade solos, shuffling around for positioning in front of the rhythm section. While it lasted, there was an organic chemistry in the air, seeming to leave all parties satisfied.
The work put in by the folks who bring these performances to fruition is often obscured. Many people question whether the music scene in D.C. remains a viable part of the city's entertainment economy, considering the desires of today's average nightlife participant. And many musicians simply don't examine the typical music-venue business of drink and food sales with the same vigor with which they approach jamming with friends in front of an audience. So business does what it does and it moves with the fiscally dominant — not phrygian dominant.
But there are exceptions. There are some extremely talented and passionate individuals, such as saxophonist Herb Scott and pianist-vocalist Aaron Myers, who are pushing to make change at the highest levels of local government. Together they run the Capitol Hill Jazz Foundation, which specifically aims to empower all institutions for the promotion of jazz and live music in D.C. Their organizing among musicians, venues, corporate partners and city officials has led to the writing of the the Performing Arts Promotion Amendment Act, which was passed by the D.C. Council last month but hasn't yet been signed by Mayor Muriel Bowser. With this bill, the foundation helped convince the council to provide tax credits to restaurants that host live music regularly, encouraging these businesses to hire musicians — perhaps directly, instead of through promoters and third-party relationships. This provides a positive beacon of how we as musicians can work to promote ourselves — as artists and as cultural assets.
Hopefully this kind of work will be picked up en masse, and we can make more industrious pathways for ourselves and others who are also aspiring musicians. If musicians can play a prominent part in the development of a stronger overall scene, with more revenue coming into our hands, then maybe our children will be in a position to navigate an arts scene in D.C. akin to that of Soho in New York City, or downtown San Francisco, or Cape Town, or Berlin. The new city that is emerging would no doubt be positively affected by an open conversation about how to conduct business together and how to construct lasting models for the future.
For now, any area listener can find Elijah Easton, myself and other familiar musicians from his Service Bar hangs performing at venues along U Street on a regular basis: established clubs like Twins Jazz and Jojo, and newer spots like Local 16, Bin 1301 and Marvin. We hope you'll continue to come out and prove to us musicians as well as to the business owners that you value the work we do as artists and entertainers.
As a drummer who also works as a barista, server and bartender in the D.C. area, I have learned that all the different people and roles that come together to bring you quality entertainment each have their own experience, and too often systems fail to bring them together in solidarity. The more an open discussion is encouraged, the more understanding we will gather to fix problems. Instead of regular gigs being canceled, contact the musicians to see whether an alternate plan might be negotiated that the venue could afford. And on our end, maybe musicians could make an effort to relate more to the wait- and bar staff: extend all the same courtesies you would if they were peers, not servers, and still tip them on the drinks and food you are provided.
At clubs in New York — especially ones where musicians play recurring gigs — I've found that the artists often do treat the wait staff with this kind of respect and familiarity, and venue managers often pay back that respect to the musicians in kind. We should all actively take the steps needed toward building a stronger and bigger network around the music — which is to say, a business network. Only with more communication and shared ambition will we remain tight-knit as a community even as we experience growth, across U Street and beyond.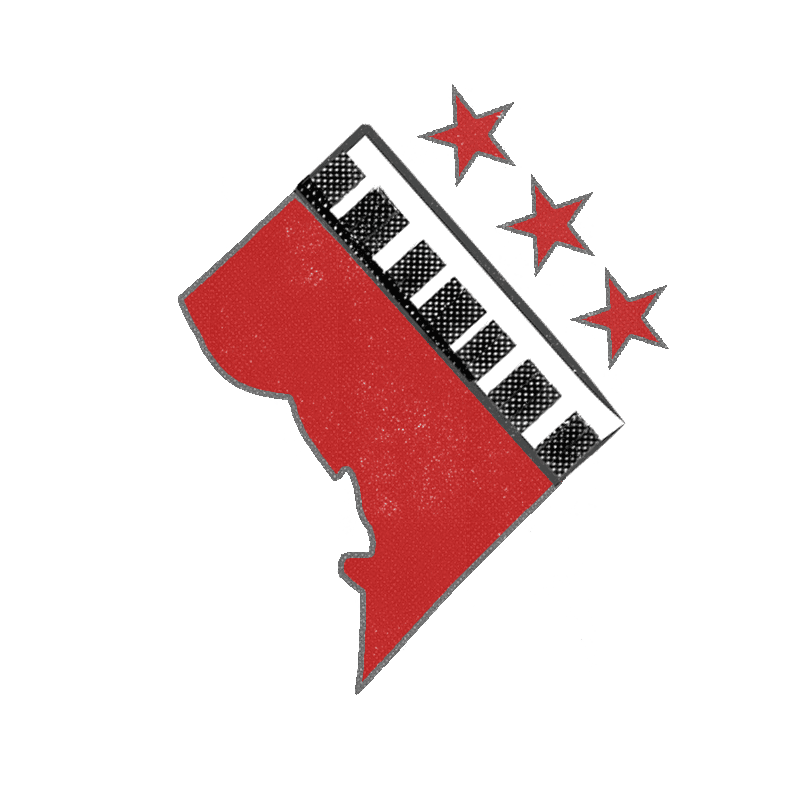 Comments
comments