Ice Crystal
, the master flutist
Nicole Mitchell
is simply having fun. There is no overarching message or particular harmonic challenge. No pointed display of instrumental wizardry. The music is earnest, and the musicians have developed unique approaches. With this formula, honest music made by honest musicians, the resulting sound is depth by default.
For an artist as prolific as Mitchell, stripping down the instrumentation for an ensemble is a pleasure. "Because I do some writing for orchestra or large, through-composed pieces, just writing for a jazz quartet, which is how I started, is very relaxing to me," she told me in a recent interview.
Ice Crystal – which performs on Saturday at the Kennedy Center in the culmination of the three-day-long Mary Lou Williams Women in Jazz Festival – revolves around Mitchell's mutinous interplay with the vibraphonist Jason Adasiewicz. Frequent comparisons have been made to the equally deep collaborations between the avant-garde reedist Eric Dolphy and the vibes player Bobby Hutcherson; it must be noted that they too were simply writing tunes that explored the relationship between the flute's windy flow and the bubbling pulse of the vibes. It doesn't matter whether they played "Out to Lunch" or "Out of Nowhere." The same innovation was present. The key is in the textures and feelings the musicians share amidst the creation of a sequence of compelling moments. It is the relationship the collaborators have in their ability to support and propel each other.
The band
The most important aspect of being a bandleader is, of course, selecting the individual members of the group. Each player brings her or his own voice, adding to the ensemble's sound and distinction. Mitchell briefly introduced and described the members of Ice Crystal, and how she came into contact with them.
"For a very long time, I was desiring to do some work with vibraphone, but it took a while to meet and hear the right person. I was invited to be a member of Rob Mazurek's Exploding Star Orchestra back in 2005, and that was one of the first times I played with Jason Adasiewicz. Musically we clicked right away. He has been getting a lot of attention recently for his work because he has such a unique approach," she said.
"Josh Abrams [Ice Crystal's bassist] is probably one of the longest-running members of my Black Earth Ensemble," Mitchell added. "He's got this beautiful, warm sound on the bass, and a great sensibility rhythmically. I didn't really have any other thoughts about a bass player, actually."

Not so with the search for a percussionist, though. "It took a while to find the right sound in terms of a drummer. Josh Abrams has a quartet with Jason Adasiewicz, David Boykins and Frank Rosaly, and we did a double bill a few years back. We decided to share musicians, so I had Frank on that performance with me for Ice Crystal. It was the perfect combination of chemistry, both sonically and personally. That quartet just really clicked. Frank Rosaly to me is a very sensitive and classy drummer, so it was a pleasant combination."
'Scary' avant-garde jazz
Nicole Mitchell is perhaps one of the most iconic figures in the current North American avant-garde jazz community. With over two decades of experience in Chicago – arguably the hub of avant-garde music in the United States ­– she brings to bear an important perspective on the aesthetic challenges presented by the music. She has been one of the few in this realm to be able to make her unabashedly adventurous music relatable to a wide audience. To Mitchell, the only scary things about the music are the labels placed upon it.

"I think words are more scary than the music itself. I think people create labels. For example, I'm labeled as an 'avant-garde artist' and as a 'creative musician' and as an 'AACM musician.' Those terms give an expectation to some people that it might be abstract, or there might not be a melody, or they might not be able to understand what it is. These are words that create the expectation. If you actually listen to the music, I believe that when people actually get in the seat and hear it, its really not that inaccessible," she said.
"I've met many people who may have heard about this idea of 'creative music' or 'avant-garde jazz.' When they come and hear me doing it, they feel that they can relate. I know each individual musician is different in terms of their approach, but for me, I like to bridge the familiar with the unknown. I have a wide span of interests, and I'm embracing all those things, so I'm not pushing anything away by saying, 'I don't do this,' or 'I don't do that.' I enjoy all these possibilities and all the ways that we can combine them and discover new ways of navigating them. I'll have a very melodic approach in free jazz, or I'll take you out to the outskirts for a few minutes and bring you back to something that is more familiar to people. I think that music is music."
Back to the West Coast
It is very interesting that as an important member of Chicago's heralded Association for the Advancement of Creative Musicians, Nicole Mitchell has found herself back in Southern California. In returning in 2011 to the greater Los Angeles area, where she had spent much of her childhood, Mitchell began a process of reconnecting and re-linking separate movements in the Black Arts Movement. In the 1960s, as Muhal Richard Abrams and his Experimental Ensemble were fomenting the beginnings of the AACM, pianist Horace Tapscott was developing his own Pan Afrikan Peoples' Arkestra, which was birthed from the Black creative music collective known as the Union of God's Musicians and Artists Ascension, or UGMAA. Mitchell has not yet formally worked with the Arkestra, but has performed with Dwight Trible and other musicians who are members.
As a former president of the AACM, she has an intimate knowledge of running a creative music organization – balancing its mission and activities with the ability to be effective as a business and an institution. For her, the connection between Chicago, L.A. and beyond is evident in their similar musical constructs and their similar political philosophies. Most of all, it is something that is sorely needed – especially today.
She explains: "I think it's important that these organizations and these groups and ideas continue, because I still feel there is a need for them. [In L.A.,] I am happy to be so close to something so connected to what was a home base for me with the AACM in Chicago. There is this wonderful legacy here. Now I am able to connect and play with musicians who have parallel histories to what I've experienced. I still think that there is a lot more work to be done, and there is a lot of potential that these organizations have to provide to future generations. We are not in the '60s anymore, and there are some things that are very different in our time, so it is a challenge for these organizations to find out what ways they should change and what ways they should stay the same."
While the AACM and UGMAA are different in many organizational ways, the philosophy is similar – both Black artist-run organizations developing original music, while presenting and producing performances without the aid of the major music industry. With every activity, self-determination is the method and the goal. In the course of these organizations' development, specific locales became closely associated with the music. In Chicago, it was the South Side, at a club called the Velvet Lounge, owned and operated by the saxophonist Fred Anderson. (Sadly, both the venue and its founder have passed.) In L.A., it was at a venue in Leimert Park called the World Stage, co-founded by the drummer Billy Higgins. It is no surprise that when Nicole had the opportunity to perform at the World Stage, it felt like a homecoming. It was, she said, like being back at the Velvet.
Finally coming to D.C.
With the appointment of Jason Moran as artistic director of the Kennedy Center, the respected performing arts center has already taken on a more challenging and engaging stance in its programming. Moran has activated a trend of delving deeper into the current jazz community to reach artists like Anthony Braxton and Nicole Mitchell, giving them due opportunity to present their world-renowned music in their own country's most respected cultural institution.
"I have always wanted to play at the Kennedy Center, and have always wanted to play in D.C.," Mitchell said, hardly able to contain her excitement. "The fact that I have never played here speaks to a bigger question. People talk about the jazz musicians back in the day, about how they got more work in Europe. That's basically been my life too. Most of my work has been presented in Europe. Of course I've had a lot of opportunity in Chicago, but not so much in terms of touring the U.S."
She added, "A lot of artists that I know, this is the case for them as well. So to have the opportunity to come to D.C. is a big deal to me. I did come to D.C. once for a residency at Howard University with the flute students. To actually be in the city, and be part of the Mary Lou Williams Women in Jazz Festival specifically, that's a huge honor to me. I'm very thankful and excited, and hope that people come out."
Among the other adventurous artists on this years' Mary Lou Williams festival roster is the fellow AACM pianist Amina Claudine Myers. For us here in the District, we ought to hope that their appearances might mark the beginning of a trend toward presenting more adventurous, free-thinking music in this city. And who says they won't fit in here? After all, Mitchell recently wrote a song dedicated to the first lady Michelle Obama. You can listen to it streaming above, or on Mitchell's SoundCloud page.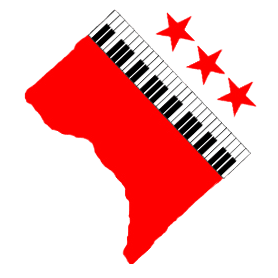 –
Nicole Mitchell's Ice Crystal performs at the Kennedy Center on Saturday as part of the Mary Lou Williams Women in Jazz Festival. More information on all three nights of the festival is available here, and tickets can be purchased here.

Comments
comments

For jazz musicians, the goal that constantly renews itself is to reach the highest level of musicianship. That means possessing more than virtuosic technicality: You have to couple it with joyful, innovative creativity. In her most recent group,