Hezekiah Leroy Gordon "Stuff" Smith was the life of any party he ever walked into. He loved a crazy story; he lived out his share of them. And I don't think there can be much doubt he was the most important American jazz violinist of the 20th century. Stuff Smith wrote songs recorded by Louis Armstrong and Sarah Vaughan. He made albums with Ella Fitzgerald and Nat "King" Cole. Pianists Oscar Peterson and Shirley Horn backed him on albums he cut for Verve Records. And Art Kane's 1958 photograph of jazz royalty, "A Great Day in Harlem," finds him smack dab in the middle.
More than any other violinist, Smith lived at the center of jazz, as jazz was becoming jazz. As the great jazz historian Dan Morgenstern said to me recently, Smith "could outswing 'em all."
In recent years, my own obsession with Smith's sound led me to connect with some of those who know his music best, and with family members including his 94-year-old widow, Arlene Smith, and his grandchildren, Cheryl Smith and John Smith. Their help ultimately led to the rediscovery of a real jazz treasure: Stuff Smith's favorite violin. He called it "Big Red." You can see it on several of his album covers, including Stuff Smith and Black Violin.
When I first met Big Red, it had remained in its case, unplayed, for the 50 years since Smith's passing in 1967. Opening up Big Red's case answered a number of mysteries. It also raised a big question: Who should play it next? That took six more months to answer, but I finally got there. Smith's favorite violin has now begun its next musical journey in the hands of a gifted young jazz violinist who's also a big Stuff Smith fan.
* * *
I fell for Smith's sound 30 years ago, when I heard his late-career live album Swingin' Stuff. His playing is infectious, funny, irresistible. And when he plays a ballad, as today's leading jazz violinist Regina Carter put it to me, it's like he's just talking to you.
Swingin' Stuff sounds like a party you'd never want to leave. One track, "Bugle Call Rag," is also captured on a video that Carter loves: Smith and his band swing so hard, it seems they might levitate through the roof of the club.
The path leading me to Smith's violin itself didn't open until I started digging for old Stuff Smith source material in 2017. Before I knew it, I heard from Dan Morgenstern himself. In a generous email, time-stamped just before midnight, the preeminent jazz historian who's now 89 connected me with the world's leading Stuff Smith scholar, Anthony Barnett.
I ordered a couple of Barnett's books, available at abar.net. One, Pure at Heart, includes a memoir fragment in which Smith tells his "crazy stories" — like driving through New York with pianist Art Tatum (who was blind) at the wheel. It also affirms his hatred for hospital beds, his love for Jesus and his love for "Mr. Whiskey." And Smith's passion for life and music rings out like a bell:
Almost every day I meet an old friend I haven't seen in a long while and it's like every day was Christmas. And a wonderful family and good wives and a son twice as tall as me who is really straight and I'm proud to be Dad to. And then the greatest thing of all — Music. And, man, here, I can't tell you anything at all because music starts where words leave off and who tries to talk words about it, is missing the whole point.
Smith was no stranger to Washington, D.C. My teacher, jazz violinist Eddie Drennon, remembers going to hear Smith in the late '50s at the Hollywood, near 9th and U Streets NW. That night, Smith introduced Eddie, then 16, to the pickup he used to amplify his violin — the DeArmond Model 700. (Eddie later relied on a DeArmond when he became Bo Diddley's music director.) At the Hollywood, Eddie remembers that Smith swung hard, accompanied by an organist on the house Hammond B-3.
Smith also played a festival near D.C. in 1959. One of Anthony Barnett's books has photos of the band: Oscar Peterson, piano; Ray Brown, bass; Ed Thigpen, drums; Herb Ellis, guitar. The vocalist was Ella Fitzgerald.
Smith recorded in D.C. with pianist Ed Warren and saxophonist Buck Hill. And on Aug. 7, 1959, he cut 11 tracks with Shirley Horn as his pianist. Though Horn is credited for fewer tracks than she played on, several of these appear on Smith's album Cat on a Hot Fiddle.
In 2017 Anthony led me to Smith's widow, Arlene Smith. Now 94, Arlene was his fourth wife. They had no children. After his death in 1967, his violin was sent from Europe (where he had taken residence) back to Arlene in the U.S. She in turn sent Big Red to his son Jack in Buffalo, N.Y. Jack died in the 1980s, leaving two grandchildren, Cheryl and John.
Arlene called me one day to ask if I had their address. She wanted to send a card. I didn't, but I started calling Smiths in upstate New York. Eventually, I tried a certain John Smith. I hung up at the voicemail prompt — what message could I possibly leave? But the next morning, he called me back. He was Stuff's grandson.
That led to our first meeting on Oct. 7, 2017, almost exactly a half century after Stuff Smith's death. John carried a blonde Jaeger case. When we opened it, a green cloth was draped over the violin, the name "Stuff" hand-stitched in red. One compartment contained his last rock of rosin. Another held his DeArmond pickup.
The violin itself was in remarkably good shape. No new cracks had developed in all those years, though the soundpost had fallen and it had only three strings intact. I carefully picked it up. There was a false bottom in the case. Underneath were old strings, a scrap of lyrics, letters and a postcard Smith sent his son from Warsaw:
Dear Jack. I played here last night at a Jazz festival. It was something else. I leave today for Copenhagen. I hope Betty and the children are well. Kiss them for me. It is getting real cold here now. Boy I don't like that — Be good.
Dad
(For the full story of the violin's recovery, listen to this radio documentary I helped to create for Australia's ABC Radio National.)
* * *
The jacket copy of the Stuff Smith self-titled album on Verve says his violin was a "Guarnerius," like the one played by Paganini himself. Today, Guarneri violins easily fetch millions of dollars. Arlene Smith knew the truth: Big Red was made for Smith by a luthier in Michigan. It is a fine copy of a Guarneri. For all these years, though, the maker's identity had remained unknown. John and Cheryl and I looked inside the violin with a penlight. The label read: "Bernard J. LeBlond, 1946 Battle Creek, Michigan."
The Smiths were clear: They wanted Stuff's violin to be played again, as a way of reviving their grandfather's musical legacy. So Big Red should not go to a museum. And it should not go to a classical violinist.
"It's jazzy," Cheryl said. "The violin wants to dance."
In June 2018, John and Cheryl invited me to visit again, and sent me home with a precious item of carry-on luggage: Big Red. As we all worked to find it a new home, I was discreet about the special "guest violin" I was looking after in our Takoma Park apartment. Violins, especially very good violins, need to be played regularly to sound their best. The old wood needs to vibrate and resonate. An instrument that has rested half a century needs time to reawaken from its slumber. So after a luthier made some minor repairs, I played Big Red most mornings, always including at least one Stuff Smith tune. I tried not to shy away from it. Smith was a vigorous player. He loved big, ringing double-stops and forceful accents.
A jazz lover once asked if I could "feel its mojo" when I played Big Red. The answer, of course, was yes. But besides that mojo and its powerful sound, the violin also physically expresses Smith's musical personality. The neck is subtly worn down in two places where, over the course of 21 years, Smith rested his thumb and his first finger. Fifty years later, his violin was actually teaching me how Smith himself used to hold it.
You can see Smith's distinctive hold on the violin in a midcentury television broadcast.
In September 2018, Yannick Hiwat rode the Vamoose bus down from New York. He'd just played the Blue Note. Yannick, whose parents are from Suriname, grew up and lives in the Netherlands. His conservatory studies were interrupted when, as a teenager, he won an audition to join one of South Africa's top orchestras. Yannick is a big Stuff Smith fan, an alumnus of Snarky Puppy and, at age 30, a fluent jazz improviser.
I picked him up at the bus stop and we drove back to Takoma talking about Smith. In our living room, I handed Yannick Big Red. As he started playing, my spouse and I exchanged glances: Something was happening. When I played the instrument, there were three musical personalities in the mix: me, Stuff Smith and Big Red. It was a three-way confabulation. When Yannick played Big Red, it was something else: It was one sound. One voice. He quickly noticed how the violin responded, particularly in "jazz keys" — like E-flat — where most violins tend to be more muted.
It felt like a match, but such a purchase is no simple thing. Then, in mid-December, an anonymous donor appeared and made an offer to buy the violin and put it into Yannick's hands for the next two years. (The deal requires that the buyer not be identified, so I won't say any more about this.)
For six months, I'd had my time with Smith's violin. I was satisfied. Before it left, though, I wanted to have a farewell party for Big Red. I booked the evening of Dec. 20, 2018 at Allyworld in Takoma Park — a studio with room for a small private audience. Two of the finest musicians now working in D.C. — pianist Janelle Gill and bassist Michael Bowie — joined me.
The session marked the first time in more than 50 years that Smith's violin had played alongside other instruments. Here's our set list. All the tunes are Stuff Smith originals that deserve to be played far more widely, and not just by jazz violinists:
"Blue Violin"

— an infectious ballad from Smith's 1960 Verve release,

Cat on A Hot Fiddle

.

"Only Time Will Tell" — one of my favorite tracks from the album Swingin' Stuff.
"Calypso" — a catchy groove from a 1957 session for Norman Granz, during which Smith recorded two standards and six originals.
"Timme's Blues" (aka "Play") — a rollicking number launched by one of Smith's favorite double-stop motifs. Music to finish your beer by.
"Hillcrest" — racehorse swing from a 1963 album Smith made with Herb Ellis. Once, talking by phone with Arlene, I played the opening of this tune down the line. She said it was one of Smith's favorite riffs.
"Desert Sands" — a signature composition Smith recorded several times. Anthony Barnett borrowed its name for the title for his definitive bio-discography of Stuff Smith.
Among the guests at Allyworld was Jennifer Betts, daughter of the great bassist Keter Betts — who played 24 years with Ella Fitzgerald and was a mentor to Michael Bowie. Jennifer brought a big, stunning photograph Keter had taken of Smith in full swing. We propped the frame up against one wall, so Smith looked out over Janelle's shoulder as we played.
Another guest was Kathy Hybl, Bernard LeBlond's granddaughter. Kathy brought old photographs of her grandfather making violins. He was a meticulous craftsman who invested in Italian violin-making tools; after his death in 2001, these went to a Bethesda luthier. LeBlond labeled few instruments with his own name, and a number of his violins likely were sold under the label of the Battle Creek, Mi.-based V.C. Squires company.
LeBlond was a Marine stationed in D.C. during World War II, working on instruments for the U.S. Marine Band. He returned after the war to Michigan, where he built Big Red. But his family remembers that during his D.C. years, he often went into the city to hear jazz. He was a particular fan of the violinist they knew by the nickname of "Stuffie."
* * *
After our night at Allyworld, I put Smith's violin away and let it rest. The purchase became final on Jan 3, 2019. Nine days later, I met Yannick Hiwat again. He'd flown from the Netherlands to pick up Big Red. As we drove towards Takoma Park, Yannick said it was a dream come true. I asked if he'd ever heard Smith's music in an actual dream. He said that in fact, he had dreamt of jamming with Smith two nights before.
Back in Takoma Park, we opened the case. Yannick picked up Big Red. The tune from the dream was the first music he played.
I picked up my own violin, and Yannick and I played some impromptu duets — including "Blue Violin." Soon, though, it was time for him to get back on the road. Yannick's got recordings and concerts planned in Europe. With luck, he'll return before long to D.C. and New York, and bring the swinging sounds of Stuff Smith and Big Red back to American jazz clubs.
Since Big Red and Yannick left, one phrase keeps running through my mind. It's a line Dan Morgenstern used as his sign-off when he sent me that first midnight email: "Stuff lives!"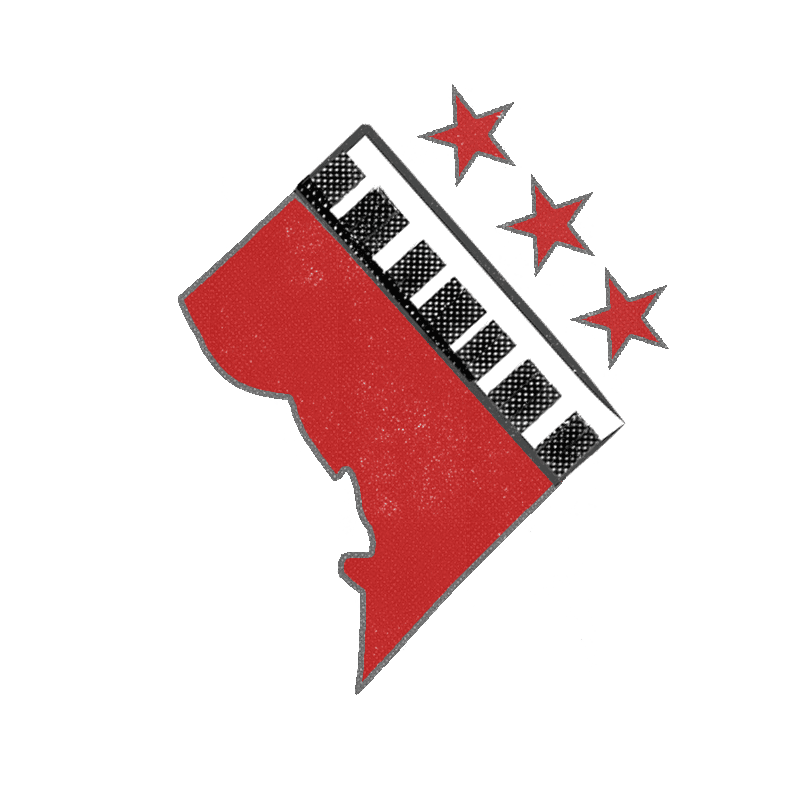 Comments
comments