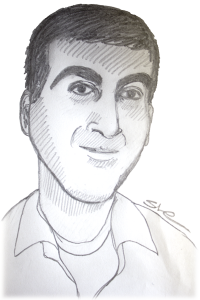 Sriram Gopal
Swing District
---
For the past year or so, there has been a number floating around from the Recording Industry Association of America. It says that from 1999 to 2011, the number of people self-identifying as professional musicians dropped by over 40 percent. There is some controversy surrounding this figure – which the RIAA divined by comparing certain monthly data from Bureau of Labor Statistics employment surveys – mostly around the method that the RIAA used for its calculation. But no matter whether it's really above 40 percent, a variety of sources suggests that the drop in people paying the bills with musical performance is quite significant.
There are many reasons why this is happening, and the foremost is the economic stagnation that has been occurring since the turn of the millennium, and which was exacerbated during the economic collapse of 2008. When it comes to economic trends the arts serve as a proverbial canary in the mine, often becoming one of the earliest sectors to lose out on disposable and public spending when money is tight. Clubs shutter and institutions trim their budgets.
Technology is also a culprit. DJs easily replace dance bands; while a drummer could once have made a living playing recording sessions, those opportunities have been outsourced to the microprocessor. (At this writing, eight of the songs on Billboard's top 10 use drum machines instead of live drummers.) Blame is aimed in other directions too: globalization, intellectual property infringement and a host of other societal shifts.
The outlook can seem bleak for the working musician if viewed through a purely economic lens, but the individuals who follow this path are still deserving of our respect and admiration for other reasons. This being the final Swing District column of 2013, and with the holiday season being as good a time as any to reflect, let's look beyond the dire and try to find the bright side of things. What is it we're fighting for when we argue for increased access to creative music? And what can we do to acknowledge the contributions of bold artists?
When it comes to justifying music in a broader socio-political context, it is often held up as a way for someone to develop math skills, or interactive skills, or some other ability that is seen as positive within a system that seeks to commodify anything of substance. This misses the point. The conversation needs to move past value to address "values," which may be the more important contribution that the arts, and jazz in particular, offer us.
Take the simple observation that jazz has established its own unique ecosystem, and continues to foster talent. Young musicians know full well that forging a career in jazz is not easy. Even the most successful face years of study, followed by a period of "dues paying" that culminates in a career that often demands separation from friends and family for weeks and months at a time. The decision to follow this path is courageous, and takes the kind of gumption that one doesn't see every day. If we honor the courage to take risks on the battlefield or the courage to take risks in commerce, then we should certainly honor those who risk to follow their passion for creative expression and contribution.
The District's jazz scene is thriving not only because of the influx of musicians who take this leap, but also because there are true visionaries among them. Innovation is a core principle upon which this country prides itself. Back in the '80s, while the city was still in a downward spiral, not many people would've expected such a fertile environment for music. While it doesn't get the broader recognition it deserves, it breaks ground nonetheless; the number of musicians from D.C. that are called for national and international tours with pioneering name acts is evidence.
Additionally, while this city has an incredibly diverse population, it isn't always reflected in the District's day-to-day interactions. There are other professions in which one is exposed to a diverse range of people, but not many that are as democratic as jazz. There isn't the hierarchical relationship that exists between, say, a doctor and patient, nor is there the gender separation that exists in most sports. As a person who has a fairly typical, white-collar Washington job, I've never been in a professional situation at any day job that encompasses – and embraces – the varied backgrounds and experiences that does even one of my gigs as a drummer. The arts allows for a person who grew up in Section 8 housing to team up with a posh suburbanite, with the common goal of creating an inspiring performance, and of combined self-expression.
Given all the positive elements that creative people bring to the rest of us, it's a shame that there have been more musicians than opportunities for gigs since time immemorial, pointing to deep structural forces at work. If there really are any solutions to these problems, they are well beyond the scope of a simple opinion piece. The benefits we gain from artists' example can't be counted in dollars and cents, but there are higher lessons to be had. Traits like "courage," "honor," "innovation," and "diversity" are often thought of as aspirational and idealistic when it comes to everyday conversation, but are embodied in this community. The argument needs to shift from "Art is Smart" or "Art for Art's Sake" to the notion that artists embody our highest ideals. I'd be interested in starting a conversation within our community on how we can communicate this to the powers-that-be at the political and institutional levels. Those who often blame society's shortcomings on the failures of individuals ought to hear from us, to at the very least consider these intangible contributions by artists before deciding to divert funds and resources away from them.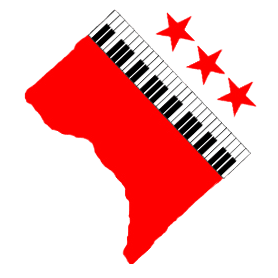 —
Sriram Gopal is CapitalBop's monthly columnist. He can be reached at [email protected] His column appears on the first Thursday of every month.
Comments
comments