Much of The Comet Is Coming's music sounds like it belongs in a science-fiction movie. The London-based trio of saxophones, synthesizers and drums creates soundscapes that often coalesce rapidly into something urgent and frantic; they'd sound at home in TRON or Blade Runner.
Dan Leavers, the collective's synth player, says the music aims to present a vision of the future. "I want to make new music that faces forward and manifests an imagined future," he wrote CapitalBop via email. "Revolutionary times call for revolutionary music."
The idea seems to be catching on. The group was nominated for the Mercury Prize for its 2016 debut album, Channel the Spirits, and with the release of its second full-length, Trust in the Lifeforce of the Deep Mystery, its members have found themselves increasingly in demand among young, diverse, jazz-attuned audiences around the globe.
[ai1ec post_id="128183″ view="agenda"]
All three musicians go by stage names when playing with The Comet Is Coming. Leavers is known as Danalogue the Conquerer. Drummer Max Hallett — with whom Leavers has performed for years as the duo Soccer96 — goes by Betamax Killer. And saxophonist Shabaka Hutchings, one of the most public faces of the London jazz scene, becomes King Shabaka.
Danalogue describes The Comet Is Coming as "psychedelic jazz with elements of electronic music," which is as good a summation as any. See for yourself: The group, which is in the midst of a U.S. tour, will bee at U Street Music Hall tonight.
I caught up with Danalogue by email recently to talk about the group's formation, his thoughts on its place in the "jazz world" and how the crew builds its '80s-soundtrack-like albums.
This interview has been edited for length and clarity.
CapitalBop: I've read that the group formed after Shabaka sat in on some Soccer96 shows in London. What did you hear during those shows that excited or intrigued you three to start a band together?
Dan "Danalogue" Leavers: First off, in Soccer96 we've always had an open-ended sound, a duo with just analogue synths, drums and occasional vocals, written through long periods of studio improvisation. We always curated a willful distance to the accepted industry norms of a band, and how bands operate and write music. Live at gigs, the sound out of the speakers was always HUGE as the drums and synths could take up the full space. I always loved groups like Suicide and Silver Apples who had a sparse sound but made the most of it. A lot of singers/rappers/guitarists had asked to join the band, hearing a space to fill, and we unequivocally refused in order to keep the vibe we had.
However, when Shabaka jumped up at a couple of gigs, it felt like the stars aligning. Soccer96 live is all fire and psychedelic intensity, and so was Shabaka — this was a sax player that could match our energy and intensity and even raise it up, all with the power of the lungs!! Melodically and stylistically he also has a sixth sense for what is going to work over what we play, and is confident at leading with melodies but also sitting back in with simpler parts to allow space. To put it simply, we immediately knew we had something special. This was when Sons of Kemet [another group featuring Hutchings] had only just started forming too, so it probably happened at just the right time.
When we hit the studio, I was against the idea of a Soccer96 plus Shabaka record, favouring a reframing of our creativity with a new group name, as what we were doing seemed so fresh and exciting.
CB: Had jazz been part of your musical life before? Were you connected to other aspects of the London jazz scene before the comet is coming, came into being?
DL: One of the first CDs I bought as a kid was an intuitive and slightly random purchase of a jazz compilation, after finding myself inside the soundproof jazz-booth door in an old Virgin megastore. Neither of my folks were into jazz, although my cousin is the talented jazz guitarist Nigel Price. I remember loving the sound that a jazz group made, the timbre of drums with double bass, piano and horns, and the vocals of Nina, Ella, or Billie, and the ambience it provided, I was obsessed with this as a teenager, while also into Nirvana. I trained at Guildhall [School of Music and Drama] on alto saxophone with Jean Toussaint, roughly the same time Shabaka also trained with him, although we never crossed paths as I lived in Brighton. One of the first times Shabaka and I met, we both rattled off a full Hank Mobley solo from memory. I eventually stopped playing so much sax as I was dreaming of creating an original and revolutionary sound, and felt freer to find this at my analogue synthesisers; the rich, canonic history of jazz was hindering me to find my own voice.
I guess like everybody, the current jazz explosion came as somewhat a surprise, and it's all the more ironic that I happen to be in a group with a sax player who has broken out of the mould to make a fresh sound!!
When we started out, the London jazz scene wasn't exactly how it is now. I operate out of the legendary warehouse-of-the-underground Total Refreshment Centre as a producer. We played a bunch of raves and parties there with Soccer96 and the early collabos with Shabaka, but the scene there 7 years ago was more like the post-punk, New York loft scene that birthed bands like ESG and Liquid Liquid; sweaty, hedonistic and ecstatic. This is a key to the Comet sound.
We recorded a bunch of Boiler Room shows in the studio, and I noticed the increasing trend of jazz groups being featured: Ezra Collective, Theon Cross, Tenderlonius, Moses Boyd. I briefly worked with Henry Wu, and nearly was the synth bass player with Yussef Kamaal. I typically produce and mix more electronic-leaning artists, normally with a punky psychedelic edge, like the Snapped Ankles LPs, Lunchmoney, Alabaster dePlume, Flamingods, Ibibio Sound Machine, and Vels Trio (who probably count as more jazz).
CB: Do you consider yourselves to be a "jazz group"?
DL: When I think of jazz, like most people, I think of saxophone, I think of improvisation, I think of the spirit of individual expression mixed with group collaboration. In all of those ways we share an identity with what you would call jazz, and I don't mind if people think it is jazz.
If pushed, I would say psychedelic jazz with elements of electronic music, soundtrack to the apocalypse — just as it helps people immediately get it. However, I hear it more as genre-less, boundary-less exploration of three humans adventuring deep into the subconscious and returning with the sonic souvenir of where they have travelled.
Jazz also has the trappings of the "bandleader" who typically writes the tunes and directs the vibe of the recording, and this often creates the assumption that if we are jazz, that Shabaka leads the group. In actuality we are a united trio, a band of brothers, and we compose as a group, each of us contributing and leading at different times, and record in our very particular way that is unique to Soccer96/Comet. While Shabaka tours with the Sons of Kemet, Betamax and I sit in the studio for months, cutting up the improvisations, and arrange, produce and mix the record. So, at that phase of creation, we function way more like electronic producers rather than a jazz group, experimenting with effects and overdubs.
'When Shabaka jumped up at a couple of gigs, it felt like the stars aligning.'
CB: When you guys were forming did you have an idea that your sound, your aesthetic really, would take on this science-fiction, post-apocalyptic Daft Punk vibe? What inspired that?
DL: I think it was when the name appeared to us that we suddenly had this apocalyptic, macrocosmic frame around our sound that helped to distill our vision, and encouraged us to reach further. On the second day of recording at the Total Refreshment Centre, we went downstairs to a vinyl library, and played a few records, picked out a BBC Radiophonic Workshop vinyl and saw this track 'The Comet Is Coming' and dumbstruck, I showed it to Shabaka and Max and we knew instantly the phrase somehow summed up what we were making. The alarm sounding, the urgency, the facing of our fears, the defiance and strength in the face of adversity, the humour found in the cosmic joke, the feeling of playing with every ounce of your soul as if it might be your last day on earth.
CB: As the man behind the keyboards and the synths, you play a large role in crafting that sound. With the new album, Trust In The Lifeforce Of The Deep Mystery, what inspired the sound palette you chose — the John-Carpenter-Meets-Survive-Meets-Sun-Ra vibe?
DL: Just to get technical for a second — I play the Roland SH-09 mono synth for all the bass lines and all the synth melodies, and I got it when I was 17, immediately fell in love with it, and have been playing it and touring it ever since. I got the Roland Juno polysynth a few years later — it has a very similar layout to the SH-09 so they are like part of the same family, made in the same era, by the same factory. These are my main tools of expression. They are my obsession; I have a deep connection with the sound they make, and love the sonic world they conjure up. So rather than building a synth collection, or putting my focus on harmonic complexity or technical dexterity as a pianist, I think more in terms of sonics, timbre, light and shade, effects and moving fast around the faders and functions when I play live. They come from the late '70s/early '80s so they share a similar sound to some older music, the technicolour charm and the analogue warmth and grit. This really fires up my imagination.
CB: What is your mission — your drive as a musician and as a member of this band? Is it to elevate consciousness in a John and Alice Coltrane sense; to provide a soundtrack, in the words of Ms. Britney Spears, to "Keep on dancin' till the world ends"? Some mixture of the two or something else entirely?
DL: I want to make new music that faces forward, and manifests an imagined future. Revolutionary times call for revolutionary music.
It is the role of the artist to give permission for the imagination for irrational or surreal ideas, to dissolve the boundaries of social conditioning, to destroy the idol of the group. In the past in cultures around the world, this was the role of the shaman.
"Summon the Fire" describes another key tenet — to inspire the will, to bring forth the energy and spirit and courage required to meet the psychological difficulties and malevolent forces that we come across in our lives, every day, and in increasing number as our global situation becomes more complex and dangerous.
Being an artist is as much about reflecting your own world as anything else, and I turn to music as a salve for my psychological difficulties, my own release, a way to find joy, connect to my spirit and a way to heal. Part of creating music is to be in a relationship with music itself, to give something back into the equation as I've received so much positivity, and in a wider context to take part in the universal creative process that is unfolding all around us, creating something out of nothing. It's like the Big Bang banging!!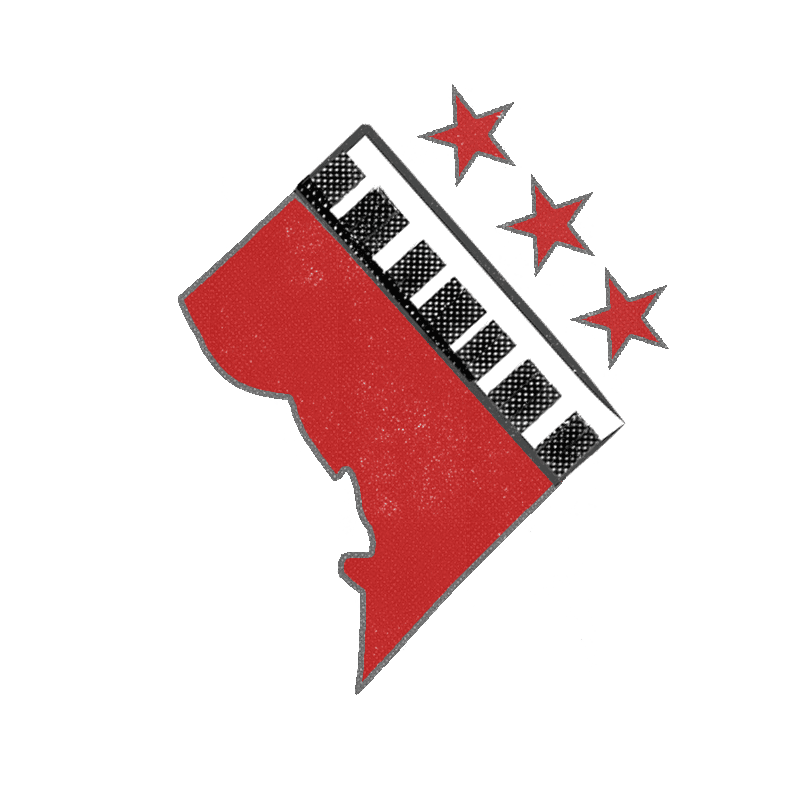 Comments
comments