How do you use your powers for good? When vested with newfound fame, how can you stay connected to a mission of inspiring people, rather than seeking to line your pockets?
Ryan Porter has been contemplating such questions. Several years ago, the 40-year-old trombonist found himself in the limelight following the releases of Pulitzer Prize-winning rapper Kendrick Lamar's To Pimp a Butterfly and Kamasi Washington's The Epic — acclaimed projects which feature Porter and his fellow members of the West Coast Get Down, the Los Angeles collective that has been among the biggest stories in jazz of the past five years. In multiple world tours with Washington, Porter encountered so many fans and admirers, it's made him reexamine his purpose as an artist and a global citizen — and how to carry it out.
That thinking is captured on his third album Force for Good, which came out in June. Porter conceived the record — a mix of meditative ballads, punchy hard-bop, and raucous funk fusion — as a soundtrack for "all the people who are forcing for good." For example, the opening track, "Madiba," draws inspiration from both John Coltrane and Nelson Mandela, brimming with the righteous persuasion of late '60s-style spiritual jazz. Porter also continues to rework the classics, including a cover of Stevie Wonder's "Blame It on the Sun" and presenting Oscar Pettiford's "Oscalypso" as a contemporary (jazz) club banger. 
June was a big month for Porter for another reason: He moved to D.C. (well, Alexandria). Once he gets off the road in September, he plans on being in the area until July 2020, and hopes to dive into the local scene. Porter sat down with me last month at a diner in Arlington last month to talk about the new album; his longtime love for D.C. music, from well before he arrived here; and about his own effort to be a force for good. This interview has been edited for length and clarity.  
CapitalBop: Welcome to D.C.!
Ryan Porter: Thank you, thank you. I appreciate it.
CB: At this point, how long have you been here?
RP: Since the beginning of June, minus the work that I've been doing. Really, it's been like the equivalent of 11 days to me. So, I haven't gotten to check out much.
CB: I know you haven't had much time to check out the scene, but what did you know about D.C. music — whether it's jazz or go-go or whatever — before you got here?
RP: Aw man, loads! I think the people from D.C. have done a good job of just broadcasting that over to L.A. and just popping that into the culture of music since the '90s. D.C., with the go-go and all of the all-stars — I don't want to name names because I want to be as broad as possible — there's a whole community of people there who've helped paint a picture of what go-go is and the legacy behind it. And also, the jazz scene here: You got cats like Ben Williams, who's doing incredible on the bass right now. I'm sure he's tapped in with a whole community of jazz all-stars here that I can't wait to meet! It takes longer than 11 days to do that, but I'm excited to be here. It's only for a temporary time: My girlfriend is going to school here so next July I'll be back out in L.A. Until then I'm here — this is my home! 
CB: In June, you not only moved here but you also put out your new album, Force for Good. I couldn't help but notice between Force for Good and your last record, The Optimist, that there's a theme here, isn't there?
RP: Well, with The Optimist, I recorded that record at a period where we [the West Coast Get Down] were heavily into the groove, as musicians, of learning and playing each other's music. We all have music. You can see from The Epic, when we got together for a whole month and recorded: We recorded 137 songs in 28 days. We just kind of shut down Christmas and did that with each other! It's embracing the thoughtfulness and the optimism behind that because we didn't really think of us having billboards and going all over the world. It was a place where we were having our own curriculum of things. I know the band and everybody wants to be devoted [to] each other's dreams, so that's kind of what The Optimist was, when we were getting together and recording. And everybody was the optimist.
Force for Good is stuff I recorded later, after I did Kendrick and all these things, and it had a different energy on it. For myself, as a developing musician and going on the road a lot, I'm making a choice whether I'm going to be an imitator or an innovator. As a musician, you have to make these decisions. Am I going to play in a cover band, just play jazz standards and cover what someone else has put down? Or am I going to be the one that puts down and lays the groundwork for new things? You have to make those decisions and what better place to look than in the past, to musicians with reputations for blazing trails?
'It's just all a transition to where, hopefully, some young kids can look at this and be inspired, see it as an option. That's really what I look to be: an option.' —Ryan Porter
John Coltrane, I feel like, is one of the guys. I started to do a lot of research into where his mind was at the time where he was in the position to do so. … In one of the interviews I was checking out, he was asked a question about the shift in his music. I think we all heard this transition in Coltrane's music where it went from being some real hard-bop and him tearing apart some jazz standards, but at this point he started writing his own spirituals, and these records that had this deeper spiritual meaning that we could hear. It's him making a decision, in his mind, whether he was going to be a force for evil or a force for good. … People were asking him: "Why are such powerful people — philosophers, politicians, all these great people — coming to your concerts? Are you tapped into something we don't know about?" And he would say: "I made these changes and this is the person who I am without all these personal hang-ups." It felt like he was trying to be the best that he can and he realized what his purpose is and he's really making a strong move at that. That's a force for good. And for all the people that are forcing for good, I made a soundtrack. 
CB: Is that why you open with "Madiba," because that has that strong, late-Coltrane spiritual-vibe?
RP: Yeah! And "Madiba" is a name given to Nelson Mandela during his development from young man to an adult. I feel like they gave him that name because they knew, or somehow tapped into what he was going to be in the future and his qualities … he stands for a lot of things that would have to tie into forcing for good. I read his books, and that transition where they did some spiritual, more traditional African things in his tribe — that's really what was painted in my mind when I was writing that song. … I thought it was a beautiful thing and so I named it "Madiba" in tribute to what I read in his autobiography. It's a good way to start it off.
CB: As long as we're talking about transitions, The Optimist opened with "The Psalmist," which is a strong hard-bop number, and "Madiba" opening Force for Good suggests that you're going in different direction. Would it be fair to say The Optimist was more hard-bop?
RP: I think it would be fair to say that my next record will be even stronger in that lane! I feel like The Optimist was more of a — it definitely had more things where I was trying to make magnified that I want to be an innovator and not an imitator. I could have easily taken some Joe Henderson tunes or some Blakey stuff, but I wanted to write something that was inspired by them. The songs I have on there, just like the ones on Force for Good, are more inspired by the greats rather than taking from them. The ones I do have that are taking from them– 
CB: Like "Impressions?" [on The Optimist]
RP: Yeah, I took a nice arrangement to that where I changed the time signature and gave it more of the elements that were like the music today. I feel like I interpret it that way.
CB: And not just playing it like it's been played for decades.
RP: Right! I want to make an arrangement where if John Coltrane was alive today, he would say, "Damn! I would actually want to play and take like 10 or 11 choruses on this!" And I like doing these things were you mash-up things. What I mean, for example, is: Charlie Parker did it back in the day where he took "Cherokee" and turned it into something else. You could take "Cherokee" now and mix it with something from today and it still works. You could take "Ohhh baby you got what I need," Biz Markie, and you could slap it right over "Cherokee," and it lines up perfectly! I was trying to incorporate those mash-ups when I did "Little Sunflower," where I took a Curtis Mayfield line and put it with Freddie Hubbard's "Little Sunflower." On Force for Good I took Oscar Pettiford's "Oscalypso" — and this is a song from the late 1950s, but it's an eternal club banger! Even 'til today! Those are the things I like to reflect on, and just try to keep taking a gem from the old school and mashing it up with the new stuff and inspire that in the youth: to just keep putting stuff that you like into this music.
And — I don't know. We always get into a conversation of "what the music is." Is it "jazz"? Or: "How do you label what you and Kamasi are doing?" And it's just like: When I learned music, it wasn't really the label. … When I hang out with my friends and play, I don't even know what to call it. It's got jazz in there but we're also putting Dr. Dre and DJ Quik and J. Dilla and all of these different hip-hop producers in there to where you can't really call it "jazz" anymore because it has so many other elements. Only thing that we're doing that's jazz is improvisation. Sometimes I tell my friends, my peers, that "I play jazz" and that almost stains it to make them think that I play some stuff, like I'm imitating. "Are you gonna imitate some music from the '60s, the 70s?" That's not really what I'm doing, because I even think that's boring in a sense. I understand what I can get from jazz from that period, but having my peers that grew up on trap and EDM, it's just a different vibe to tell them to come out to a "jazz" concert when you use that word. I say, "Come hear some music," because that can be anything.
So Force For Good is all of that, trying to take those things and trying to slap them to what we have today, and keep those arrangements alive but also embark on some innovative things. Like "Heaven Only Knows" [feat. Nia Andrews], that's me just really trying to add some areas of vocalist and R&B that I really like, and some qualities of music that I like as well. It's something that's really good for musicians and for people really into R&B. 
CB: So would you say there was a shift in your sound, or what you wanted to focus on musically, with Force for Good? If so, what pushed the change?
RP: I think it had a lot to do with switching the personnel. Like [drummer] Lyndon Rochelle, he was on The Optimist too, but on this one he was painting a lot of different pictures with the grooves, and then with [drummer] Robert Miller. Just having different personnel on so many tracks in the studio added a different energy as far as the time frame. It's divine how it all worked out: I don't know how to make it do that again.
Everybody was under the interpretation that this would be something that would be heard by more of a mass population of people. I don't know how that influences things. We don't go into the studio thinking about that. I feel like once the red light is on and it's time to get that part right, you're thinking about who's going to hear it. You definitely hold it up to a certain standard and say, "OK, well this has to be good. We have to get a clean interpretation of whatever your idea is." I felt like that's what was happening when we did Force for Good: It was really just everybody giving their best to make something they had never heard before. And if you listen to their records, I did the same thing. If you listen to Brandon Coleman's record, if you listen to Thundercat's record, his brother's record, Kamasi's records, it's just one of those things where anything we've done together, even though I've never heard anything like what they're trying to do, I'm still going to give as much as I can.
I think that's what you're hearing in the difference between Force for Good and The Optimist. I think when you've been wanting to be a musician and make this thing work, it does change the music. You're making the transition from some guy who's been playing at jam sessions or doing wedding bands and imitating the music to someone whose music is being considered. You have to put more time in. … It's just all a transition to where, hopefully, some young kids can look at this and be inspired, see it as an option. That's really what I look to be: an option. 
CB: What you're saying reminds me of something [West Coast Get Down bassist] Miles Mosley and I talked about a couple years ago — that there's a kind of spiritual undercurrent in what the West Coast Get Down does. Do you see that?
RP: Yeah, yeah, I think it is. It goes back to what I was saying about realizing what your purpose is and noticing your influence and how to use it. You work a lot of hours to try and study your craft. Miles studied years of playing the bass and trying to be an innovator. He's really role-playing on his instrument; he can sound like a guitar, he can sound like whatever he wants to. You can see the versatility and the dexterity and hear him clearly in what he's trying to do. … In all of that he's influenced bass players that are coming up now. He could be a negative influence or a positive influence on them; he chooses to be a positive influence.
Once you choose to do that, it's not just a choice: It's a lifestyle. I'm not perfect, but at the same time we've all made that choice in this music and what it represents, and our influence has to be in a place where we can give back and keep it going. Right now, we're in a situation where we're doing what the next generation wants to do. That's a lot of power! When you go to these places like Russia and Indonesia, you have to tear down everything you know about your mentality growing up in America, and think about … this amount of love that people have acquired for your music despite who they are and what they think and how they live. They're giving you love, and you got to get yourself ready to take it in and give some. Once you have all that in mind, it's more than just music.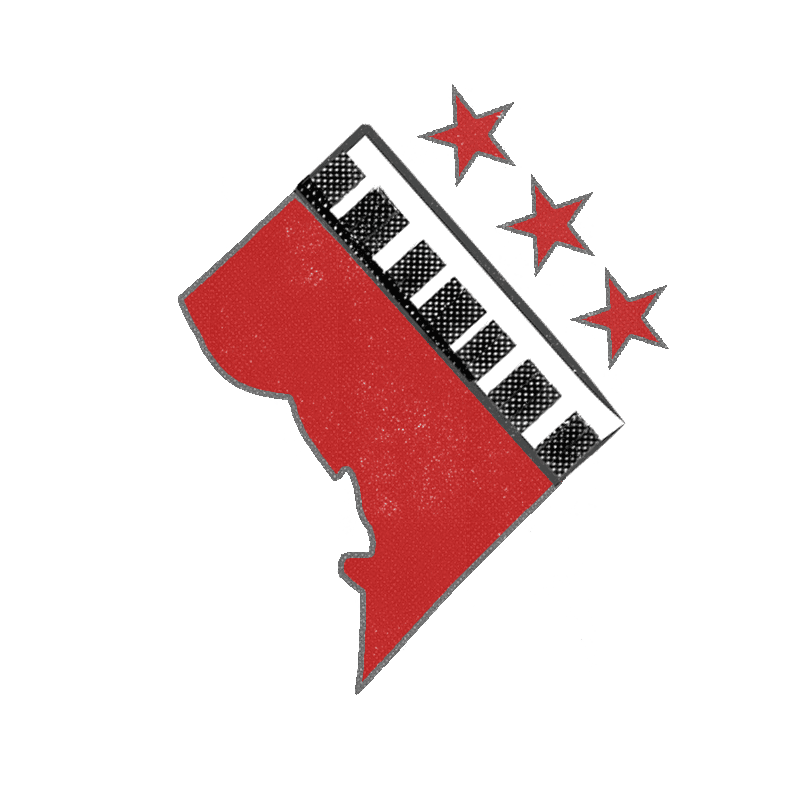 Comments
comments