I first witnessed Christie Dashiell performing with Howard University's jazz choir Afro Blue some years ago. I was struck immediately by the creamy richness to her voice; it soothed like a good home-cooked meal. There was an astute confidence and classic aura that transported me back to the days of classic jazz singers like Sarah Vaughan and Ella Fitzgerald. Since that performance, Dashiell's voice has only grown stronger, more enthralling and more timeless. The Washington City Paper recently named Dashiell D.C.'s best vocalist of 2015—and it's no wonder.
Born in Washington, D.C., but raised in Greenville, N.C., Dashiell came from a strong family tradition of music. All of her siblings are also musicians and her father was a bassist who traveled with heavy-hitting names like Ray Charles and Maceo Parker. As a member of Afro Blue, she competed in NBC's hit a capella competition The Sing-Off. Although the group did not ultimately win, Dashiell is now thriving on her own and proving herself a young vocal starlet to watch. She was recently featured on Revive Music's compilation album Supreme Sonacy (Vol 1.), teaming up with saxophonist Marcus Strickland on a soul-shuddering rendition of the Janet Jackson classic "Let's Wait Awhile," which premiered on Billboard.com. There are certainly exciting things on the way for this stunning vocalist.
There are no upcoming events to display at this time.
Dashiell will perform this Thursday at Bohemian Caverns. I caught up with her to get to know more about her musical family, her experiences appearing nationwide on a popular television show and what new projects she has in store for the future.
CapitalBop: Can you tell me a little about your history with music? It's something that runs in your family. How did you get started?
Christie Dashiell: I started singing pretty much when I was born, but I remember trying to take it more seriously around 12. It was a lot because my father was a bassist and growing up, my siblings and I saw him tour and travel a lot, so I think without us really knowing, music chose us. I didn't choose to be a singer, pianist, or a drummer or whatever. We all just somehow gravitated towards music; all of my siblings are musical. My oldest brother [Carroll, or "C.V."] plays the drums, my little brother [Christian] plays the bass, and my sister [Cameron] sings and plays the piano. I'm thankful that we were chosen to be musicians.
CB: Who all did your dad tour with?
CD: My dad played with so many people but I think one of the bands that he travelled most with was Bobby Watson and Horizon, who were a really popular, up-and-coming band in the '80s and '90s. I think they were a band that was ahead of their time, as far as jazz was concerned. They were playing a lot of contemporary sounds that weren't really being explored at that time. He also traveled with Maceo Parker, Stephanie Mills, Ray Charles—just a lot of people.
CB: You were a part of Howard's jazz vocal ensemble Afro Blue, which ended up competing on the NBC vocal competition The Sing-Off, and later on came to be named Traces of Blue. In fact, you all nearly won that contest. How did you become a part of the ensemble and what was your experience with it? How did it feel to go from performing in D.C. to being strong competitors in a nationwide television show?
CD: The funny thing is, most of us didn't know what the show was. We had heard of it but we weren't watching it or anything, so we weren't really prepared for what we were going to go through when we went out there. It all started when our director at Howard, Connaitre Miller, received an email from Cedric Dent from Take 6, saying that the competition was holding auditions. He suggested that Afro Blue submit an audition tape. Professor Miller used some of the students enrolled in Afro Blue at the time, because Afro Blue is a class at Howard, and also some of the alumni—I was alumni at that time—to form a conglomerate Afro Blue.
We auditioned on a whim, thinking, "Oh this would be fun," and not really thinking anything of it. We got an email back maybe a month later saying, "Hey we'd love it if you all would come out to L.A. to do The Sing-Off." It was just one of those experiences that was once-in-a-lifetime, but also a whirlwind. We went out there and just were thrust into this world of choreography, blocking, staging, cameras, make-up, hair and all this stuff we hadn't experience before, and didn't know we were about to experience. But it was great. Like I said, it was once-in-a-lifetime. I don't know if I would do it again—
CB: (laughs)
CD: —but I'm really glad I got the opportunity to do it.
CB: Was it intimidating?
CD: Yes, very much so! It was intimidating in addition to being really intense. We're a jazz vocal ensemble and I don't think we would really consider ourselves an a cappella ensemble. If you know anything about the a capella world, it's really a whole world of its own, so we kinda went out there not knowing anything about a capella music and that world. So going out there was really intimidating. A lot of people were really serious about a capella music and into the competition. We were kind of like the new kids on the block, wondering what is going on and how are we gonna do this. But somehow, we ended up doing pretty well.
CB: How did you feel about losing the competition? Were you disappointed or did you expect it?
CD: Well of course we were disappointed because, although we didn't know exactly what we were getting into, at some point during the competition we all got pretty invested, I think, after being out there for two months. But at the same time, I think we were all just thankful for the experience and not so worried about losing. We were genuinely happy and excited for the winners and thought they were really great. Also, a lot of us had so many things going on in our individual careers that we were definitely thankful that Afro Blue got as far as it did, but it may have not been something that we ultimately wanted to do forever and ever. So losing wasn't as difficult as it may have been if were trying to be an a capella ensemble, if that makes any sense.
I love all styles of music. I sing jazz because, within jazz, you can go so many different routes.
CB: Absolutely. Last year, you were featured with Ray Angry at the Kennedy Center for the Revive Music production "Sarah Vaughan and Clifford Brown Reimagined," an ode to their classic collaborative album, released in 1959. You're also featured on Revive Music's compilation album Supreme Sonacy (Vol.1). What is your relationship with Revive Music and how, if at all, has it helped you to continue gaining traction as an artist?
CD: Yea, absolutely. First of all, Revive Music is just a great hub for musicians—particularly for jazz musicians, but all musicians—and I'm really thankful for the work that they're doing.One of the things that they are doing is making jazz accessible to a younger audience, and also a crowd that maybe hasn't been exposed to this music. Revive is known for being really hip and all the people in Revive are really intelligent people and people that I think are cool role models.
The relationship started maybe a year and a half ago. I performed with one of the Blue Note/ Revive artists, [drummer] Otis Brown III, and the way that gig came about was nothing but a blessing. I got that gig because I was subbing for Jean and Marcus Baylor, who has been a great friend of mine, and she'd helped me in so many ways because she's introduced me to a lot of different people and looked out for me and took me under her wing. I started a relationship with Otis, the drummer, and I started a relationship with Marcus Strickland, the saxophone player, and then from there I was introduced to Meghan [Stabile], who runs Revive. It's just been really a great thing working with Revive.
The compilation was another great thing because it was cool to reimagine that song ["Let's Wait Awhile"]. That Janet Jackson song was so popular. Everybody knows that song. So to kind of put it in a different setting, like a jazz, hip-hop, or whatever setting you wanna call it, was really cool. I think doing that record helped a lot of people who hadn't heard of me to hear me. There's still a lot of people that don't know me and haven't heard of me, and I pray that with more records, and more opportunities, more people will become aware of what I'm doing.
CB: Yeah, I was gonna ask you about that because I saw that your "Let's Wait Awhile" cover was premiered on Billboard.com, which is pretty exciting. I wanted to know how you felt about that and if it surprised you at all.
CD: Yeah! I was definitely surprised. The one thing about Meghan's work ethic is that she's really a go-getter. She does these things that make you go, "What! A Billboard review? Like, who does that?" … It's just a testament to how hardworking Revive is. I was really excited about that. And yet again, I think a lot of people heard of Marcus and I that may not have heard of us before.
CB: What inspired that cover? I was wondering if you were a Janet Jackson fan at all or if it was something that was suggested to you. Who came up with the idea of the arrangement?
CD: That was all Marcus Strickland. If you know anything about his work, he's really such a cutting-edge composer in my mind. I love how he composes and I love the way he improvises. I think he and Meghan wanted to do a cover of that song and I was brought on board after they decided. I was just down. When I heard they were doing a cover of Janet Jackson, I was like, "Of course! Who doesn't like Janet Jackson?" Especially to people in our generation and a little older, Janet Jackson was the bomb! So when they were gonna do it, I was like, "I'm down. Whatever you want me to do, let me know and I'll be there." And that's kind of how it happened. But it was Marcus that arranged the song.
CB: I personally was excited to hear it because I am an extreme Janet Jackson fan. That was all I listened to for the first six or seven years of my life, so I was completely blown away that anybody would take it there.
CD: I love the way Marcus wrote it. It was just so different. It wasn't so far away from the song that it was like, "What is this?" But it was different enough that really you got a whole different energy from it. I loved it.
CB: I would hope that she would get a chance to hear that.
CD: Yea, I know man. I've heard that she may have heard it. But I don't know. Marcus did a great job arranging that one.
CB: Who are some of your favorite vocalists and how do you think they've influenced your style, your delivery and your taste?
CD: I think for sure Sarah Vaughan. She's gotta be the No. 1, I think. It changes, but she's definitely one of my all-time favorites. She inspires me on so many levels but I think, for me, she's inspired me to find my style. Anytime you play Sarah Vaughan, you immediately know that's Sarah Vaughan singing. Whether you know it because of the texture of her voice, her vibrato, or the way she improvises, you know that's her sound. That's one thing I've taken from her: Find your own personal style. And obviously your sound comes from checking out the greats and the legends, and really honing in on your own specific sound.
I love Lalah Hathaway. I love her because I was told when I was maybe 16 or 17 that I sounded like her, but I never really checked her music out. But people always used to tell me, "You sound like Lalah Hathaway." So I thought, "Let me check out Lalah Hathaway," and I learned the way she navigates her voice. With us having such similar textures, I took from her how she navigates her voice, where she places things and her ability to use her range. I just love her ability to her use her range.
I love Mary Mary. Especially when I was a little younger and I was really interested in learning how to run and riff, I was really checking them out a lot. There's so many others. Stevie Wonder. Donny Hathaway. This list goes on and on.
CB:I was on your website doing research on you and I noticed that you have some other R&B songs recorded as well. Is R&B a field that you like to transition to or did you want to stay mainly focused on jazz?
CD: Well, I think the best part about jazz is that it's such a broad word. The genre can represent so many different styles, so its hard for me to say whether I want to transition into any other style, because I don't know if I can specifically name what I sing jazz, R&B, hip-hop or anything. I think mostly what I want I want to do is, regardless of style or genre, I just want to touch people with my music. If the lyrics don't touch people, I just want the chords or the harmony to touch people. I honestly love singing every style of music. I don't know if I can name myself specifically a jazz singer. I love all styles of music. I sing jazz because, within jazz, you can go so many different routes.
CB: What can we expect to hear from you in the future? Are you working on any projects?
CD: Yeah, you can expect to hear a full-length album from me very soon, within this year. I just sort of started editing the music so I'm nearing the process of releasing, I think. I'm really excited about releasing my music because it's very special to me and I hope that people find it as special as I do.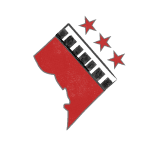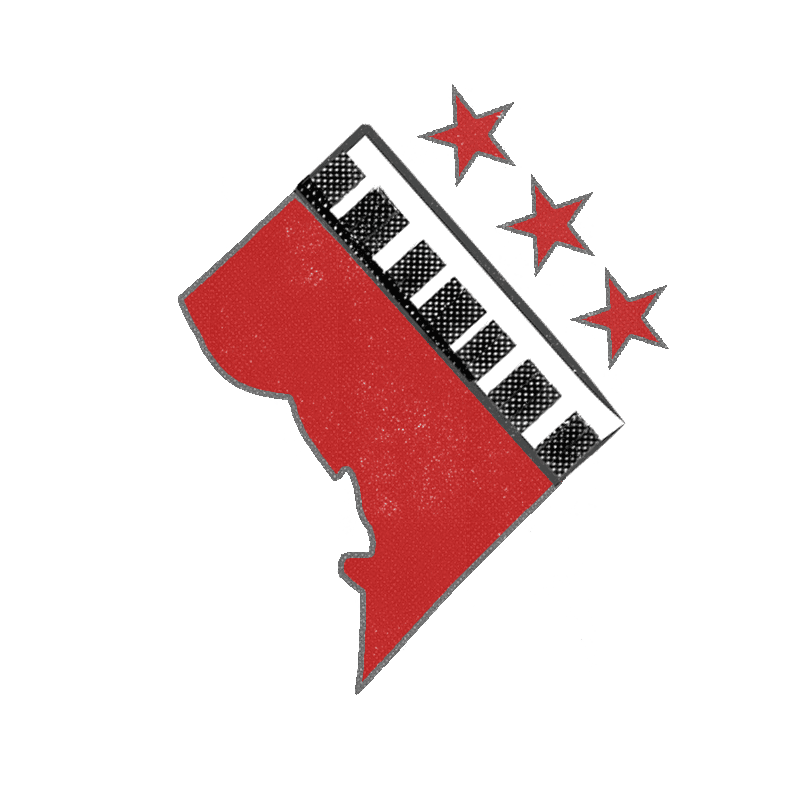 Comments
comments