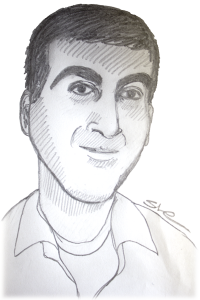 Sriram Gopal
Swing District
---
During the first half of the 20th century, popular performers rarely wrote their own material. A record company would sign a singer to a contract and assign someone from the A&R department to match tunes by professional songwriters with that particular entertainer. That all changed when Beatlemania swept the world. The public not only saw a group of photogenic young lads; they recognized four brilliant minds capable of writing songs that would prove to be timeless. Today's glossy pop music still follows the old way of doing things, but the Beatles started a trend that gave rise to the likes of Bob Dylan and Joni Mitchell. Their legacy continues in countless young people jamming out on new songs in the basement or garage. If you expect to be taken seriously in popular music today, you'd better write some tunes.
But in the world of jazz vocals, it would seem that this shift never took place. For every singer with great songwriting chops, there seem to be 10 who simply never compose. Certainly, there are notable exceptions; in the late 1950s and '60s, for example, Abbey Lincoln and Nina Simone proved themselves as major songwriting talents. And over the past few years, the local vocalists Lena Seikaly and Akua Allrich have recorded a number of their own songs. But these are anomalies. The vast majority of vocal gigs I see are built entirely around standards.
To help identify the barriers keeping singer-songwriters from emerging in jazz, I spoke with Chris Grasso. An accomplished pianist who books talent for the Mandarin Oriental Hotel in D.C., he has made a career of working with jazz singers and has accompanied many of the area's best. Grasso immediately noted that a performance is constructed on two basic building blocks: a skilled musician and a great song.
"Songwriting is much harder than people think it is," Grasso said. "People love great songs, and there's not a lot of great songs being written."
There is no doubting the level of craft required for strong songwriting, and it's true that even great instrumentalists such as Louis Armstrong were not primarily known for their compositions. Yet many of the genre's great players – think Thelonious Monk, Wayne Shorter, Dizzy Gillespie, Duke Ellington – also composed some of its most memorable songs. I could easily make a pages-long list of my favorite instrumentalist-composers, but I would be hard-pressed to come up with a comparable list of singer-songwriters.
Besides the lack of precedent for songwriting vocalists, it's also clear that commercial considerations act as a hindrance to original vocal jazz. Grasso makes it clear to the acts he books that singers at the Mandarin Oriental are expected to play standards.
In our interview, he agreed that demand from audiences and venues were an obstacle. "Decent amounts of money come with demands to please the audience," Grasso explained. "It's much harder to get a paying audience for original material."
This lack of demand for original music is borne out not only in live performances, but in the albums that receive exposure. For example, Jane Monheit has achieved impressive levels of success for a jazz artist. While no one denies her abilities, there is nothing innovative in what she does, and she isn't a songwriter. Diana Krall, on the other hand, released a fantastic album that featured a number of songs she'd co-written with her husband, Elvis Costello. But it proved too out-of-the-ordinary for the industry, and was largely panned by critics. Despite its compositional pedigree, the record never matched the popularity of her Live in Paris, which was mainly comprised of standards.
One approach Grasso has adopted to expand the repertoire heard in the Mandarin's jazz lounge is to expand the songbook itself. He collaborates frequently with the area vocalist Sharón Clark, and they have developed a set list of songs that are rarely heard in a jazz context, mainly well-known melodies from the 1960s and '70s. There is precedent for this. After all, many of the most beloved jazz songs began their lives as show tunes.
There is no denying that the standard repertoire needs to grow and evolve, but as someone who values creativity on the most personal level, simply highlighting songs from another past era still doesn't cut it for me. At CapitalBop's last D.C. Jazz Loft, I had the opportunity to hear the vocalist Heidi Martin play an entire set of originals. The singing and playing were fantastic, but the stories she told in between tunes, describing where the songs came from and what she sought to portray with them, was as engaging as the lyrics themselves. This level of connection with an audience is impossible when a vocalist sings the 10 millionth cover of "Bye Bye Blackbird," or unnecessarily adds to the myriad Ella Fitzgerald or Billie Holiday tributes that are already out there. While commercial and artistic considerations have prevented the rise of the jazz singer-songwriter, I'd encourage vocalists to break out their pens. The jazz world at large might not be appreciative of your efforts, but at least one jazz writer definitely would be.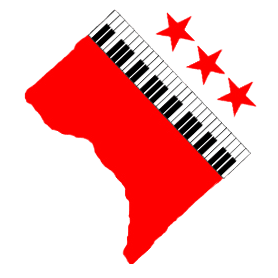 —
Sriram Gopal is CapitalBop's monthly columnist. He can be reached at [email protected]
Comments
comments