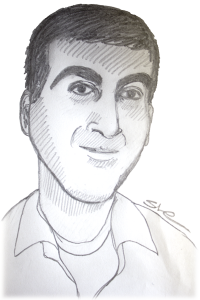 Sriram Gopal
Swing District
---
"Jazz and Justice" has long been the motto of D.C.'s WPFW-FM. The community radio station, located on the dial at 89.3 FM and part of the Pacifica network, was founded in 1977 with the mission of providing "outlets for the creative skills and energies of the community, to contribute to a lasting understanding between individuals of all nations, races, creeds and colors, and to promote the full distribution of public information." The station became a vital source of not just alternative political commentary, but also music that was considered unviable on commercial outlets. PFW, as it is known in shorthand, was the only place local audiences could turn to hear a program dedicated to issues facing Native Americans, or a literary program featuring out-of-the-mainstream authors. For much of its existence, PFW has also been the most reliable local outlet for jazz broadcasting, with programming ranging from traditional blues to free jazz. Now, the richness of WPFW's content is at risk.
"There was no other source for the kinds of things we were doing," said Bobby Hill, the station's former program director, referring to the times before and after another local station, the now-defunct WDCU, also featured jazz. "For many years, there was no other choice within the jazz community."
Hill resigned from WPFW in December after a series of highly controversial changes were implemented. The Washington City Paper published an excellent piece that month giving a history of the station and a play-by-play of what had happened; here's a very brief summary of the recent events. The roots of WPFW's problems stretch back to internal politics between Pacifica, WPFW and a prominent former staffer. However, as with most disputes of this sort, it really boils down to matters of dollars and cents.
Current General Manager John Hughes assumed his position at the station in 2011, taking control of an organization with chronic budget deficits and decreasing listenership. WPFW received up to 90 percent of its income from listener donations, and those donations were dropping as the audience aged and the economy tightened. At the end of November 2012, Hughes announced plans for a number of drastic changes, which included canceling many long-running programs, syndicating broadcasts from NPR and Public Radio International, changing its daytime programming to an almost all-talk format, and moving its jazz programs to post-rush hour and late-night slots. His decisions were met with fierce resistance, and Hughes – who did not respond to requests for comment – stepped back on some issues. He has since reinstated some shows that he'd planned to cut, and elected not to syndicate any national broadcasts. But there is no doubt that WPFW's public face has changed permanently.
"It's a new look," Hill said. "It may work, but that remains to be seen. I don't have a pulse on the community to see how they feel about it."
Unfortunately, WPFW's story is being repeated across the country, with community radio stations either folding or completely revamping their business models – which often means cutting down on music such as jazz. At the risk of sounding sentimental, it would be a real loss if jazz lost this key route of exposure. Jazz is already mistakenly viewed as a museum piece, as an art form that is created in an ivory tower. The free and widespread access that radio gives people to the music can help dispel this myth. And when you listen to a station like PFW, mainstream, classic and cutting-edge jazz are played side by side, giving listeners insight into the range of tastes and experiences to which this music can appeal. Now, people who seek art – and opinions – that defy the increasingly segmented popular culture will lose an important source.
There are a multitude of reasons why this is happening, but the two central explanations lie in a major regulatory change and the advent of new technologies. First, Congress passed the Telecommunications Act of 1996. Just a couple sentences in the massive bill lifted the caps on the number of stations a company could own. Under the deregulation, conglomerates like ClearChannel went from owning dozens of stations to owning thousands.
"Once the dust settled, these radio station group owners realized they had overpaid for the stations and immediately started making cuts and consolidating programming to save money," said Jean Cook, director of programs for the Future of Music Coalition, an education, research and advocacy group for musicians. "Program directors and news departments were cut across the industry and the commercial dial became more homogenous."
Then, there is the rise of the internet and on-demand outlets. As Cook noted, a recent Nielsen study showed that radio is still the dominant way that people access new music, and tapping into new listeners is increasingly important to the jazz world. Unfortunately, that same study shows that the writing may be on the wall for both commercial and community radio, because teens listen to music through YouTube more than through any other source. Furthermore, outlets like Spotify and Pandora not only allow a listener access to her favorite artists without charge, but expose her to new music at the click of a button.
These technological changes and the resulting shifts in listener behavior make the choices facing community radio are all the more difficult. The central question for WPFW is whether changing its programming to increase listenership and donations undermines its very mission, which is to serve under-represented communities. I am not concerned about people like myself, white-collar professionals who have access to more gadgets and information than is probably healthy. While I would miss PFW if it went away, there would be no shortage of outlets to help me fill the void. After all, I haven't subscribed to a print newspaper since 2003 and haven't bought a CD since 2006, yet I still have no problem getting news and music, both in and out of the mainstream.
What concerns me are the people that don't have this same level of resources. It would be shameful if communities that are often ignored lost one of the few remaining outlets for their voices to be heard. There are at least two potential avenues of recourse for such folks. Reversing the consolidation of radio stations would be the first step.
"The FCC reviews its media ownership rules every four years. So every four years, there is an opportunity to make the case to the FCC why large station group owners should not get larger," Cook explained. "It's through massive public outcry in 2002 that consolidation stopped where it did."
There is also a grassroots movement of sorts aimed at expanding non-commercial radio. Headed by the Prometheus Radio Project, these organizations are trying to establish a network of micro-radio stations, sometimes referred to as Low Power FM. These stations can be run on limited non-profit budgets and are designed to serve the interests of local communities. This avenue arose because in 2010, Congress passed the Local Community Radio Act, which President Obama signed in January 2011. The Federal Communications Commission has started establishing regulations under this law, and will be issuing thousands of licenses. Community groups may be able to apply for them in the near future.
I can't say that I'm very optimistic for the future of stations like WPFW, but I take hope in knowing that if the current community radio infrastructure collapses, there at least exists a possibility for a new system to take its place. Whether communities will be able to organize around this possibility remains an open question.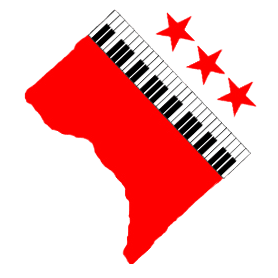 —
Sriram Gopal is CapitalBop's monthly columnist. He can be reached at [email protected]
Comments
comments