Happy holidays! The holiday-themed concert season is upon us, and familiar faces and beloved traditions return to the District over the next four weeks.
Next week, trombonist and big bandleader Eric Felten presents his annual re-creation of The Nutcracker — that is, the Billy Strayhorn and Duke Ellington suite based on the Tchaikovsky ballet. Trumpeter Joe Herrera joins guitarist Rodney Richardson for their yearly Christmas Eve show; the day after Christmas, favorite son of Washington and master bassist Ben Williams hosts his now-annual holiday concert at The Hamilton. A day after that, Jazz Night in DC organizer and vocalist Dick Smith helps organist Greg Lamont lead the last concert of the year at Westminster Presbyterian, D.C.'s jazz church. 
For non-holiday themed fare, the first Herbie Hancock International Jazz Competition's final stages take place Dec. 2-3; the finals go down at the Kennedy Center Dec. 3. And the Smithsonian Jazz Masterworks Orchestra presents a special program on the role of Islam in the development of jazz Dec. 8.
As always, this just a sampling of shows this month. Check out the full spread over at our D.C. jazz calendar for a comprehensive list.
Béla Fleck and The Flecktones
Monday, Dec. 2, 8 p.m.
Strathmore Music Center – Concert Hall
Banjo player Béla Fleck has always performed at the crossroads of bluegrass and jazz. Both styles require a large degree of technical skill and virtuosity, and are built on traditional songbooks that go back generations. Fleck's indebtedness to jazz was evident on his first album — on which he covered Chick Corea's "Spain" — and since then he's collaborated with Corea, tabla master Zakir Hussain and McCoy Tyner, and performed at numerous jazz festivals with his genre-bending band The Flecktones.
He performs with that group's original line-up, consisting of Victor Wooten on bass, Roy "Future Man" Wooten on synth-guitar and synth-drums as well as Howard Levy on harmonica and keyboards.
Freddy Cole "For the Holidays"
Thursday, Dec. 12 – Sunday, Dec. 15, 8 and 10 p.m. all nights
Blues Alley
Yes, Freddy Cole sings and plays piano like his older brother Nat King Cole, but that's about where the similarities end. Where Nat's warm, silky voice lent itself to big-band pop and smooth crooning, Freddy's voice is more rooted in the blues — smoky and coarse, but in a distinctive way — and he certainly does not lack for swing.
He performs his annual run of holiday shows at Blues Alley, at which he's known to play his brother's signature hit "The Christmas Song."
Janelle Gill: Tribute to Mary Lou Williams
Friday, Dec. 13, 6 p.m.
Westminster Presbyterian Church
Janelle Gill is a highly emotive pianist whose lush playing embodies the impressionistic, colorful harmonies of modern jazz as well as the lyrical qualities of older masters like Keith Jarrett and Mary Lou Williams.
Gill leads a tribute to Williams — the great, undersung godmother of modern jazz piano — with an all-star local cast: Marshall Keys on sax, Kenny Rittenhouse on trumpet, Herman Burney on bass and Kelton Norris on drums.
The Art Ensemble of Chicago
Saturday, Dec. 14, 7 and 9 p.m.
Kennedy Center – Terrace Theater
"Great Black Music: Ancient to the Future": Under that motto, the Art Ensemble of Chicago, founded by the singular saxophonist and improviser Roscoe Mitchell, has pursued its own vision of creative improvised music that also seeks to unite the whole history of African American music. See "Ja" from the group's 1979 album Nice Guys, where dirge-like free improvisation transforms into a swaying Afro-Caribbean, reggae-adjacent number, then peaks with blaring collective improvisation.
The group performs in celebration of its 50th anniversary. Two separate sets at 7 and 9 p.m.
DeAndrey Howard's Collector's Edition
Sunday, Dec. 29, 6 p.m.
Alice's Jazz and Cultural Society 
Trumpeter DeAndrey Howard has been a longtime leader in the straight-ahead scene — he's an elder of the community, and a co-founder of the Jazz and Cultural Society venue in Brookland. He plays in an unhurried, strolling style that invites you right into the music alongside him. He plays with his regular group Collector's Edition.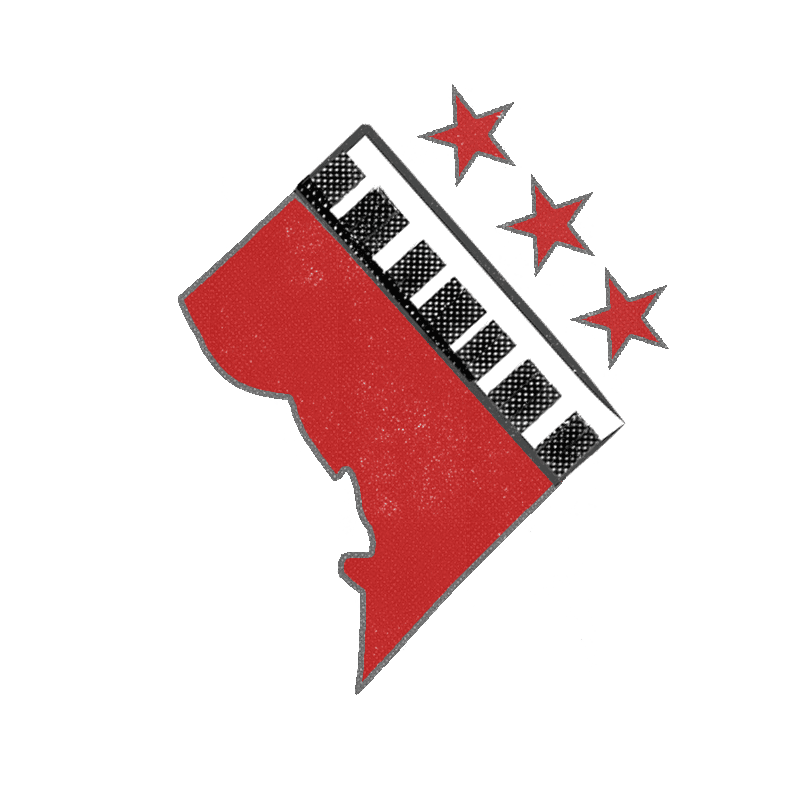 Comments
comments