WPFW Honors Omrao Brown
Bethesda Blues & Jazz
Monday, July 11, 2016
For 90 years, with a few interruptions, Bohemian Caverns served as a hub for the D.C. jazz community. When the Caverns' closure made the news in March, musicians and listeners across the country understood that they were losing more than a jazz club; they were losing a musical home, a place where they could come to find inspiration and support.
To recognize the loss of that storied resource, WPFW 89.3 FM, D.C.'s "jazz and justice" radio station, hosted a concert and awards ceremony honoring the Caverns' final owner and manager, Omrao Brown, at Bethesda Blues and Jazz on Monday, July 11. The event, coordinated by WPFW Local Station Board Chair Olayimika Cole and Desiree Samira of DSE Live, also served as the latest in the station's consistent stream of fundraising efforts.
But despite the sobering circumstances of the event, no pallor hung in the room; the focus of the night was celebration. Each speaker, presenter and musician had their own story to share or sentiment to offer, but each contributed to the night's greater narrative. Throughout, an invisible spotlight was on the role Brown had played for the past decade, fostering a broader network of connections within the D.C. jazz community.
Known as D.C.'s "sole home of soul jazz," the Caverns long embodied the fusion of progressivism, tradition and timelessness that gives the D.C. scene its life. At its helm, Brown understood the club proprietor's job as one of curation, but not control. In keeping with the philosophy of jazz as a living tradition, the Caverns encouraged each artist to explore the full extent of their individuality.
The evening's music was a fitting tribute to the freedom of expression that the Caverns encouraged. After a series of opening remarks by prominent voices in the District's jazz community, a quartet fronted by alto saxophonist Fred Foss kicked off the evening with a blazing rendition of Bronislaw Kaper's "Invitation." The quartet showcased a range of distinct personal styles, all within a hard-bop framework. Drummer Nasar Abadey grounded the set with a powerful groove, leavened by James King's delicate bass lines and Janelle Gill's piano accompaniment floating above. The quartet was joined at the spur of the moment by young tenor saxophonist Elijah Jamal Balbed. The 25-year-old stood apart from his elder cohort visually, by his loose jeans and a black t-shirt stamped with Chuck Brown's name, but his soloing, grounded in the language of hard bop, served as his bridge to the veteran musicians surrounding him.
The straight-ahead jazz tradition received its due recognition again from a trio led by the virtuoso pianist Dwayne Adell. But Monday's performance, in keeping with the Bohemian way, showcased artists drawing from styles that went well beyond any form of bebop or post-bop. Saxophonist Marcus Anderson covered Marvin Gaye's "What's Going On," and violinist Chelsey Green did Donny Hathaway's "People Make the World Go 'Round," garnering nostalgic enthusiasm from the crowd.
And pianist Federico Peña offered a touch of contemporary flair with his own composition, "Fifteen," performed with a quartet that featured drummer Quincy Phillips—who also served as Peña's co-emcee for the night's musical segment. Spurred along by Phillips' locomotive drumming, "Fifteen" hit a high point with soprano saxophonist Marshall Keys' solo. As his solo gained momentum, Keys spiraled further and further upwards, and Peña joined in with a sequence of ascending chords; as the two burst into the final melody, the audience was pulled upwards along with them, erupting in a wave of applause.
The evening's two most pensive moments came in solo performances from world-renowned bassists—further proof that D.C. merits its reputation as a bass town. Tarus Mateen performed an original composition, written recently, consisting of an amalgam of grooves and virtuosic lines underneath a prepared electronic track featuring speeches within a Black Nationalist theme, including a 1965 Malcolm X address that ruminated on the imperative that communities of color demand justice for violence done against them. It was an unequivocal work of social commentary, faithful to D.C. jazz's activist tradition and WPFW's history as a home for Black counterculture. Mateen's piece, incisive and disruptive, worked as a complement to many other artists' covers of songs focused on themes of love and healing. It was especially poignant in light of the homicides of Philando Castile and Alton Sterling not even a week before—painful reminders of law enforcement's ongoing history of brutality toward the American Black community.
Rising bass star and D.C. native Ben Williams followed with a piece that began as a free improvisation on upright bass, then flowed into Nirvana's "Smells Like Teen Spirit" (featured on his 2015 album Coming of Age). Williams' performance, stripped-down and measured, was like a breath of fresh air amidst the complexity and emotion of the evening. Not a note was out of place; every phrase sang forth with clarity and intention.
Lyrical expression was another theme of the night, coming in the form of offerings from poet Dehejia Maat and vocalists Christie Dashiell, Kiyem Ade, Heidi Martin and Akua Allrich. Martin was a standout, fusing her poetic verse with ample instrumental features for her band, which consisted of Gill, Mateen and drummer Charles Wilson. The instrumentalists seemed attuned to Martin's every impulse, inserting their own personalities where appropriate yet never covering over her husky, textured tone and delicate wordplay.
Allrich, who closed the night, offered another stunning performance: Her passion and focus were so electrifying, she had the audience in hoots and hollers by the middle of the first verse.
As emcees, Peña and Phillips' irreverent banter bridged the transitions from act to act. The pair also served as a house band of sorts, accompanying a wide variety of acts over the course of the night. Most importantly, Peña and Phillips—or Fede and Quincy, it feels more appropriate to say—brought to Bethesda Blues & Jazz a glimpse of the fraternity that defined an average weekend at the Caverns. They ribbed each other, made jokes, told stories and offered heartfelt praise to their collaborators onstage. When Omrao Brown finally took the mic to speak at the end of the night, the majority of his time was spent recalling antics that he and Phillips had gotten into in years past. And with each new story, the audience was drawn further and further into history: not just of the Caverns itself, but of the lives of those who made the club matter.
In a way, it was dispiriting to see one local organization's downfall become the stuff of a fundraiser to keep another alive. WPFW has felt the crush of hardship that has hit much of the media economy – but especially community radio – in recent years. And Bohemian was battered by similar headwinds: a consumer climate that is increasingly hostile to the local-scale, interpersonal networks that are the foundation of the jazz community. Taken alongside the recent demise of other D.C. jazz venues – HR-57, Cafe Nema, Dukem, Black Fox Lounge, Utopia – Bohemian's closing represents a serious threat to the continued survival of a musical community that has helped set WPFW apart from any other Pacifica or DMV-based station, as a resource for radical Black thought and innovation.
But Monday's event was, in spite of all this, a triumph. It wasn't really a performance, and it certainly wasn't a typical jazz show. It was a reunion of the community that had helped give life to Bohemian Caverns during Brown's tenure over the past 10 years—and it was a tribute to the man who brought them together in the first place.
Brown was more than a proprietor or businessman; he was an active curator of his community, an advocate for artists' well-being who would rather see his club take a hit on a bad night than give a band less than they'd agreed upon. It is appropriate that WPFW, a station established in D.C. as an unapologetically Black, leftist, independent community resource, led the celebration of his work.
But before the music began, a handful of speakers spoke onstage, including WPFW general manager Jerry Paris, singer-activist Aaron Myers and storied WPFW DJ and activist Tom Porter. Journalist Michael J. West delivered a lengthy and eloquent speech—as might be expected from a veteran jazz critic—but it boiled down to a single line, delivered with a small smile: "When we were at Bohemian Caverns," he said, "we were home."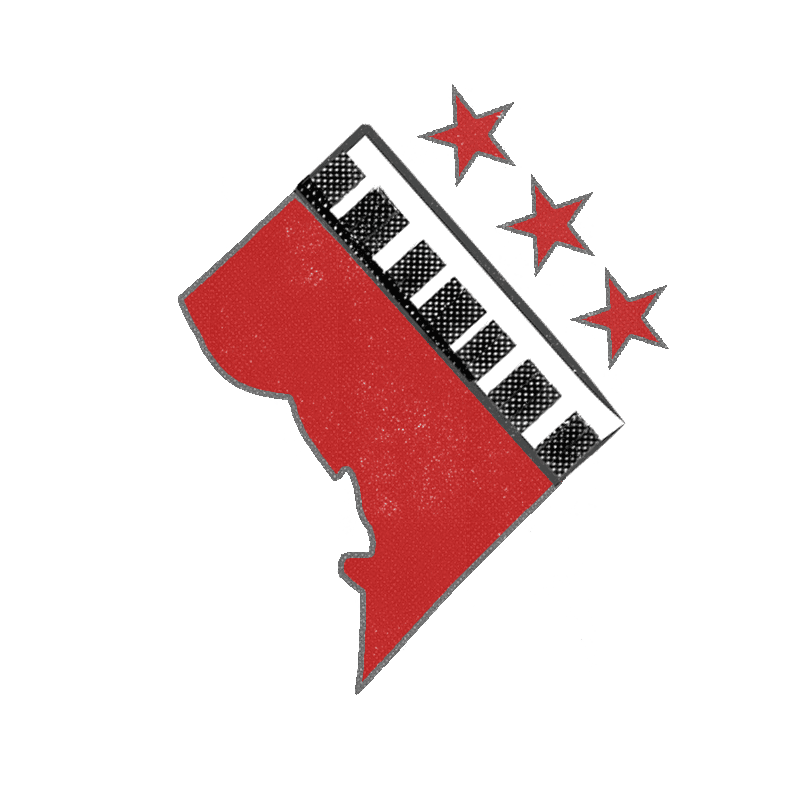 Comments
comments