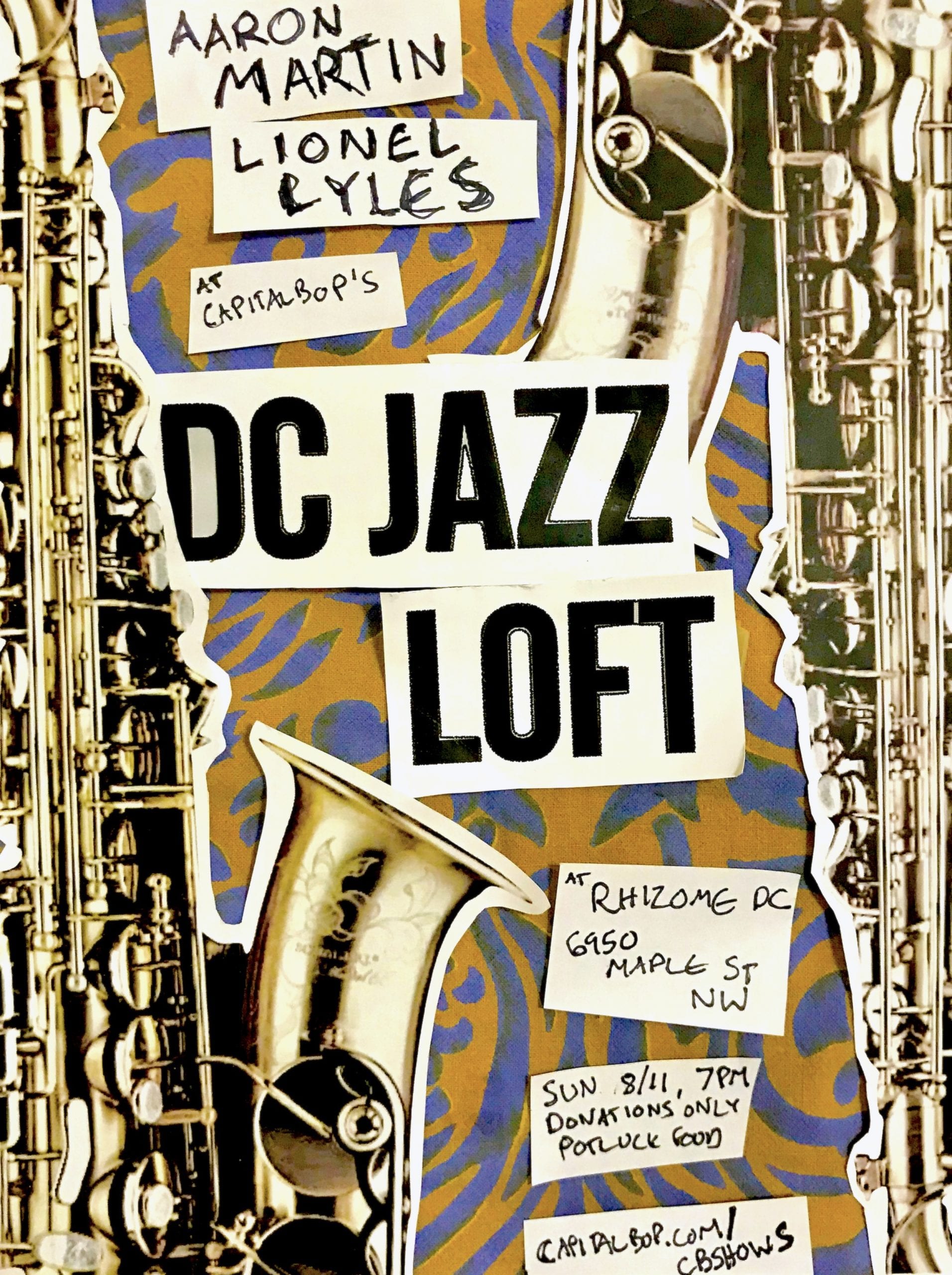 This month's DC Jazz Loft features two veteran saxophonists with cutting-edge ideas, each leading his own band. Come to Rhizome DC on Sunday, August 11, for an evening of music, community and home-cooked food. The show is all-ages and donations-only; 100 percent of your door donations go directly to the artists performing.
Aaron Martin
In 2016, CapitalBop editor-in-chief Giovanni Russonello wrote, "[Aaron] Martin is a veteran musician of inestimable originality, and he maintains a supreme focus on the facets of his own personal sound." Martin was named D.C.'s "Best Overlooked Jazz Veteran" by the Washington City Paper in 2014, but he's also a living legend to some. Martin has had a quieter presence on the scene recently, leading fewer projects. We are excited to welcome back Martin, a DC Jazz Loft stalwart, at our new Rhizome home for the first time.
On why Martin's playing is special, I don't think I can do much better than Gio:
Acoustic free jazz has about a 55-year history now; its mission is stretched between the liberation of melody from structure, and the liberation of narrative from melody. Some of the avant-garde's saxophone icons—most famously, Charles Gayle and Peter Brötzmann—question whether notes are even needed, or helpful, in telling a story. Can other utterances do something more?
Martin is connected to those players by artistic lineage and temperament, but he's a melody player. His phrases leap octaves, linger on notes that feel both sour and colossal, maintain stern convictions. He often bundles his notes in tight clusters, like the wires of a tiny explosive device. At the core of his work is a deep personal lexicon, and from time to time you'll hear him repeat phrases, patterns or scales; these may become a listener's favorite parts of [his album], a familiar face in the storm.
Lionel Lyles
As far as D.C. jazz is concerned, Lionel Lyles might be the hardest-working man in show business. At the very least, he's hustling: His hearty, clean sound on a host of different horns has become familiar at venues across town, though by no means an unwelcome one. Lyles has been tougher to find recently, though, working on his latest session with his quintet, a process that culminated with the release of a new album, Simplistically Complex, earlier this year.
Hot off that release, Lyles has been throwing himself back into gigging. Come hear brand-new ideas from the respected composer and improviser at the loft. And before Sunday, you can stream Simplistically Complex on all major platforms. The album is a hard-hitting and jubilant post-bop trip from protest to reverence, pairing well-worn styles (that fans of Art Blakey, Freddie Hubbard and Cederal Walton will dig for sure) with of-the-moment spoken-word pieces on the state of the country. Two titles are "Alternative Facts" and "Global Warming." He's not pulling punches.
Like always, the loft gets going at 7 p.m., and it's at Rhizome DC, just steps from the Takoma Metro stop. Any musicians who come out are encouraged to bring their instruments; the night will end in an open jam, and anything can happen at the loft.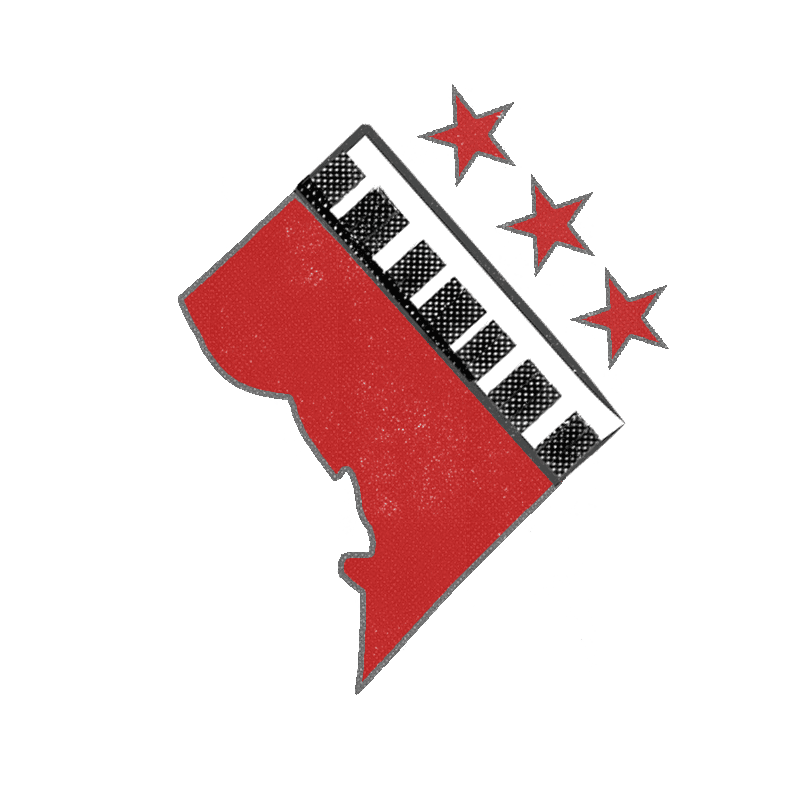 ---
In case you're new to the DC Jazz Loft's saga: In 2010, CapitalBop founders Giovanni Russonello and Luke Stewart put on the first DC Jazz Loft at Red Door, an artist-run studio space tucked in an alley just north of Chinatown. As more artists joined in and audiences grew, the loft became not just a jazz show, but a reliable facet of the D.C. arts scene at large. Red Door was eventually demolished to make way for new construction (oh, D.C.) and the loft bounced around to other venues before landing at Union Arts in 2013, where it stayed for three years before again meeting its end at the hands of developers.
Part of the problem was that the CapitalBop team wasn't sure where to take the loft after that. We couldn't find a place that would allow us to maintain the spirit of insurgency and liberated expression that was so important to these shows. But now, D.C. again has such a place: Rhizome DC is a collectively run space in Takoma that has become a haven for creative artists of all stripes. Thanks to Rhizome, the DC Jazz Loft has a home again, and it's here to stay.
Comments
comments