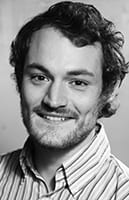 Giovanni Russonello co-founder + editor-in-chief
Giovanni is a co-founder of CapitalBop, and a music critic who covers jazz for the New York Times. He previously served as a contributor to the Washington Post, the FADER, JazzTimes, NPR Music and others, and hosted "On the Margin," a books show on WPFW-FM. As head of CapitalBop, he has covered the D.C. jazz scene since 2010. (He is no longer directly involved in the presenting of CapitalBop's concerts.) He graduated from Tufts University with a bachelor's degree in history, where he edited the daily student newspaper and was involved in the successful movement to demand a degree program in African-American studies. Reach Giovanni at [email protected] Read him at giovannirussonello.com or nytimes.com/by/giovanni-russonello. Follow him on Twitter at @giorussonello.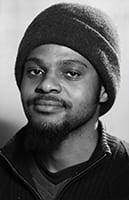 Luke Stewart co-founder, director of presenting + avant music editor
Luke Stewart is a DC/NYC-based musician and organizer of important musical presentations. He also has a presence in the national and international professional music community. He was profiled in the Washington Post in early 2017 as "holding down the jazz scene," selected as "Best Musical Omnivore" in the Washington City Paper's 2017 "Best of DC," chosen as "Jazz Artist of the Year" for 2017 in the District Now, and in the 2014 People Issue of the Washington City Paper as a "Jazz Revolutionary," citing his multi-faceted cultural activities throughout DC. In DC his regular ensembles include experimental jazz trio Heart of the Ghost, Low Ways Quartet featuring guitarist Anthony Pirog, and experimental rock duo Blacks' Myths. As a solo artist, he has been compiling a series of improvisational sound structures for Upright Bass and Amplifier. As a scholar/performer, he has performed and lectured at Harvard University, Johns Hopkins University, Medgar Evers College, George Mason University, Wayne State University, University of Montana, New Mexico State University, and the University of South Carolina. He holds a BA in International Studies and a BA in Audio Production from American University, and an MA in Arts Management and Entrepreneurship from the New School. Reach Luke at [email protected] Follow him on Twitter at @lukeostewart.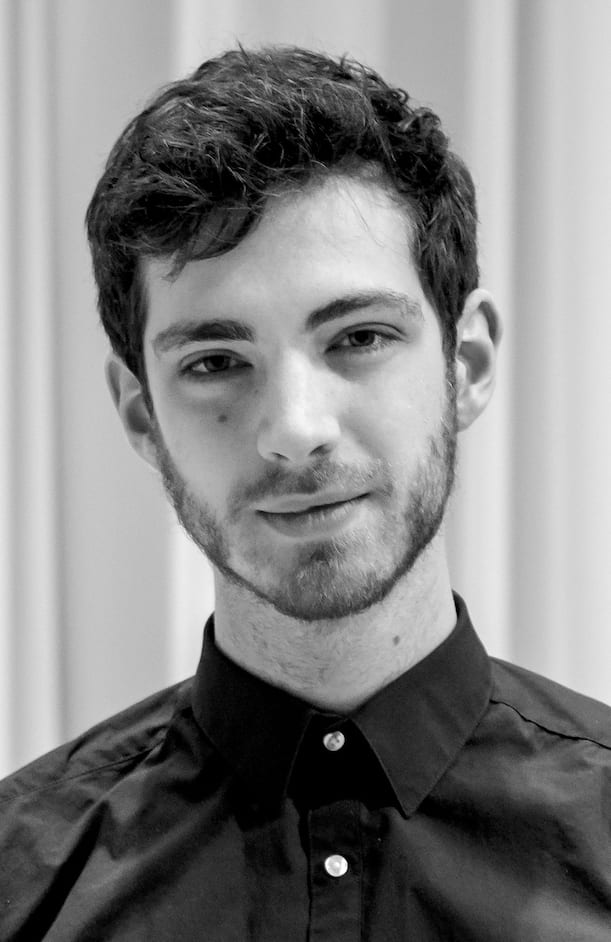 Jamie Sandel managing director
Jamie is a musician and creative producer based in Northwest DC. He was raised in Silver Spring, MD by theater artists who dedicated their careers to social change, and who helped him understood that art is both personal and political. Jamie taught himself videography to evangelize the power of live music, and thinks like a musician even when he's behind a lens. The same goes for setting up a microphone, creating graphical media, presenting a concert, or writing — each of which have become important elements of his work. Jamie has played bass with Misfit Marti, Bartees Strange, Rahiem Supreme, and others; he plays violin with Sarah Hughes' Zara, Eli and the Waltz, and in LMB, his duo with hornist Abe Mamet. He collaborates often with T.L. Benton of Mecca Filmworks as a cameraman and producer. Reach Jamie at [email protected] Follow him on Twitter and Instagram at @wjsandel.

Kelsye Adams presenting associate
Advocacy is her artistry. Kelsye has been an organizer since 2016 during her tenure in college. She first started as a finance intern through VCU at the Democratic Party of Virginia, later becoming Virginia Governor Ralph Northam's The Way Ahead PAC Finance Director. From there she began helping the very cultured organization Long Live GoGo here in Washington, DC and helped curate its Moechella platform utilizing gogo music as the intersection of politics and culture. Kelsye also serves on the U ST Neighborhood Association and is a board member for The Live Movement National/Howard chapter. Kelsye completed the Nonprofit Management Certificate Program at Georgetown University in 2021. Kelsye was brought on as a team member of DC Vote in January of 2022 as DC Vote's Program Director. Kelsye plans to continue the utilization of the culture to create innovative pragmatic programming both locally and nationally to amplify the need for DC Statehood. She believes the time is NOW for DC to become the 51st state of the United States. Kelsye, our new managing associate is nothing new to the CapitalBop team as she was brought on board in 2021 for NEXTfest as Program Manager. Kelsye plans to continue to utilize her many attributes to help DC remain Chocolate City and keep it's true culture.

---