Ahmad Jamal first sat down at a piano at the age of 3; was playing Liszt and Ellington by age 11; joined the local musicians union in Pittsburgh at age 14; and went on to have an eight-decade career as a musician of the highest caliber. Even after all of that, he would be the first one to tell you: "I'm trying to figure out what the black and white keys do after 86 years!"
The NEA Jazz Master is one of the few remaining undisputed principals on his instrument. A pianist with a firm grasp of both the European and American classical music canons — the latter being his term for "jazz" — Jamal has pursued a singular vision of small-combo dynamics and highly lyrical playing. You can hear that plainly in his 2019 album Ballades, a collection of seven solo and three duet recordings of signature pieces and other standards; his majestic spareness and beautiful touch made it a standout record of last year. Furthermore, thanks to hip-hop producers like Pete Rock and J. Dilla sampling his work, Jamal's playing became foundational for modern fusion maestros like Robert Glasper. It's hard to truly measure his full influence on contemporary music.
These days, Jamal tends to spend more time looking out at the world beyond the piano. Before I started recording our phone call at the end of January, we spent several moments discussing the times we live in now. I started our formal conversation there, and we went onto his philosophies on life, music, performance — and, of course, his upcoming show at the Kennedy Center this Saturday, Feb. 8. This interview has been edited for length and clarity.
CapitalBop: I wasn't going to start here, but you were just discussing "the times we live in now." You've said before that the approach to your music changes according to the times, so how has it changed according to the times we live in now?
Ahmad Jamal: Oh, my music changes every hour, every day, overnight. [laughs] The thing is, we're just receiving vessels, and if you're in tune with your surroundings, we're fortunate enough to maybe contribute something to this world. I try to be in tune so I can make some meaningful contribution — first of all, to myself, and maybe to others.
CB: What does being in tune like that mean? How does one be in tune in the way you talk about?
AJ: Well, being out of tune is what we witness today. A lot of us are out of tune, and that's self-confusion. [Laughs] And that's all over the world, not only in the United States, but all over the world: France, Bolivia, everywhere! That's the chaos we have. If you're not in tune, it's chaos. If you are in tune, then you have some contributions you may be able to make?
CB: How does one get in tune?
AJ: You have to pray. You must have a constant discourse with the creator. I don't impose my philosophy on anyone; I'm just telling people my opinion: If you don't have a spiritual anchor, you got a problem. … The two most important things in life: spiritual anchor and good health. Without those two, you can forget the money and the trappings of the world. … Money is not the key to peace; it certainly helps, but it's not the key. Without good health and a spiritual anchor, you've got problems, because you're going to do the wrong thing with the money. Don't take my word for it: Just look at people with money. How many people are homeless in Washington [D.C.], how many? And you've got all this money! You got the Senators that these folks are paying — me too, because I'm a taxpayer — all these people, the politicians you're paying … and you've got problems and problems on top of problems, and they're increasing. It's gonna get worse before it gets better. It's gonna get worse before it gets better unless the people change.
The two most important things in life: spiritual anchor and good health. Without those two, you can forget the money and the trappings of the world.

Ahmad Jamal
CB: Let me ask this: Keith Richards from the Rolling Stones has said he learns something new every time he sits down with his guitar. Do you feel or experience the same with the piano?
AJ: I'm trying to figure out what the black and white keys do after 86 years! I first sat down at the piano when I was three years old, and I'm still trying to figure out what they do! I learn something new every time I sit down. I sat down early this morning, because what I like to do is get to the piano first. I finally learned that, because if I don't, all this other mess — computers and this and that and Facebook and other junk — it drains you. So I have nothing left for the piano, especially at 89 years old!
CB: You recorded your latest album Ballades during the recording of [the 2017 album] Marseille. Did you intend to record those solo tracks for Ballades? How did that series of recordings come about?
AJ: I did that at the request of my executive producer, Seydou Barry, who talked me into releasing those tracks that I did in between takes of Marseille. I did the two together: I didn't know if I was going to release Ballades as it stands now, but I just went ahead and did some solo takes. He talked me into releasing Ballades after I did some editing and listening and listening and editing and listening.
CB: Some of the songs on Ballades are yours, but some are standards that have been played and recorded thousands of other times by other artists. How do you approach those in the moment?
AJ: Well, we have two bodies of work: the European classical music and American classical music, which is sometimes referred to as jazz. I call it ACM, American classical music: That's what it is. In order to be successful in pianistics or as a trumpeter … to me, you have to explore both bodies of work. I was playing Liszt when I was 11; I was playing Duke Ellington at the same time. The thing that I have learned — as Ben Webster did so eloquently — you have to be able to read these works intelligently, musically. When I say you have to be able to interpret these things intelligently, musically: You have to tell a story.
CB: When you say "You have to tell a story," are you trying to communicate or evoke something more? Whether it's "What's New" or "Poinciana"?
AJ: I think I speak my life through my own compositions more profoundly or as profoundly, let me put it that way. I speak my musical wisdom when I play "What's New" or "Whisperings," which is one of my compositions. That's the last thing O.C. Smith, the singer, recorded: He made "Whisperings" with me. A lot of people don't know "Whisperings" and "Picture Perfect" — those are my two compositions I recorded with O.C. Smith. Interestingly enough, at Kennedy Center, I performed "Picture Perfect" with Jimmy Heath, who just passed away. … So, I really think I can express things through the American songbook and my own compositions.
CB: What are you trying to express?
AJ: Life itself. Life itself, and all of its sadness and trappings and goodness and gladness, whatever. That's what music is about, whether you listen to Ravel's "Boléro" or Duke's "Don't Get Around Much Anymore." Music is about life; it speaks to life and it expresses life. Whether you're a singer or an instrumentalist, it gets across.
CB: I did want to touch more again on Jimmy Heath's recent passing. Are there any favorite memories you have of performing with him?
AJ: I recorded one of his compositions, "Mellowdrama," beautiful composition. I still perform that when I'm out, the rare times I go out. … I don't go out too much anymore because I'm almost retired. I only go out on special occasions. I took some things in France last year and did some things also throughout various parts of the [U.S.] — like, I opened San Francisco Jazz Festival last year. So, I'm still going out but on rare occasions. Perhaps this will be one of my last appearances at the Kennedy Center. I don't know.
CB: What keeps drawing you out?
AJ: [Laughs] That's a very interesting question that involves a long answer! There are different elements involved that keep me coming out. It's not one thing; it's a combination of things.
CB: When you perform at the Kennedy Center, will it be solo or with an ensemble?
AJ: Oh, I always have my ensemble.
CB: When you're in each setting, solo or ensemble, what does each setting make you or allow you to do differently?
AJ: There are a lot of elements involved in that, Jackson — a lot. First of all, you have to understand the personality of the venue — it plays a very important part in your determination of what you're going to perform or what you're not going to perform. The most important factor is you, yourself — me, myself and I — but there are other elements: the nature of the venue, the quality of the instrument you're performing on … the audience itself. It's a very interesting question and it's a very good question and it entails all those things.
CB: And your ensemble is — as it has been for many years — James Cammack on bass, Herlin Riley on drums and Manolo Badrena on percussion. What is it about those musicians that makes them such ideal collaborators?
AJ: That's a very interesting question. What made Freddie Green, who played the acoustic guitar with Count Basie for Count Basie's whole career — why was he there? It's perfect musical chemistry. Why was Johnny Hodges with Duke Ellington so long? Perfect musical chemistry? … That's why they're with me.
CB: You've been leading bands for 72 years now. Is this kind of perfect musical chemistry extraordinarily rare? Have you experienced it before?
AJ: Oh yeah: Israel Crosby and Vernel Fournier [Ed.: the trio that recorded Jamal's most famous album At the Pershing: But Not For Me]. Outstanding musicians. I was Israel Crosby's pianist when I first went to Chicago. He was one of Benny Goodman's favorite bassists. I managed to get him in my group, finally, and get Vernel Fournier, who was very busy in Chicago. That was musical chemistry unparalleled. I've had others too: I've always had some of the greatest musicians in the world.
CB: So, after all of this, what's next for you? Is there anything you still want to experiment with or accomplish?
AJ: [Laughs.] I want to experiment with peace! I want to explore all the elements of peace; that's the most important thing in my life.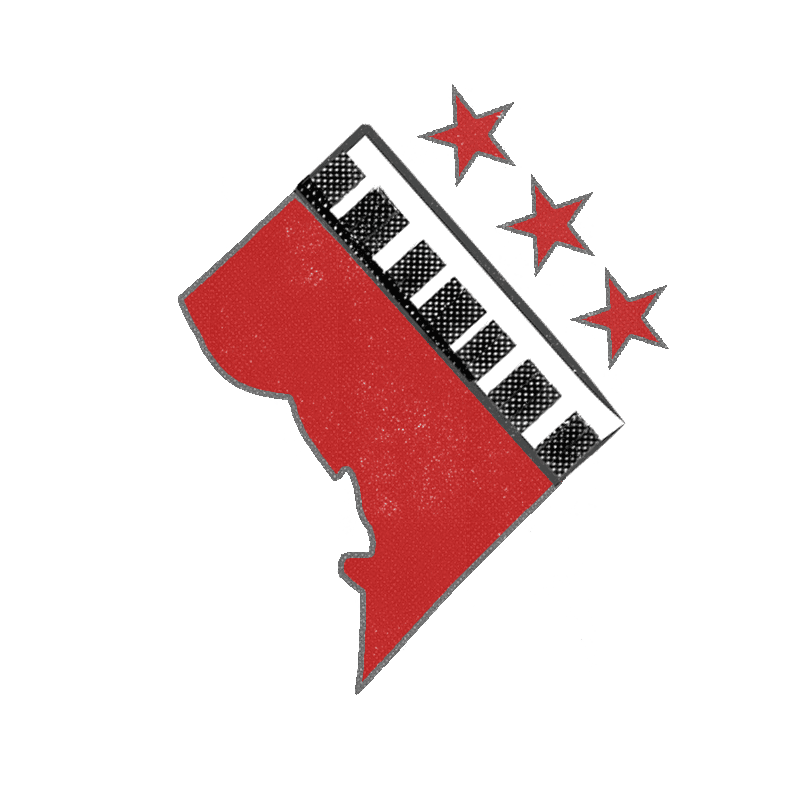 Comments
comments