by Giovanni Russonello
Editorial board
The title, A Speck in Time: Is it a consideration of our cosmic smallness? An argument about how the jazz tradition rolls along, each innovation just a grain of sand? Just some cryptic statement about the fleeting power of rhythm?
All would work fine for the D.C.-area pianist Bobby Jasinski's solid debut album, which spotlights 11 lilting original compositions and an expert trio. Jasinksi has a playful rapport with the bassist Kris Funn and the drummer Lydia Lewis; if A Speck in Time never puts the energy level in overdrive, then feeling this band toy with a gentle, urbane formula that works is reward enough.
---
Selected as one of five discs on "CapitalBop's Best Albums of 2012: Honorable Mention." Click to see the full list.
---
With a steady touch and versatility with groove, Jasinski pulls together a host of influences: Herbie Hancock's warm angularity; the pelting of Chick Corea; dreamlike, trebly echo à la Robert Glasper. In some of his best moments, there's a deep, washing flow of rhythm that comes from Ahmad Jamal. His right hand, mostly devoted to making vamps fall onward and over themselves, lives in the high register – full fists of bright harmony.

The key to the grooves' success is Funn, who played for a few years in Kenny Garrett's band and now accompanies the trumpet star Christian Scott aTunde Adjuah. The power of his role won't hit you over the head; with Jasinski skewing trebly, Funn spends most of the album taking care of the basement. But when he solos (as he gets to do often in this small-group format), Funn pushes restlessly forward while staying composed and definitive in his phrasing. The remarkable depth of his tone overtakes your senses on the title track, "Ganache Panache" and "Keep the Faith." On the last of those, his solo revs up with a sequence of lugged, syncopated quarter-note-triplets, then plows into a few boldly taut phrases, each one playing games with the close link between the song's bass line and melody.
Throughout, Lewis is a sportive accompanist, taking measured liberties in both strutting swing feels and bouncy rock beats. Jasinski proves himself on this record as a smart soloist and a composer of quick, delectable melodic ideas. But what's the biggest takeaway? We need to hear more from Funn, hopefully on a record of his own one of these days.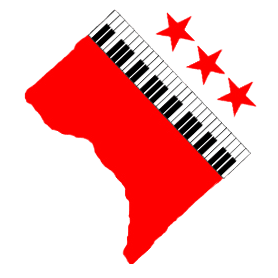 —
A Speck in Time isn't yet available for sale online. You can find more information at bobbyjasinski.yolasite.com.
Comments
comments