by Luke Stewart
Editorial board
Among vocalists in D.C., Chad Carter is one of the hardest working. In addition to his vocal prowess, he is also a successful agent with his Jazz Knights organization.
On his latest release, Let Me Love You, he has done himself the favor of bringing together of some of the most talented and legendary active musicians in jazz. Firstly, the entire album was arranged and directed by Frank Owens, one of the best-respected arrangers in the music industry. Owens' work provides the album a classic, 1950s feel, full of tight and swinging horn arrangements to accompany Chad's voice. Also featured on the album is the pioneering tenor saxophonist Jimmy Heath. With this company, Carter can't lose, and he doesn't.
---
CapitalBop's Best Albums of 2012
#5
---
His treatment of standards such as "You Go to My Head" and "Sweet Lorraine" shows a maturity in his taste. It is on the arrangement of Stevie Wonder's "You Are the Sunshine of My Life" where his voice really shines. On his third release, Chad Carter shows continued development as a skilled vocalist.
Yet he does still have a distance to travel. At times during the album, his vocal pitch wavers a little more than even an all-star band can mask. There are times when he fails to create that engulfing mood that great vocalists can set at any moment; on his previous album, he succeeded more readily in that regard.
But Carter remains one of the District's great male singers. The strength of his pipes and the importance of his organizational skill are not to be underestimated. The latter pays off with the sound of the band: Throughout the record, the music is shrewdly arranged and executed with panache.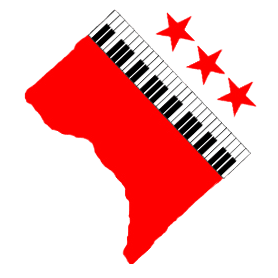 —
You can purchase Let Me Love You at CDBaby.
Comments
comments