by Giovanni Russonello
Editorial board
Educators ought to have strong foundational beliefs, but pliable sensitivities. The robust tenor and soprano saxophonist Paul Carr seems to fit the bill.
One of the D.C. area's great music teachers and organizers, he's responsible for the Jazz Academy of Music, a 10-year-old educational nonprofit, and the Mid-Atlantic Jazz Festival – an annual stomping ground for some of the best musicians in the world, as well as talented students. Carr advocates for what he calls "real jazz," his way of drawing battle lines around the role of swing rhythm and adherence to the rubric of chord changes.
---
CapitalBop's Best Albums of 2012
#2
---
On his latest release, Carr argues for the continued importance of a standard repertoire. It's not a groundbreaking statement by anyone's count, but maybe it seems at least a little bit meaningful today, when jazz means so many things to so many people. Characteristically, his statement is pro-tradition but anti-dogma; he's not sticking to any routine playbook. On Standard Domain, Carr delves into a handful of lesser-heard but still immortal compositions: Cole Porter's "Dream Dancing," Thelonious Monk's "Sixteen," Joe Henderson's "Tetragon" and others. He also contributes a tune, the up-tempo title track that bounces between modern straight-eighths feel and plowing swing, and allows one by the pianist Joey Calderazzo: a valedictory hard-bop melody called "Bye George."
What really makes this record is Carr's quintet. It includes Calderazzo, Terell Stafford on trumpet, Michael Bowie on bass and Lewis Nash on drums: all world-class players. The group didn't rehearse for the session, and you can hear their delight in the headiness of putting down nine tracks in one day, with minimal preparation. When you strip almost everything else away, one way to define jazz is to call it an instantaneous music that requires the liberation only expertise can offer. That's the feeling on Standard Domain.
Whether in duet with Calderazzo on a jumpy but smartly scrupulous reworking of "Cheek to Cheek" (it recalls the pianist's work with Branford Marsalis on the opening track of their 2011 duo record, Songs of Mirth and Melancholy) or giving a gentle depth to Duke Ellington's "Warm Valley," Carr knows how to wind and bend his saxophone, sliding notes into small places and letting his band mates' work enmesh with his.
I'd be remiss not to mention Stafford's trumpet work on this record; he gets a spotlight on the quintet's speedy reading of "I'm Getting Sentimental over You," and turns out a hollering, laughing, blues-soaked solo in the upper register. It sets a kinetic benchmark for the three soloists who come after him, each one building higher toward some restlessly controlled ideal.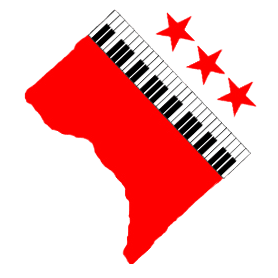 —
You can purchase Side by Side at CDBaby.
Comments
comments