by Sriram Gopal
CapitalBop columnist
In 1962, Washington, D.C. played host to a watershed moment in jazz history. Famed guitarist Charlie Byrd had just returned to the United States from a State Department-sponsored tour of Brazil with his trio, which included the bassist Keter Betts and the drummer Buddy Deppenschmidt. There, he was exposed to the subtle rhythms and easy-going melodies of bossa nova. Upon returning to America, Byrd invited the eminent saxophonist Stan Getz, the drummer Bill Reichenbach and his brother, the guitarist and bassist Joe Byrd, to join him in recreating this newly discovered sound. The sextet convened at 16th Street's All Souls Church Unitarian to record Jazz Samba. Despite the unusual instrumentation for that time, the album was an enormous hit, reaching No. 1 on the Billboard pop chart and bringing bossa nova to the cultural fore in the States.
---
Selected as one of five discs on "CapitalBop's Best Albums of 2012: Honorable Mention." Click to view the full list.
---
After realizing such an influential album had been recorded in their home city, local jazz outfit Veronneau decided to mark Jazz Samba's 50th anniversary with their own labor of love. The quartet's new release, aptly titled Jazz Samba Project, is a loving tribute to that pioneering recording.

On its album, Veronneau not only captures the spirit of Jazz Samba but also of the period that followed. Byrd and company did not use a vocalist, but in Veronneau's update, it's singer Lynn Véronneau that is the centerpiece. While the guitarists Ken Avis and David Rosenblatt – along with the drummer Pete Walby – create a cushion of sound that invites the listener into a New York coffee shop at some point  during the early '60s, her silky voice and relaxed delivery draw us in. The mood echoes the music Getz went on to create in his collaborations with the Brazilian singer Astrud Gilberto.
Wisely, the band didn't simply re-record all of the songs that were on the original. "E Luxo So", "One Note Samba" and "Samba Triste" are the only compositions re-visited, with the last of those providing a fine showcase for a special guest, the saxophonist Jeff Antoniuk. A reworking of Bob Marley's "Waiting in Vain" adds an unexpected twist to the proceedings. Other guest musicians are highlighted throughout the album, with Alejandro Lucini providing nimble colors on percussion, on every track. The trombonist Jim McFalls appears on six of the 10 cuts, showing a muted intensity on Jobim's haunting theme, "Meditation." While there is nothing groundbreaking about Jazz Samba Project, it's a well-executed and affectionate homage that makes for a pleasurable listening experience.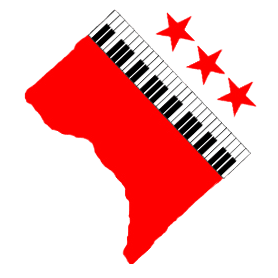 —
You can purchase Jazz Samba Project at CDBaby.
Comments
comments