Today marks the 115th anniversary of Duke Ellington's birth. Ellington, who grew up in D.C.'s Shaw neighborhood and learned to play piano in the pool halls of U Street, is known as jazz's most important composer and arranger. That's because of the lush elegance that put his work in line with his regal personality; the quavering expressiveness of his orchestra's sound (longtime collaborator Billy Strayhorn dubbed it the "Ellington Effect"); and the walloping energy of his rhythm section — which, he emphasized, was always playing an extension of African music.
The most notable book to come out on Ellington in recent years is Duke: A Life of Duke Ellington, Terry Teachout's rigorous and readable biography. Yesterday I spoke to Teachout, the drama critic at the Wall Street Journal and a well-known jazz writer, during my radio show, "On the Margin," on WPFW-FM. His book pulls no punches, presenting an Ellington whose hunger for glory often led him to deny his musicians the credit they deserved. But it is a powerful, comprehensive work that devotes many elucidative passages to dissecting Ellington's music, and presents him as a towering figure who expanded the definition of American music more than perhaps anyone else, and who operated always with a strong sense of responsibility to his race and his country.
On the air, our conversation ranged from Ellington's D.C. upbringing to his love for train travel to the way that his and Strayhorn's compositional styles complemented each other. Hear the conversation in full below.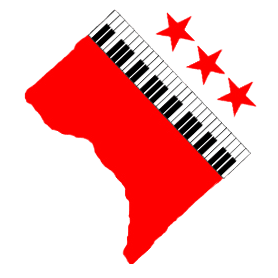 Terry Teachout discusses Duke: A Life of Duke Ellington on WPFW-FM

Comments
comments